10 Best Tips to shop during sales and clearances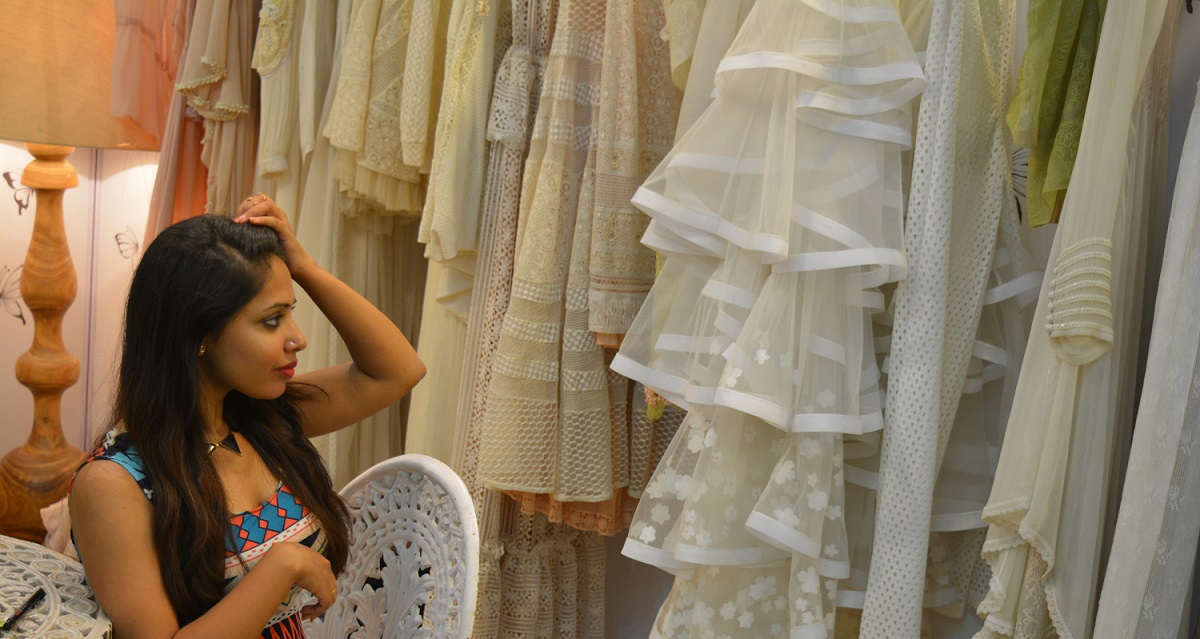 Women always get happy to hear these two lines— "I love you" and "It's on sale". But when it comes to year end shopping, even men do not hesitate to jump onto the bandwagon. Anyways, without going into the man vs woman debate let's focus right away on the agenda for this post —how to shop in the sale season. Now, who does not like to save some money during the discounts and clearances? However, you need to a be a bit smarter, keeping aside the initial euphoric feeling when you spot this awesome four-letter word—SALE!
Let's see how you can prevent yourself from going overboard or how you can buy the clothes or items that you can truly boast of, to your family and friends without breaking the bank.
1. Track the Sales cycles: Have you noticed that most stores announce Sales during certain months or periods of the year? There is a time that all stores mark out for clearances. Usually this happens either before or immediately after a festival or major celebration. So if you've been planning to add new outfits to your wardrobe, watch out for these months. And practice patience! These months are usually July-August and December-January.
2. Make a list of items you need: Now, you have spotted the full page colorful 'Sale' ad in your daily. And your excitement is already sky-high. But before you make plans for hitting the store, make a list of all the things that you really need. Why? You don't want to waste your hard-earned money on items you'd regret buying later. So better check your wardrobe to pause and think about the items you really need and cannot do without. This will ensure you're not buying an item impulsively.
3. Decide the stores you need to go for: After the list, the next step would be to decide the stores you need to go to. This will save your time, energy and money all at once. Because we all love to window-shop through cosmetic stores, etc. And during such casual visits, we mostly end up paying a bomb for products that catch our fancy! Later we realize that the product was just an impulsive purchase. So focus only on the stores where you'll get the things you've noted in your list.
4. Hit the stores sooner: We all love sales and wait eagerly for it. To ensure that you get to buy the outfits or items of your choice, hit the stores in the first or second week post the sale announcement. Why? Since majority of people shop for deals, the most attractive outfits or items sell like hot cakes. So if you are late, you may just get to lay hands on untidy or old items that others have rejected.
5. Explore and know your store well: It helps a great deal if you visit a store often during non-sale time. The benefit is you'll know the exact discounts at once. In case, you see the prices have gone down merely, you can easily prioritize your purchases.
6. Trials: You have chosen a cart full of clothes and you're dreading the trial room queue. Nevertheless, try your clothes by all means. It is because most stores do not exchange sale items later. Also due to the sale euphoria, there is a tendency to buy everything that pleases the eye. However, not all the outfits that please the eye will suit you. So try you must.
7. Buy for gifting: During seasonal sales, it's a great idea to buy for gifting purposes as well. So go ahead and make your near and dear ones happy!
8. Scan the product and receipt: Scan your product closely to look for any defects. Due to mishandling by so many customers, some items may become defective. Or you may end up buying very old items. So check your purchases really well. Also review your receipt at the counter itself.
9. Take your time: Shopping during sales and clearances cannot be done in a jiffy! You must take your time to check all the products or an entire rack or aisle to bag a good deal. So take your time and do not hurry. If you're in a hurry, you may easily get annoyed by the delays which may lead to either impulsive shopping or no shopping at all.
10. Eat well: Before you enter into a store, ensure you're well fed. An empty stomach spoils the mood and shopping too! So eat well.
Practice these tips so that you can bag a really good deal during the sales. These tips will not only help you to shop smartly, they will also make you popular amongst your peers. So happy shopping and saving too.