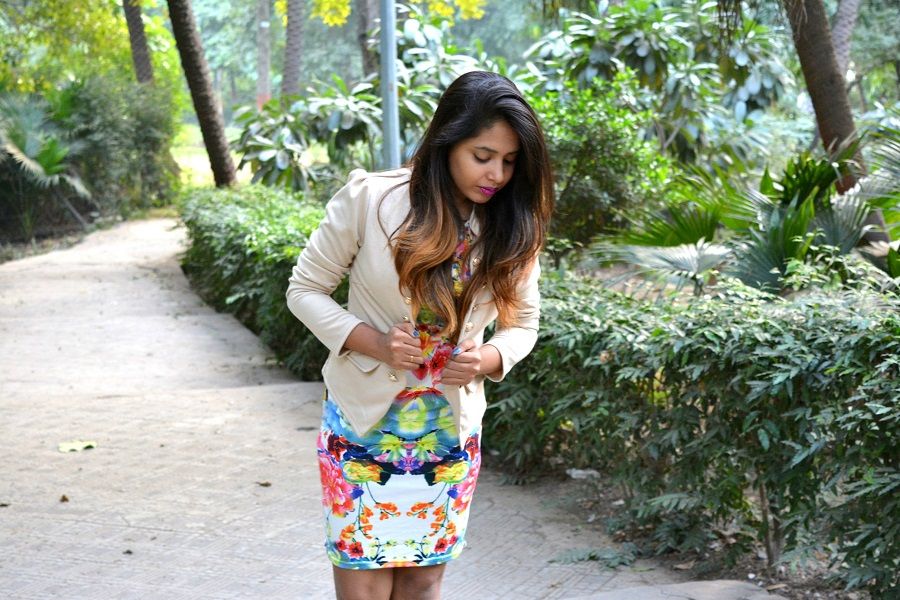 As soon as the weather in Delhi gets chilly, I catch a cold. And it stays on through out the winters. I'm not kidding..I wake up with a fit of sneezes everyday! I guess I'm very allergic..or is it just my nose? Although the October weather isn't very cold that you would need a jacket or blazer over your outfit but you only get to use them for 2-3 months so why not start early! I can't wait to bring my layering game on. Let's start with the post in very GoT style. Btw I have a tshirt with the same quote.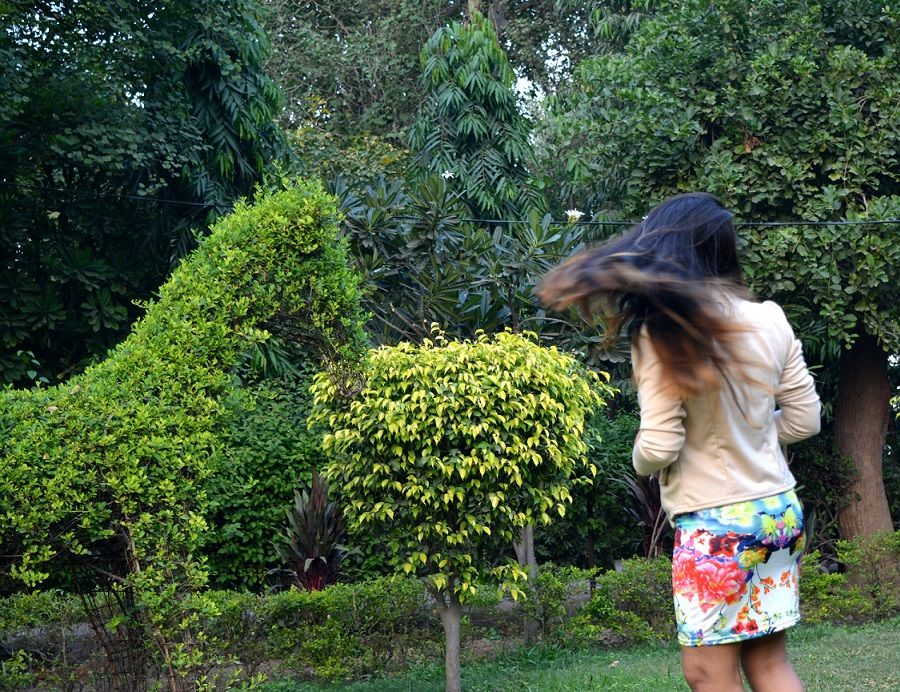 I was not feeling well that day. Blame it on the weekends, I hardly move a muscle on these days..like Chandler Bing. I usually stay in, sleep the whole day, watch a movie and stay miles away from all things blog. And now when I've got two of the, my rules have got even more strict. But my photographer refuses to shoot for my outfits on any other day so I had to move my butt and dress up to put up a fall outfit on blog.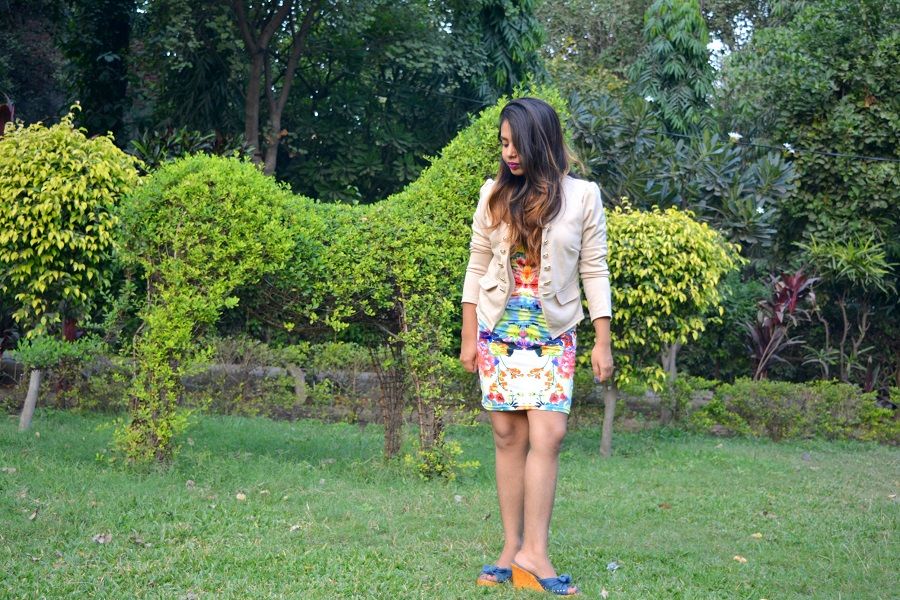 Why only Sundays? Well that I would tell you in another post. I like to keep the mystery.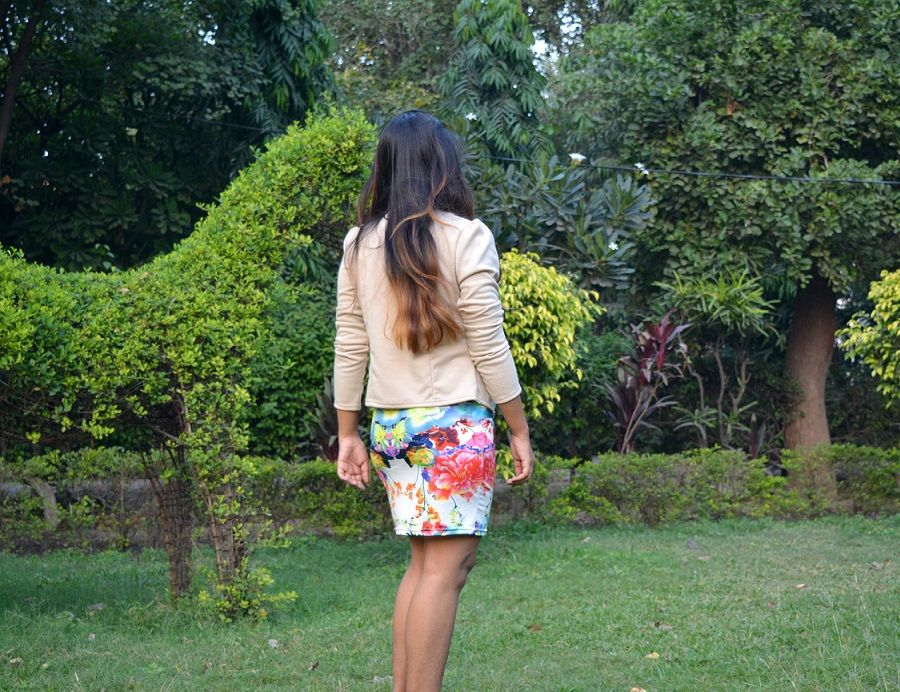 I am hardly wearing any base makeup. I just threw on a bright lipgloss to compensate..that's my way of cheating a not-so-sleepy look. I'm already moving my pinks and corals to the far far corner of the drawer and getting all ready to flaunt the berries and plumps this season. So eyeing MAC Diva.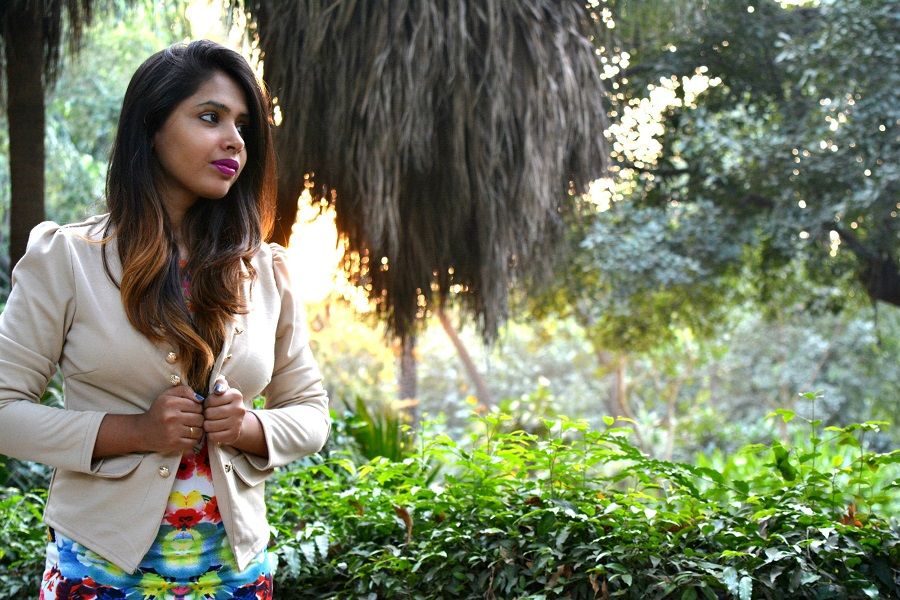 This particular shot we had to take a dozen times. My "photographer" wanted to capture the sun alongside me in a very landscape like fashion. I guess we finally managed a decent shot.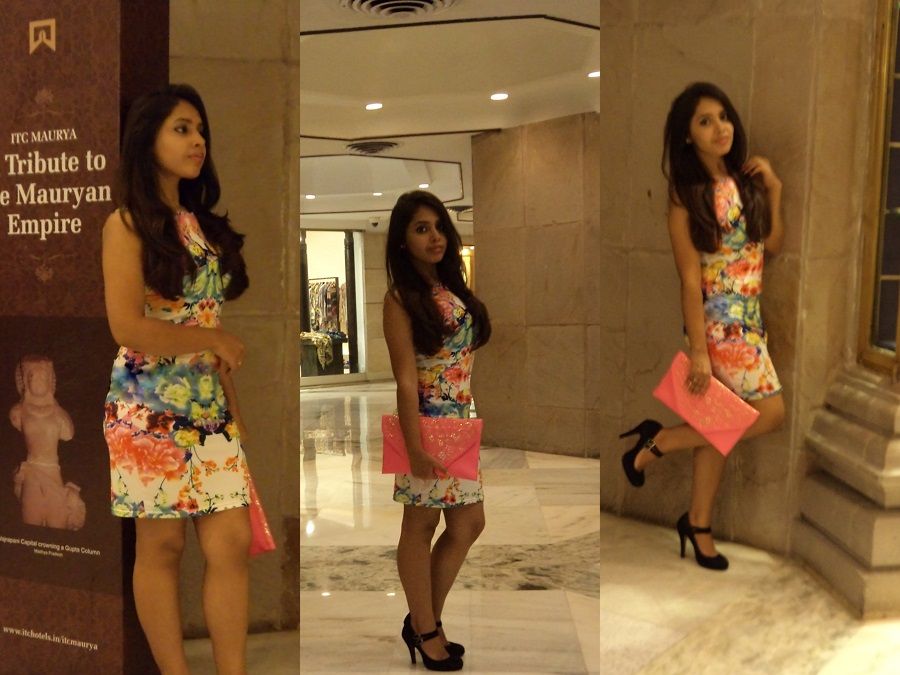 I'm wearing a floral bodycon dress which is quite stretchable along with an off white structured jacket. Since the dress is already so..full(?) I kept the whole look minimal and didn't use any accessories. A few weeks back I attended a Rohit Bal show where I wore the same dress with black shoes and pink clutch. Summer to fall.
Dress: Sheinside
Jacket: Martofchina
Shoes: Catwalk