Its so hot here that I can't even think of makeup. But whats keeping me sane is my bag full of good skin care products which are a must have in Indian summers. Sunscreen is an extremely important part of skincare without which summer is not tolerable. The harmful ultraviolet rays of the sun have some damaging effects on the skin and it leads to tanning, pigmentation, sudden breakouts and much more. Premature aging is also another damaging effect on the sun. Therefore, sunscreen isn't taken as an option anymore but recommended as a must have by dermatologists all over the globe to protect from sun rays. From among the many sunscreens I have, VLCC Matte Look Sunscreen with SPF 30 is my favourite.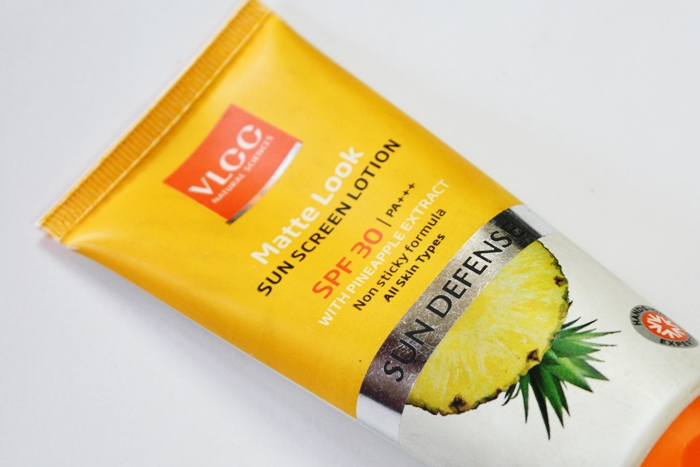 Over exposure to harmful UVA and UVB rays of the sun is responsible for skin darkening and ageing. VLCC Matte Look Sun Screen Lotion is a broad spectrum sunscreen, with SPF 30 and PA+++, which provides long duration sun protection from both UVA and UVB rays. Enriched with Pineapple extract, it hydrates the skin leaving it soft and supple. Its non-sticky formula gets absorbed quickly and provides a matte finish.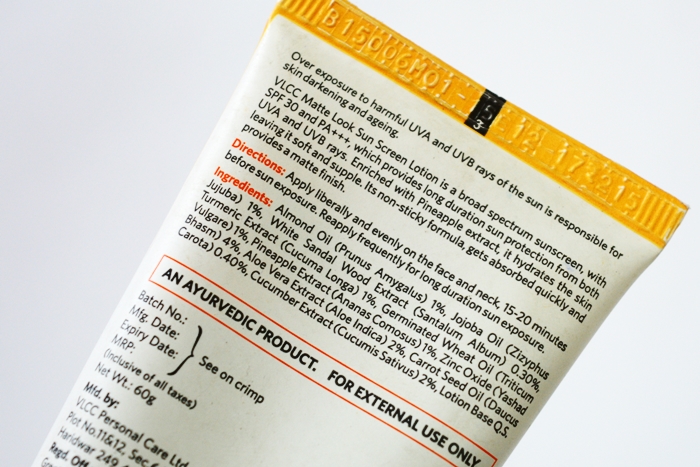 MY REVIEW
The VLCC Matte Look Sunscreen comes in a squeezable tube with the bright orange flip open cap. It has all information regarding the usage and ingredients written on its back and the packaging is very simple yet efficient, light weight and most importantly, travel friendly. The consistency of the sunscreen is slightly thicker but extremely light weight on the skin. The cream is a shade of light beige and initially I was afraid it will cast a whitish layer on my skin. However, no such thing happened and the vlcc sunscreen blends into my skin easily within minutes and applies smoothly. It has a faint fragrance of pineapple which in my opinion is quite refreshing if love fruits!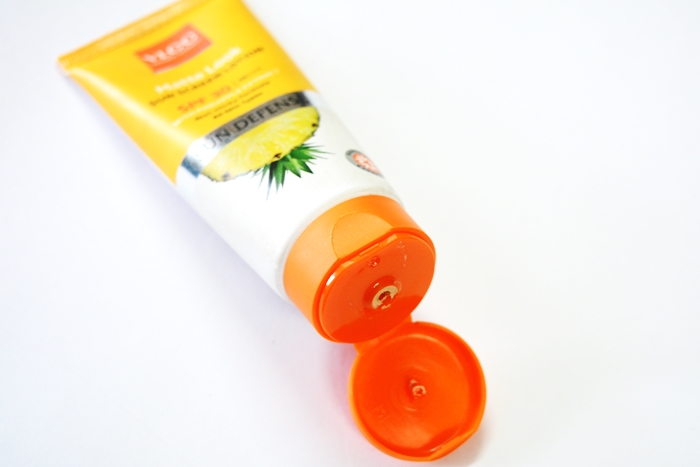 Once, you apply the sunscreen, it gives a beautiful semi-matte finish to the skin. It works great on my oily to combination skin. The weather here is extremely hot and humid and that is why a matte sunscreen is highly recommended. My skin feels fresh, breathable as it doesn't clog the pores and prevents unnecessary sweating. When I apply it, my skin remains oil free for a comparatively longer duration than other ordinary sunscreens. Its not powdery matte which is why dry skin girls should be able to use it too.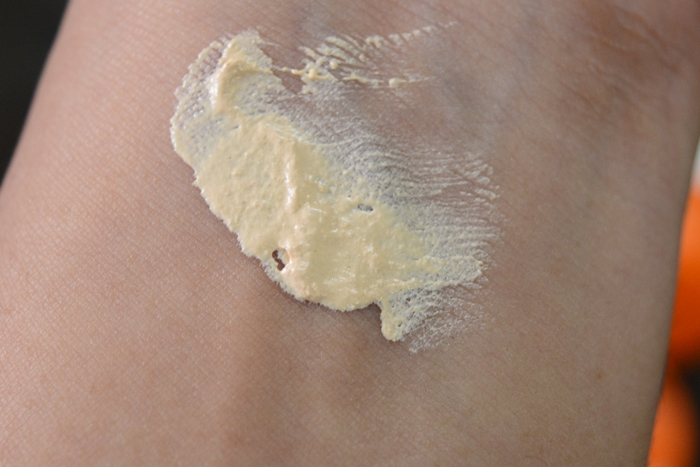 Coming to the Sun Protection Factor, it has SPF30 which is good enough for Indian summers but you need to reapply every 2-3hrs. The broad spectrum formula denoted by PA+++ is extremely assuring and easily covers both UVA & UVB rays. The vlcc matte sunscreen is also enriched with the goodness of pineapple, turmeric and other such essential components which add radiance to the skin as well as nourishes it without making it look greasy or oily. Despite having sensitive acne prone skin, I experienced no breakouts at all. The matte sunscreen also contains the goodness of Aloe Vera, Almond Oil, and White Sandalwood extracts, Jojoba Oil, Cucumber Extract and Carrot Seed Oil. The product is paraben and cruelty free. The sunscreen is priced economically and easily available as well.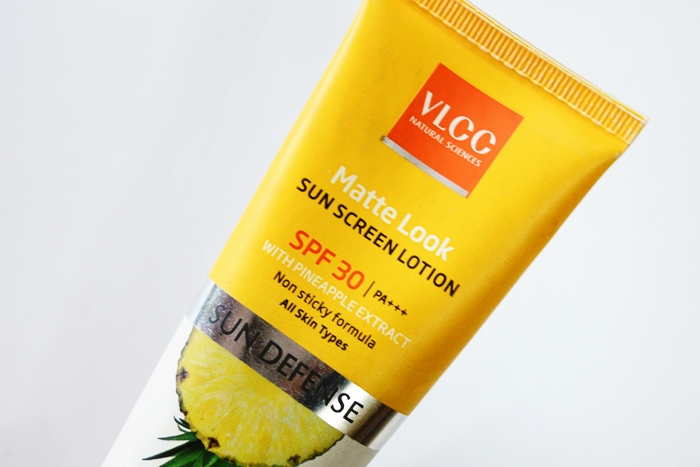 PRICE – Rs. 215 for 60g
AVAILABILITY – vlccpersonalcare.com
RATING – 4.5/5
OVERALL – The VLCC Matte Look Sunscreen applies smoothly on the skin and gives a radiant semi-matte look. It is great for both dry and oily to combination skin and the SPF 30 PA+++ gives high protection to the skin from tanning and pigmentation. The product is surely recommended.