I have talked about Biotique products so many times that I have lost count. I remember my first product was the bio tinted moisturizer which was all the rage back when I was in college. Since then I have fallen in love with this brand. So today I thought of showing you some of my current favourite Biotique products.
These are all my daily essentials from the bath and hair range. Before we start, can I confess that once I went to this luxury hotel and they had all these amazing travel size biotique products in the bathroom that I packed them all and brought it home. Come on, we have all been there!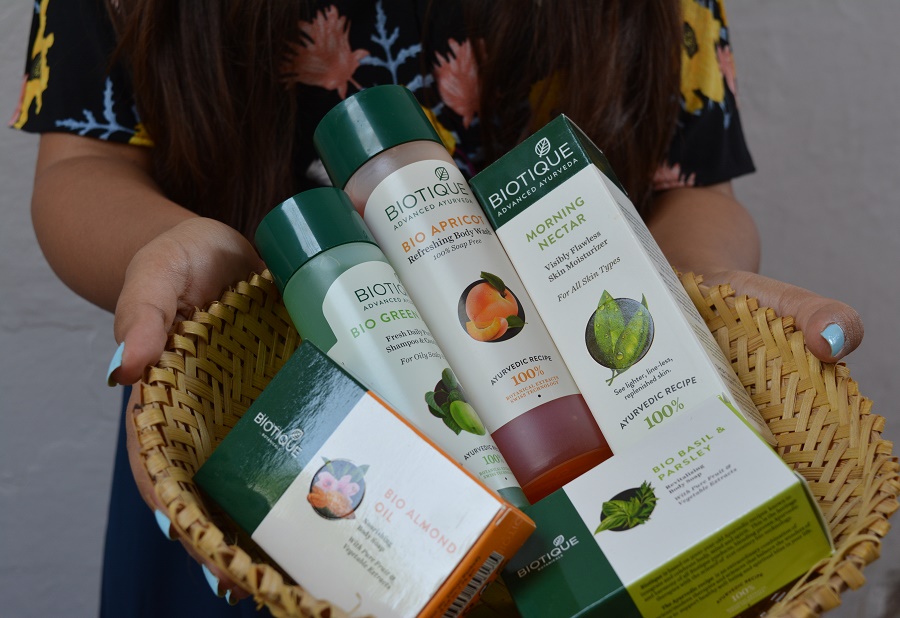 Without further ado, lets start with my daily care products from Biotique.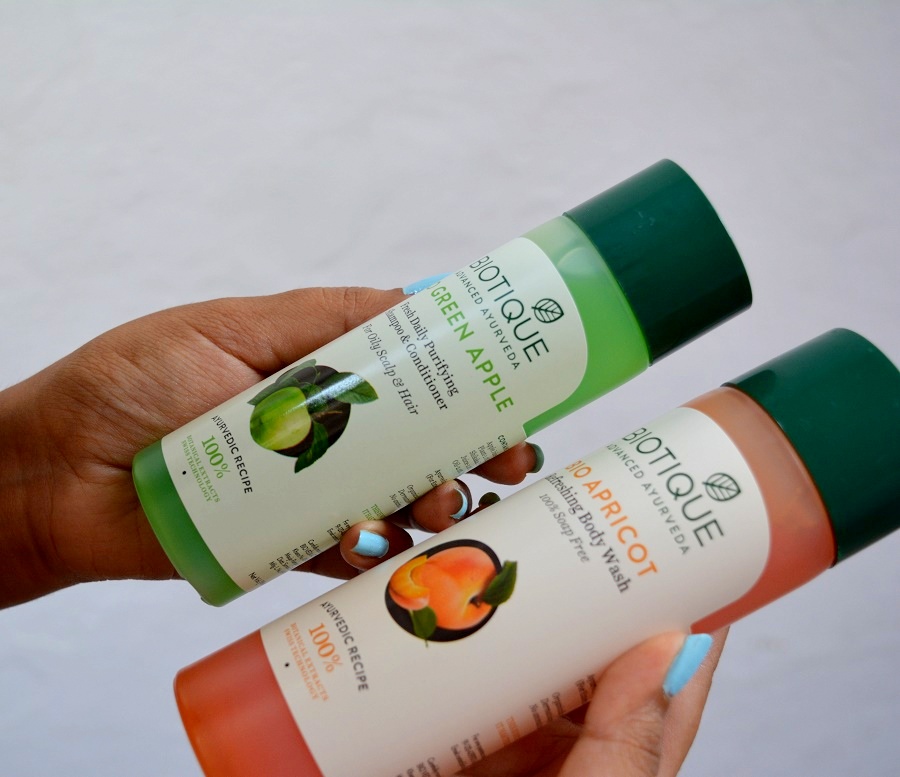 Bio Apricot Refreshing Body Wash
If I have to pick a favourite from all these products then it has to be this body wash. I have a thing for body washes and this one is 100% soap free so its right up my alley. It smells fruity, just the right amount you want in shower, not too mild to go away in minutes and not strong enough to bother you. It lathers up nicely without drying out your skin so you don't need to run for a moisturiser right after your shower.
Price: Rs.180/- for 190ml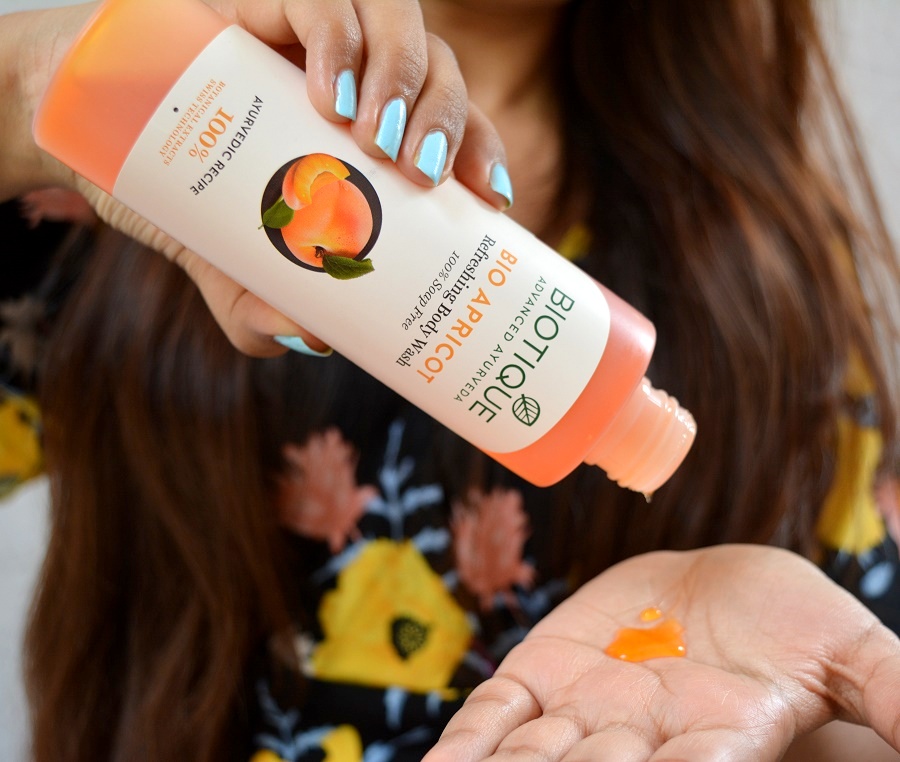 Bio Green Apple Shampoo
The fragrance of this shampoo is exactly like green apples and for some reason I'm quite fond of it. The ingredients include green apple extracts, sea algae and centella. It makes for a nice mild shampoo when you don't want to strip your scalp of natural oils. It lathers up nicely and takes away all the dirt and grime. I have an oily scalp and it takes care of it well.
Price: Rs.99/- for 120 ml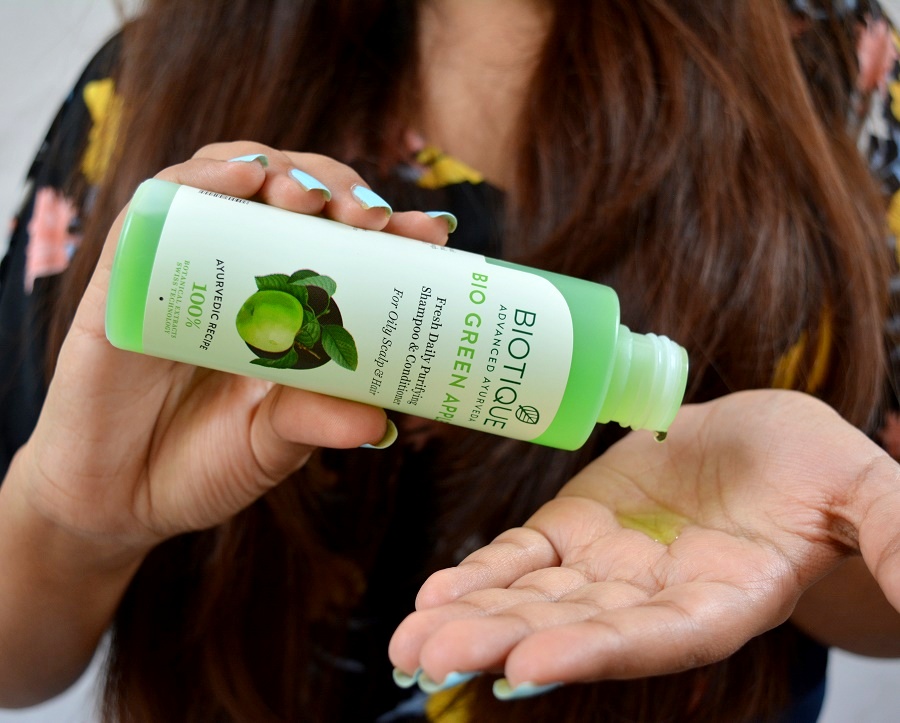 Bio Almond Oil and Bio Basil & Parsley Soap
I have very sensitive skin and most soaps tend to irritate it which is why I stick to shower gels. But these body soaps actually got me into soaps again. They are very mild on your skin and won't make it dry or strecthy. I now switch between these biotique soaps and the body wash according to my moods. These lather up well unlike a lot of ayurvedic soaps. I would suggest the almond oil soap for dry skin and parsley soap for oily skin.
Price: Rs.50/- for 74gm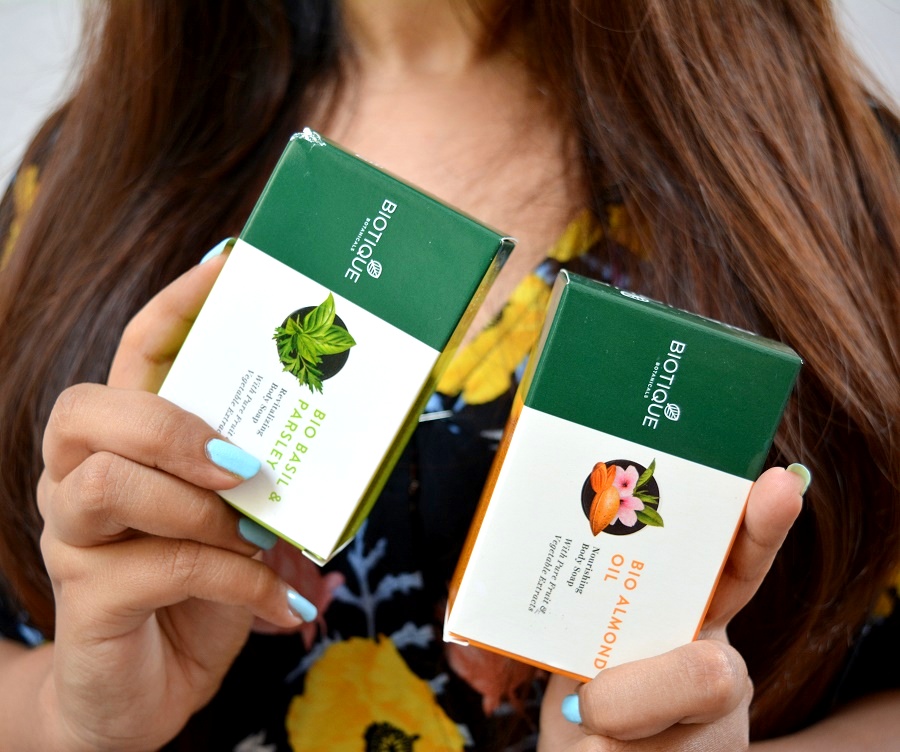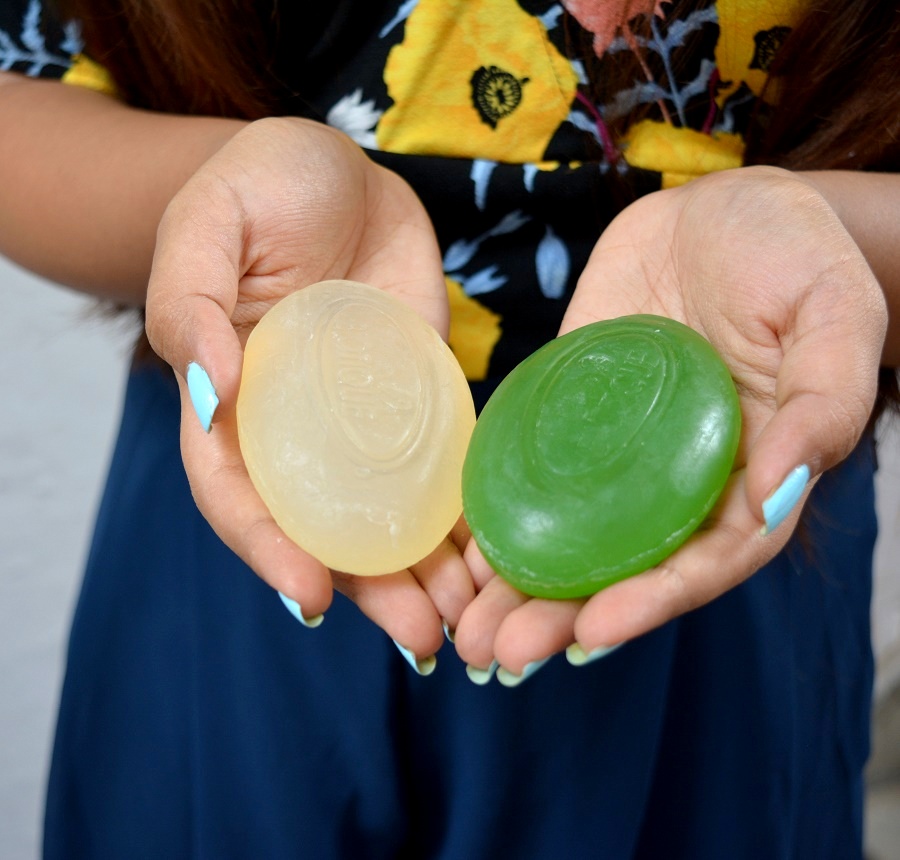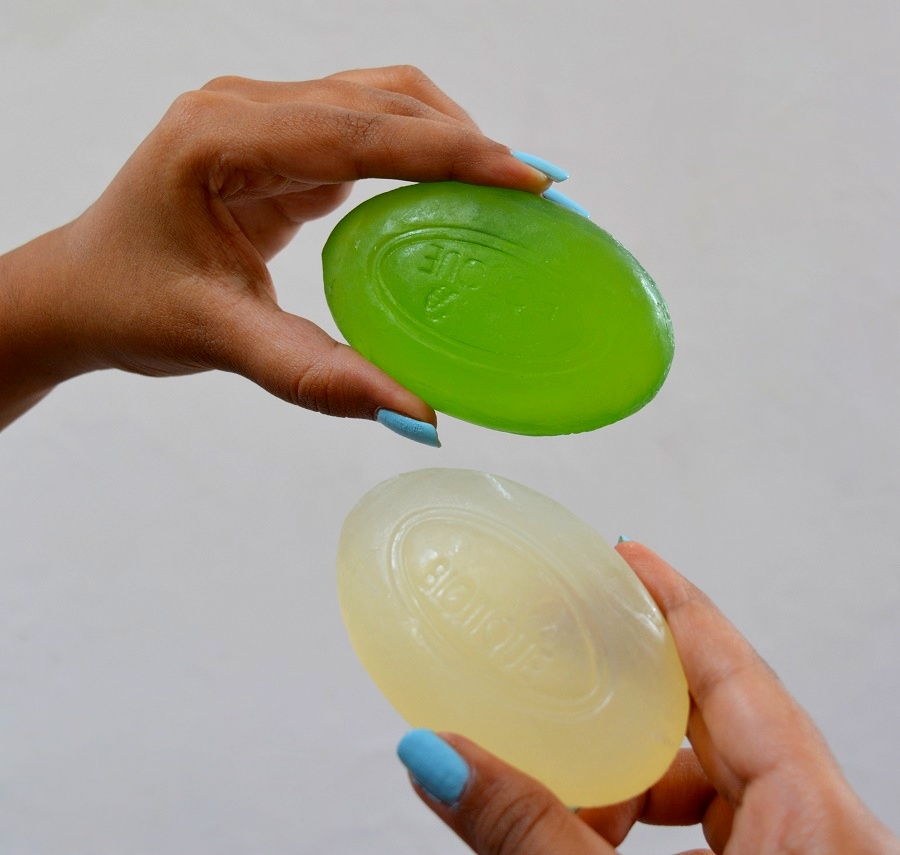 Bio Morning Nectar Moisturizer
With pure honey, wheat germ, and seaweed as ingredients, it makes for a great everyday ayurvedic moisturizer. It has a thick creamy consistency and suits dry skin nicely. Despite being thick it gets absorbed into the skin easily without leaving any residue behind. It won't break you out as it doesn't clog pores. If you are looking for a good budget moisturizer then do give this a try.
Price: Rs.199/- for 120ml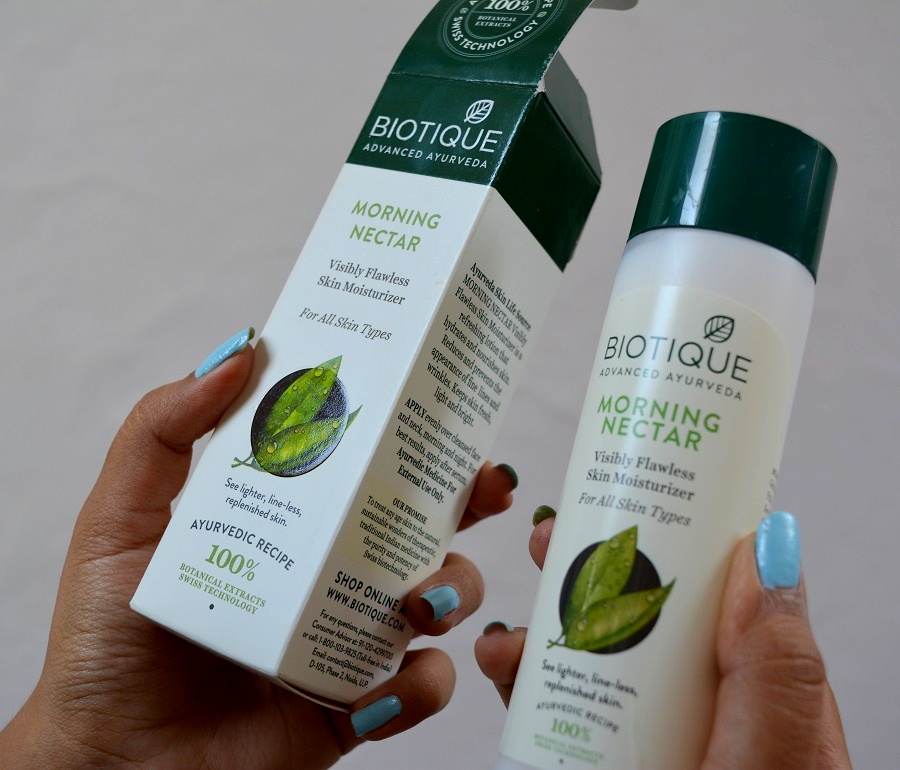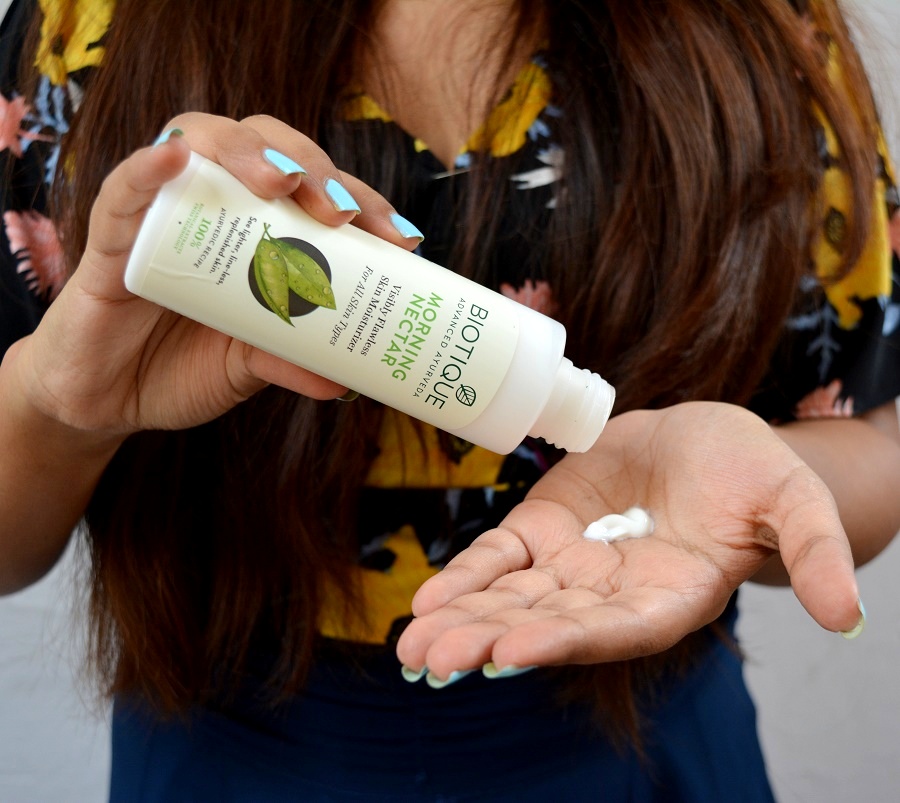 These are the Biotique products I am using currently, I have picked them up after great care so you can try them out without thinking twice. I try to stay away from chemical based products as much as possible and it seems to work well for my skin too. Let me know if you have any favourites from Biotique, I would love to know.
You can buy these products at biotique.com