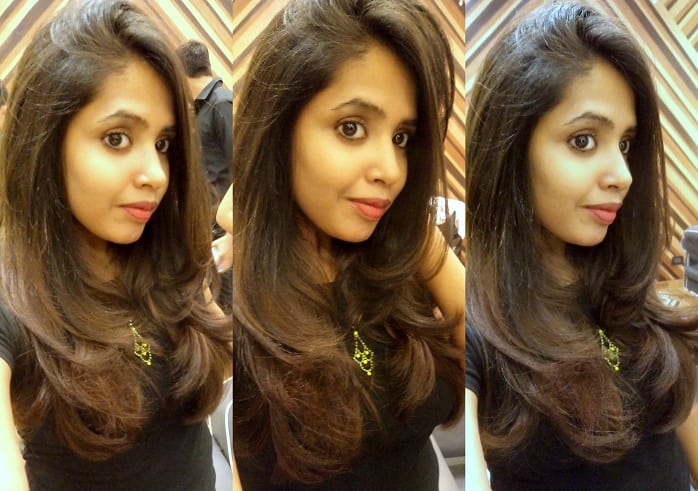 Geetanjali Salon, Delhi Review
A few months back if you had told me that I would be colouring my hair, I would have probably thought you were insane and didn't know me much. I've gone to the lengths of getting hair extensions and hair threads just to put off colouring. My virgin hair was something I was proud of! But a lot changed over the past few months, I got more adventurous and experimental because honestly there is a limit to the love you can give your flat black hair. No hair braids would show up on my hair as they do on someone with highlighted hair (remember my agony when I wanted to try Elsa's braid for the Elle Blogger Award Round 1?) Anyhoo enter L'oreal Chocolate Factory ammonia free hair colour and my hair changed..for better. And I never looked back.
I went to Geetanjali Salon when the had just opened up in Select City Walk, Saket in Delhi. They have got hair salons in Green Park, Khan Market and Vasant Kunj as well.
Considering my obsession with ombre hair (my pinterest boards would prove that) I was pretty sure I wanted a gradient ombre hair colour. But I was not sure of putting my hair through that much of torture. They use this hair colouring brand Majirel from L'Oreal which is considered one of the best professional hair dyes in India. Its a permanent hair colour so you need to be absolutely sure of the colour you want. I wasn't much stressed about that part because I planned to cut off a couple of inches if it looked bad since I was gonna colour just the ends.
The stylist recommended this very subtle ash brown shade. The hair colour is amazing and suits my yellow Indian skin beautifully. Although the gradient effect turned out much subtle..subtler than I thought. I guess I should have gone for something a little more brighter. In terms of technique, I instructed the hair stylist that I don't like that straight line which post people get when they try to DIY ombre colour at home. For that the Geetanjali team used the back combing technique to colour so the colour diffuses nicely without looking harsh which I like.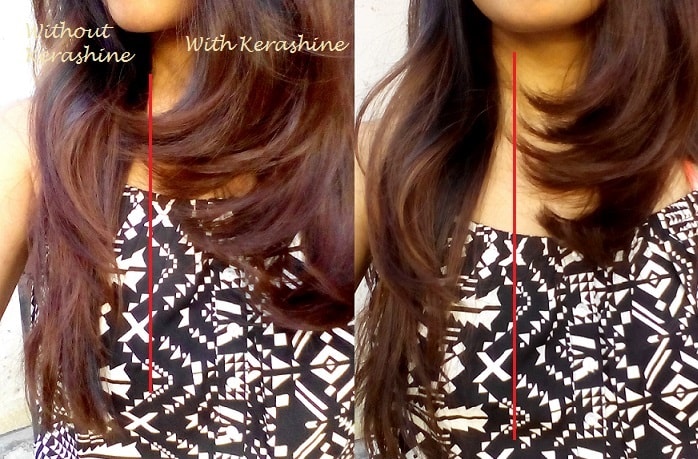 You must remember this picture from my Philips Kerashine review on VNA. These pictures were taken in sunlight so the colour shows up properly here. Isn't it such a natural brown for us brunettes. I'm pretty sure I would get this as an all over hair colour sometime down the line.
I carried this colour through out the Wills Lifestyle Fashion Week 2015. Check my WIFW Day 1 Outfit post for more pictures of me. I'm also carrying this colour in my pool side outfit post.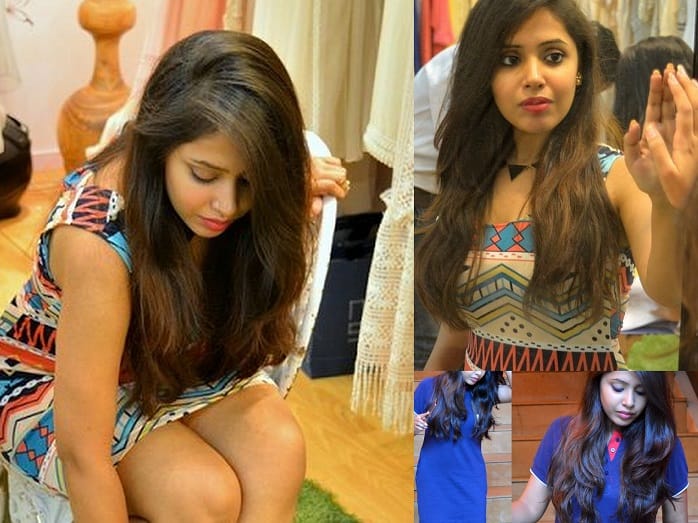 Although I would have like something much more brighter for the ombre colour to show up properly, I can't deny the colour looks very flattering on me. Right now I'm in that "adventurous phase" which I talked off earlier as well. So I went ahead and got myself something very dramatic and fun which I would show you guys later. But I recommend this ash brown shade if you want something neither dramatic nor boring.
Btw I ran into my favourite Hair Stylist at the saket branch of Geetanjali Salon! I used to go to him at Lakme Absolute Salon (remember the hair smoothening post on VNA?) but he joined the Geetanjali chain which gives me another reason for me to visit Geetanjali Beauty Salon in Select City Walk now. I like his work because he is very honest with his clients and not try to talk them into something just for the sake of it. So yep go go the salon has a well trained staff (and massaging reclining chairs!) They use a lot of Kerastase products which I liked because I love myself some Kerastase.