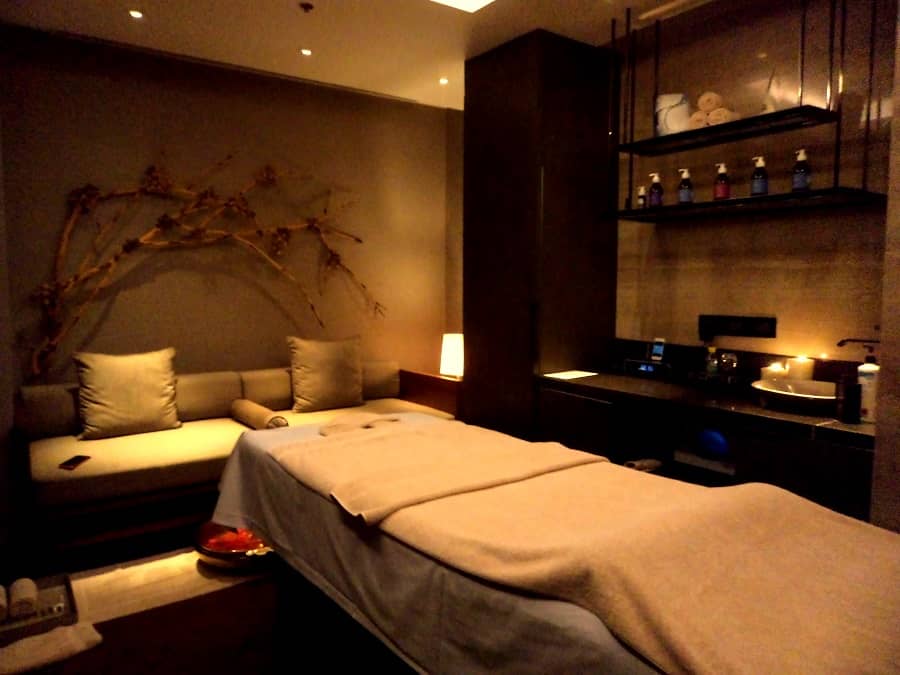 Review of Quan Spa, JW Marriott, Delhi
For the longest time I resisted body massages and spas. Why? Because I am too shy. Yes its now for every one to read and laugh that a 20 something still feels odd about going to spas for they would ask her to undress! When Quan Spa called me up to ask if I would be willing to spend a weekend morning with them, I started getting goosebumps again. But since I'm in that "adventurous" phase of mine where I am changing my hair colour every 2 months, I thought why not give this a shot as well.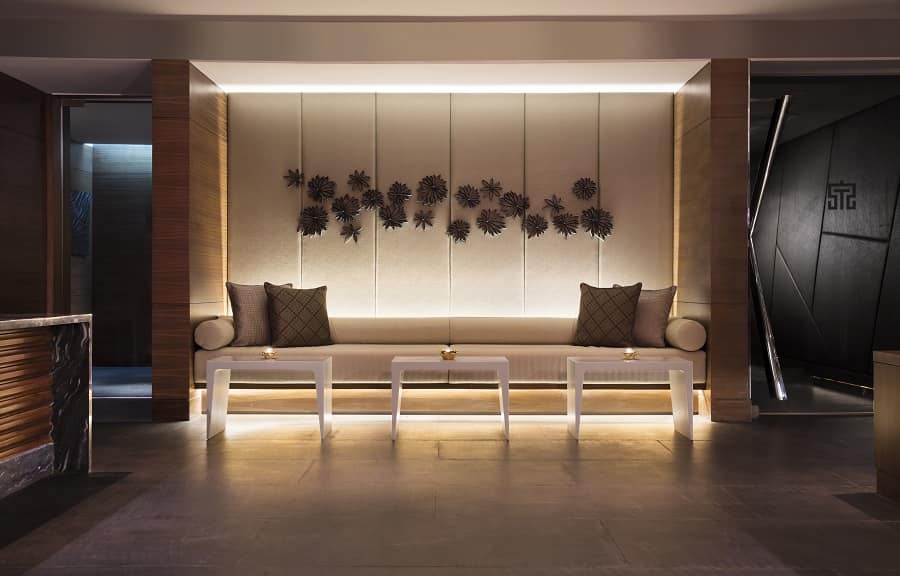 The day came and I was a bundles of nerves. Putting a brave face I entered the JW Marriott premises in Gurgaon and asked the front desk for Quan Spa directions. They directed me to 2nd floor and as soon as the door opened I thought I probably missed the floor and came on a different floor. But the board read Quan so….I moved forward. As soon as you enter the spa premises ypu feel you have entered into a complete different world, away from the maddening crowd. And that's what a spa should make you feel, no? I asked the front desk about my appointment and they escorted me to the waiting area….which is more like a relaxation room. Wait I will show you in a while. I was asked to fill a form and pick a service while sipping lemon grass tea. I opted for Ultimate Aroma Therapy Massage which consists of oil massage all over body including hair.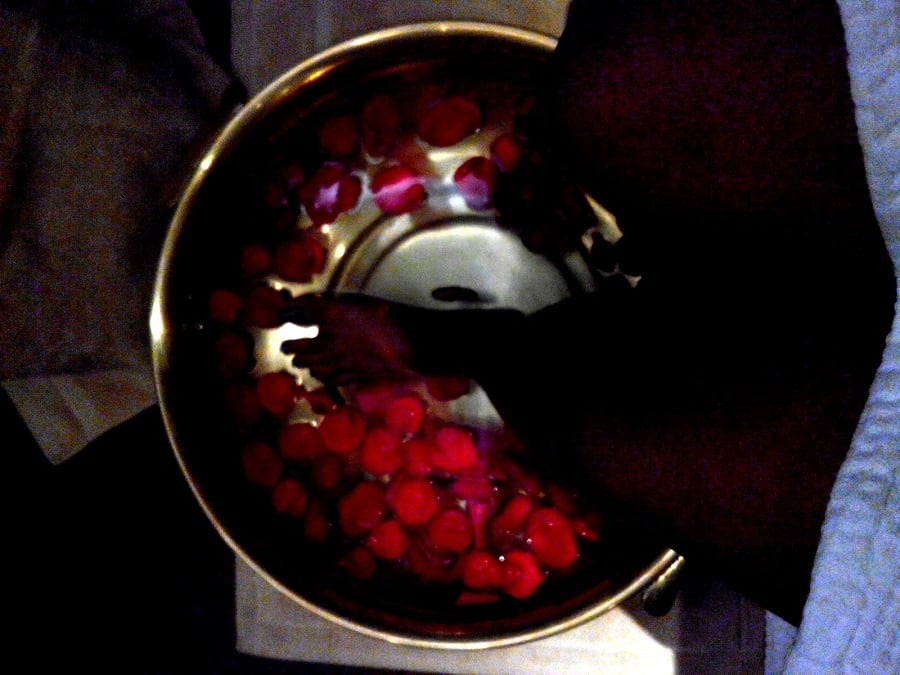 My masseuse first welcomed me into the private massage room by washing my feet in a bowl of salt water filled with rose petals. Later I was told to pick my oil for the body massage and I told her to go with whatever she likes because honestly I had no clue. I told her to dim the lights and music. She started off with my back and shoulders spending 10mins on each area. She later moved to my arms and legs. I would have gone into detailed movements and techniques but I was too sleepy to take notice. I slept through half of the massage honestly! She finished off the 60min massage with a light head oil massage. No its not over yet.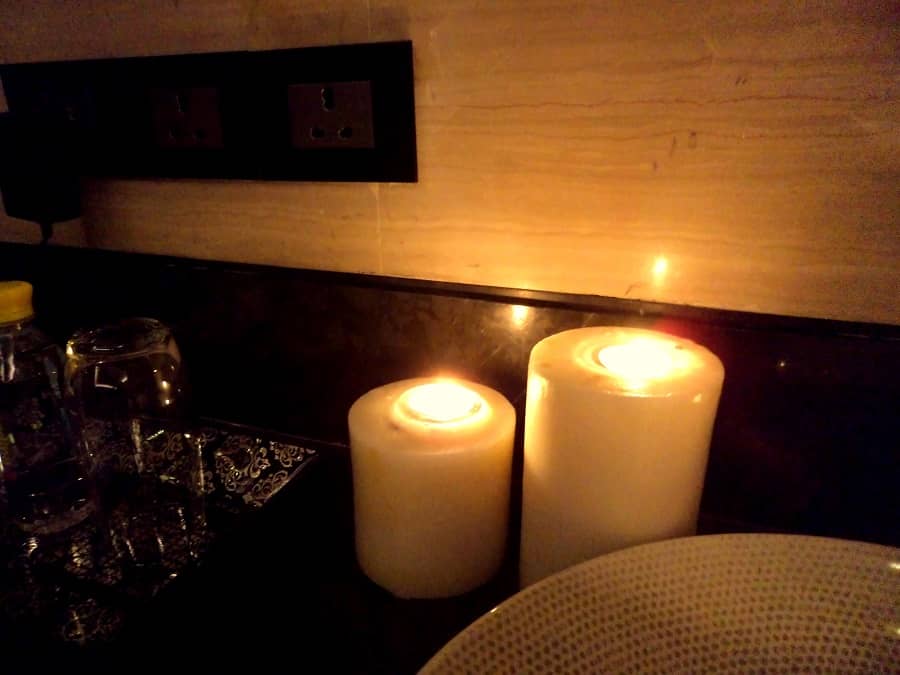 I was taken to the relaxation room I was earlier talking about where I was asked my choice of meal. I picked the vegetarian meal which included an orange juice, a snack and main course with a blueberry dessert. The chef came to me to ask if I enjoyed the brunch. I was polite enough to not tell him that it didn't float my boat honestly. I rather concentrated on the blueberry dish..ofcourse. All this while my masseuse gave me a 15min foot massage. Quite a nice way to massage, no?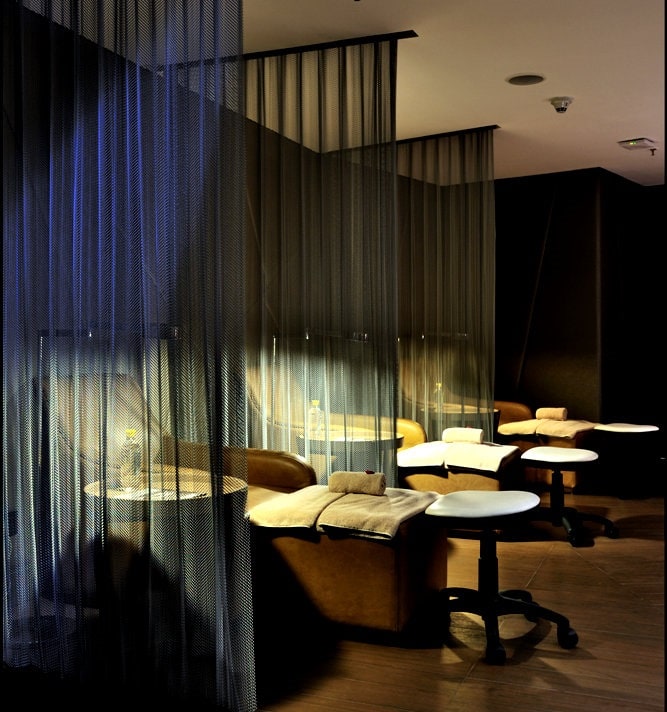 The spa morning ended with a steam and sauna bath. I changed into my clothes and came out to sip on to another complimentary drink by the pool. The hospitality is perfect.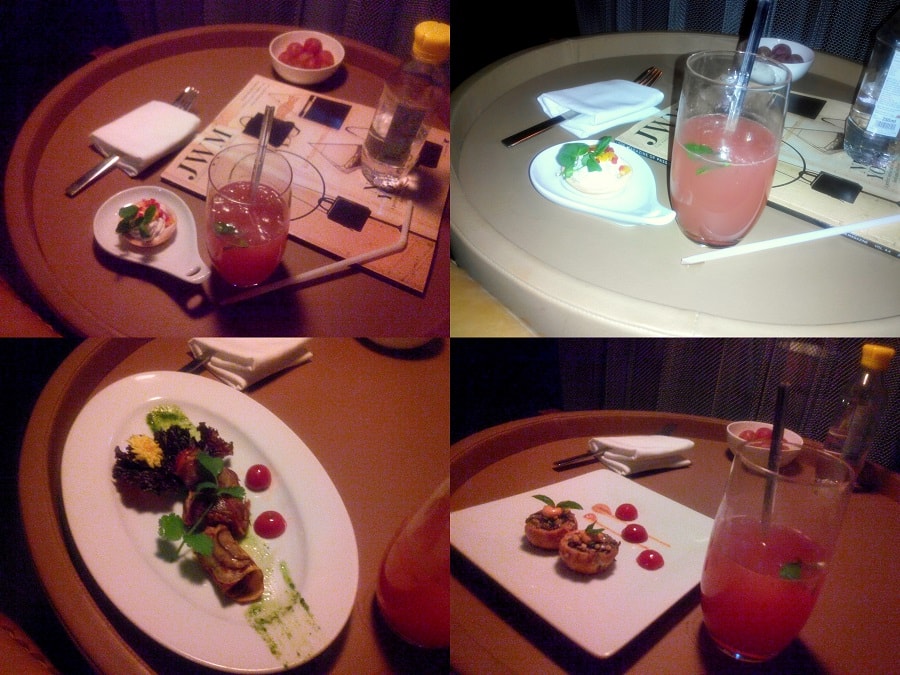 During the whole massage, there was hardly any signal on my phone when I so badly wanted to Instagram. I later settled for a #lategram. I know I know a spa should ideally disconnect you from your work but..I love my work too much to get disconnected I guess.
Price: The 60min aroma therapy massage would cost you Rs.3700 while the 90min session costs Rs.4700.
I totally recommend you guys to try out Quan Spa if you ever stay at any of the JW Marriott hotels. They have 15 properties all across India. Although they can improve on the phone network.
Address: Quan Spa, JW Marriott, New Delhi Aerocity