25 Ways to Style a little Black Dress
You already know a lot about the LBD. Still let's repeat this for you! A.little.black.dress. is a wardrobe staple that every girl or woman must possess. It's versatile and you can practically wear it to any event whatsoever. Having said that, here's how you can style your little black dress in plenty of ways and look like a diva. Did you know that Coco Chanel introduced this stylish dress in the 1920s and Audrey Hepburn popularised it in 'Breakfast at Tiffany's'? Let's explore the possibilities.
1.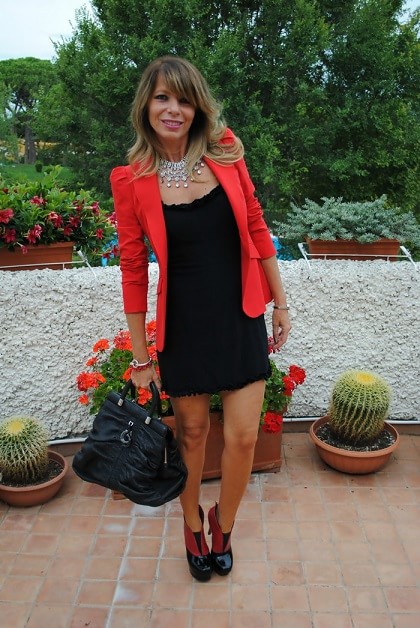 A coloured blazer ups the oomph factor instantly. A red, pink or any bright coloured blazer will look great.
2.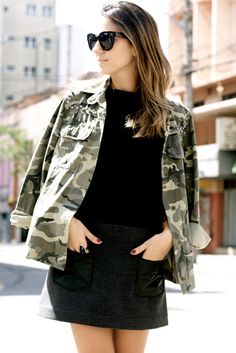 You can wear a military jacket over your dress. Choosing the right colour combination of the jacket is the key here. This can be a good combination for a day-time look.
3.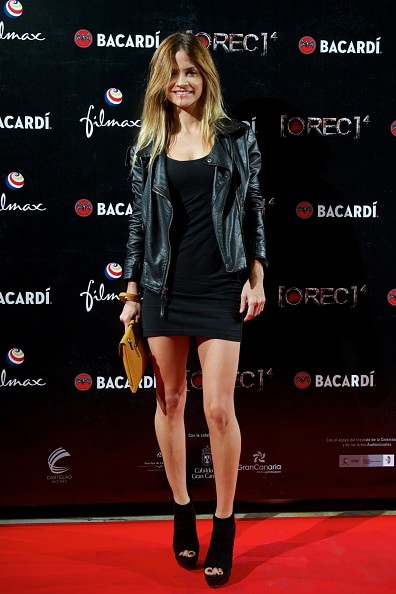 Nothing looks classier than a well fitted leather jacket. Try it and feel the difference.
4.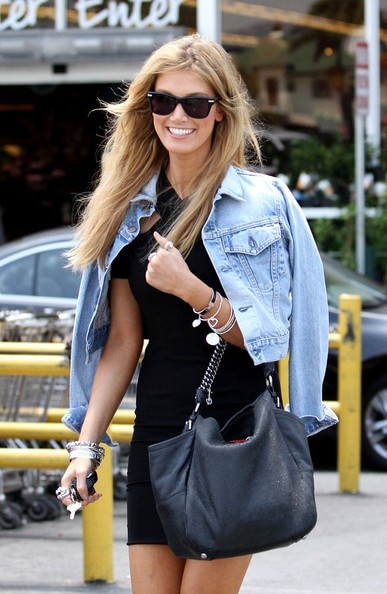 Denim is never ever out of fashion. You can easily pair it with your dress and look chic.
5.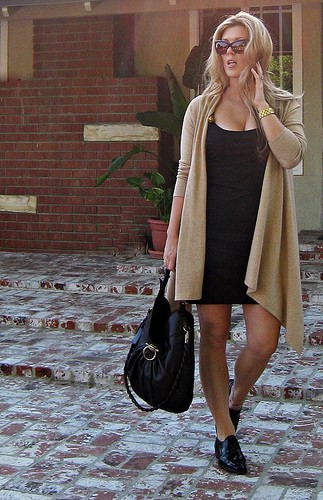 Pair a different coloured cardigan such as white, light grey, or light brown cardigan along with the little black dress.
6.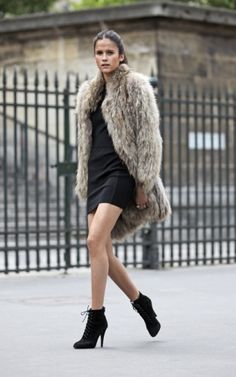 If you are least concerned about trends, try a fur coat.
7.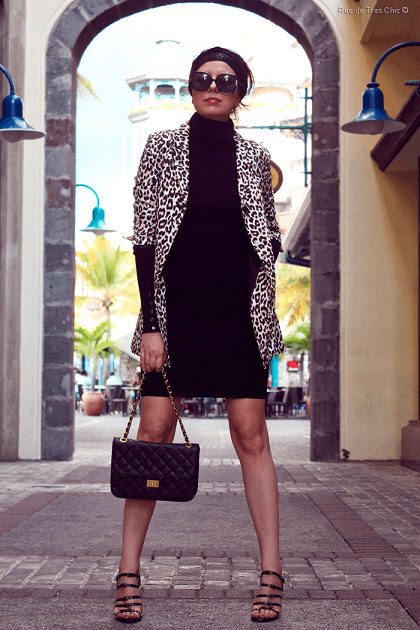 Daring fashionistas can also go for animal print coats.
8.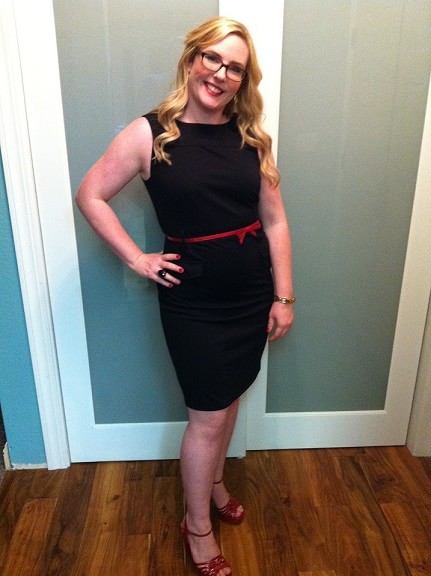 Red belts are a nice way to add colours to your dress too.
9.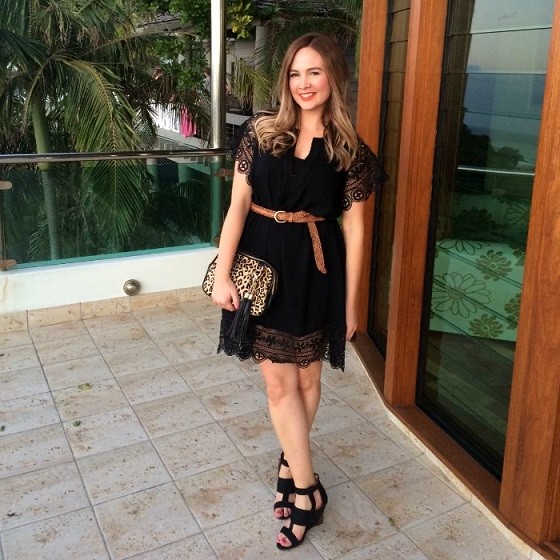 Instead of a red coloured belt, opt for a leather one.
10.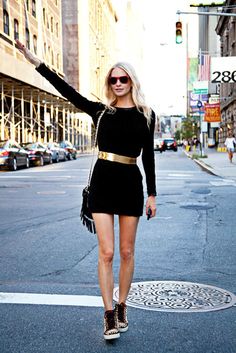 Choose an even bold combination, by wearing a gold belt along with your black dress.
11.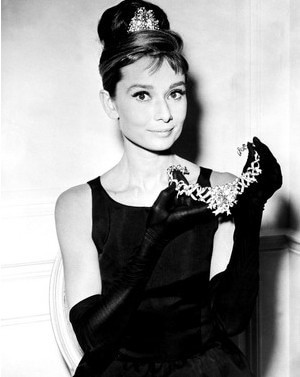 Like the legendary Audrey Hepburn, you could wear a pair of black gloves to look ultra-glamorous.
12.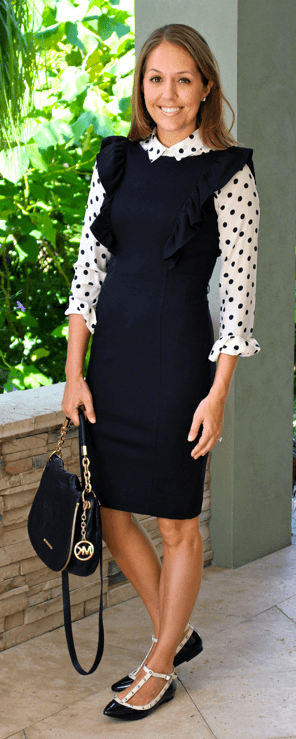 You can turn an LBD into a formal dress by layering it over a printed blouse.
13.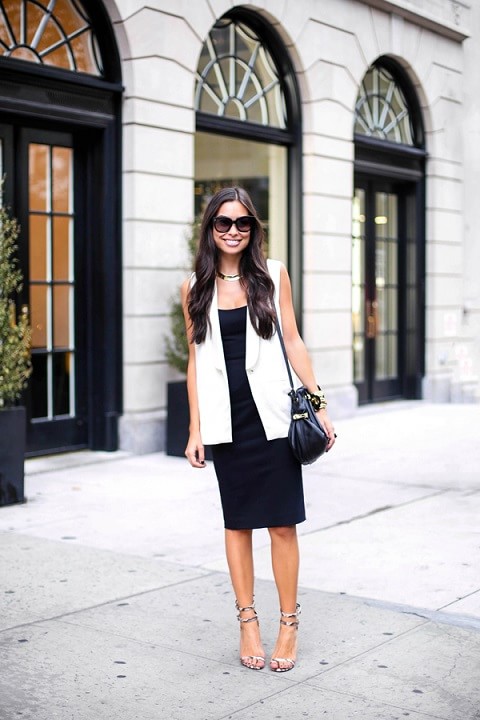 The contrast of black and white leaves a lasting impression, when you pair an LBD with a white vest.
14.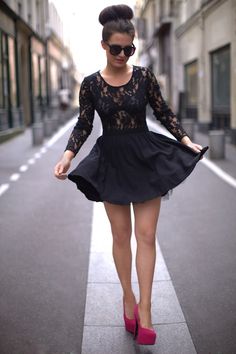 The beauty of an LBD is its versatility. Add a pop of colour with the help of pink sandals or pumps. Stylish red sandals look amazing as well.
15.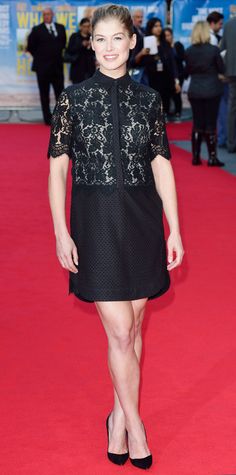 During summers, you can choose to wear comfortable flat sandals.
16.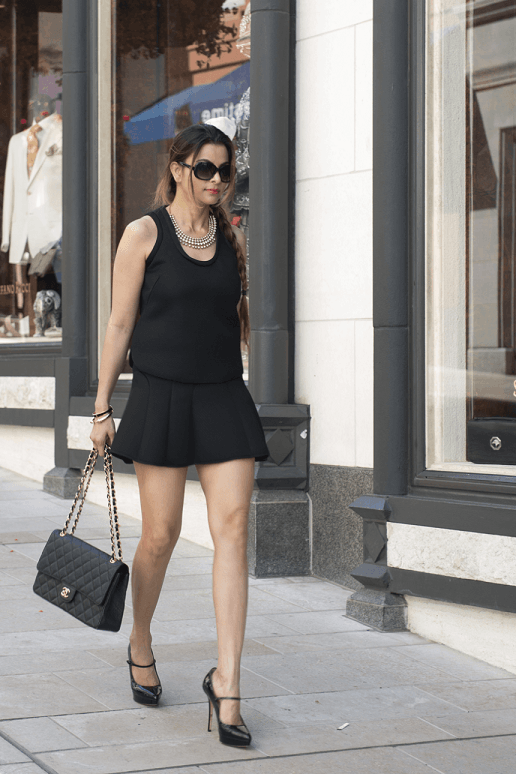 Black pumps will never fail you, when wearing the black dress.
17.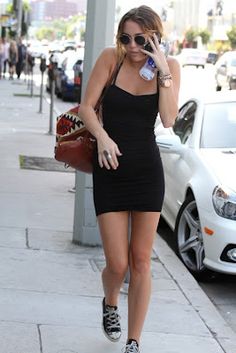 Don't be surprised to read this. Converse shoes do look quite good.
18.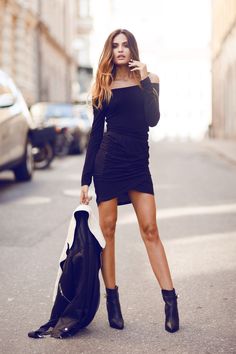 You can flaunt your smooth and shapely legs by wearing a pair of stylish ankle boots.
19.
High boots are an all-time favourite and are apt for winter season. Choose either leather or suede boots.
20.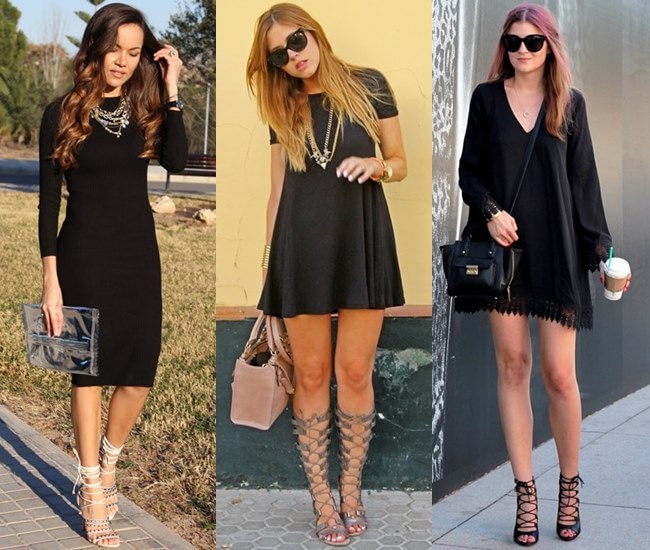 Gladiators make you look like a dream as they provide a nice contrast to your LBD.
21.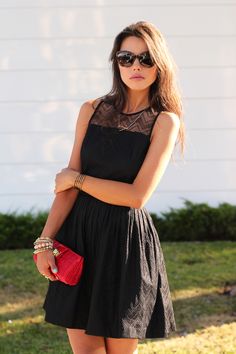 Coloured clutches or bags also help you to add a pop of colour.
22.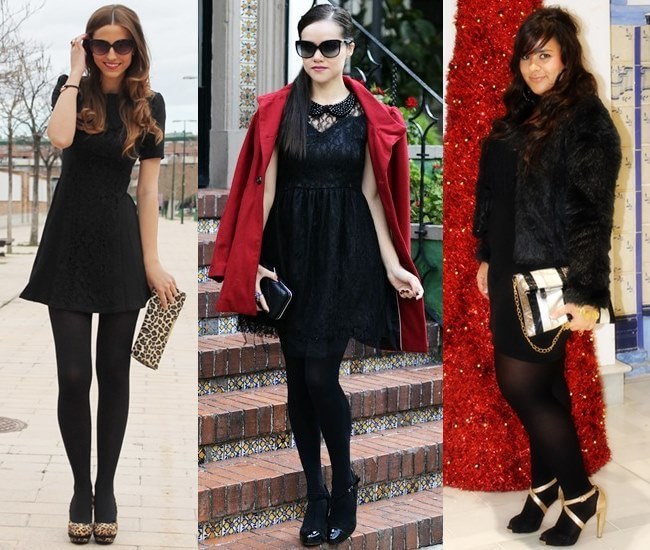 There's absolutely no need to shun your LBD in the winters. Leggings and stockings can be worn with LBD to look fabulous during this dull season.
23.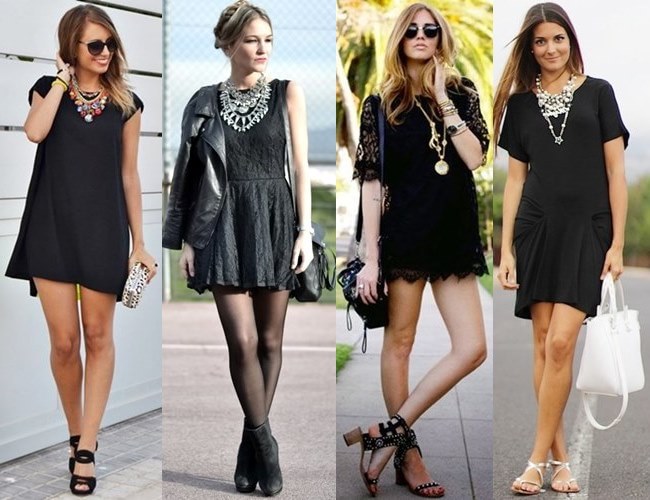 For jewellery-loving ladies, this is anunderstated way to jazz up the LBD. Choose one that suits the neckline of your LBD andensure a balance in the look.
24.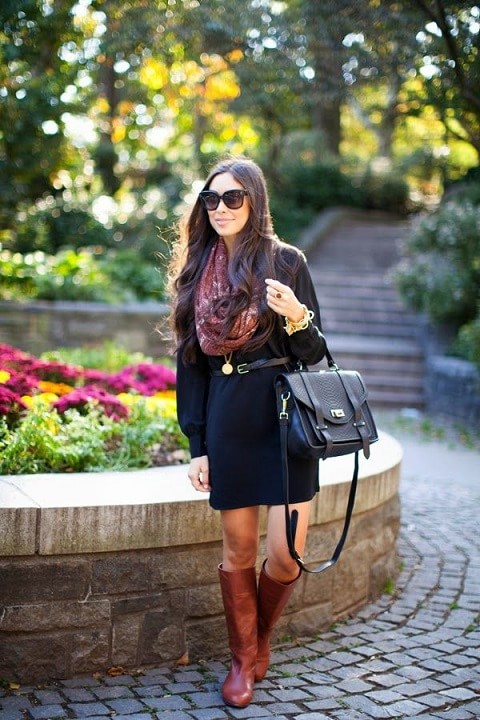 Colourful scarfs look stunning when paired with an LBD.
25.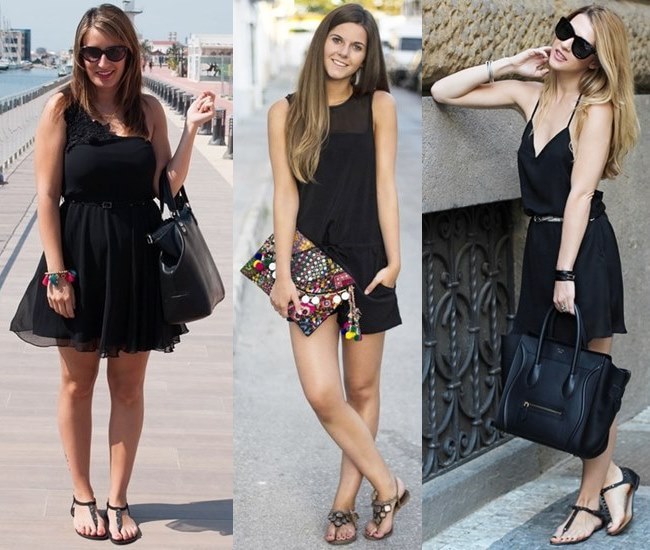 Subtle bling can be added to the overall look to increase the style quotient. For example, a blingy clutch, thin golden bangles or matching golden earrings and neckpiece can be used to jazz up the look.
Lastly, decide the make up as well. If you want your lips to be bold, go for a lighter eye make-up. If you love heavy eye-make up, then keeping the lips light will be the best idea. So ladies, armed with all these styling tips, here's hoping that you all will look completely stunning and divalicious.
Image source 2,3,4,5,6,7,8,9,10,11,12,13,14,15,16,17,18,19,20,21,22,23,24,25,26