Valentine's Day is round the corner. It's that time of the year when we put a lot of heart and thought in deciding the gift we want to give our valentine. For most, this can be a tough decision. After all, we all want to gift something that is meaningful, heartfelt and shows our partner how much we care for him or her. Fortunately, ASUS has just launched a new smartphone, Zenfone3s Max, that is probably the best gift one will come across this Valentine's Day. Here are 5 reasons why we think so.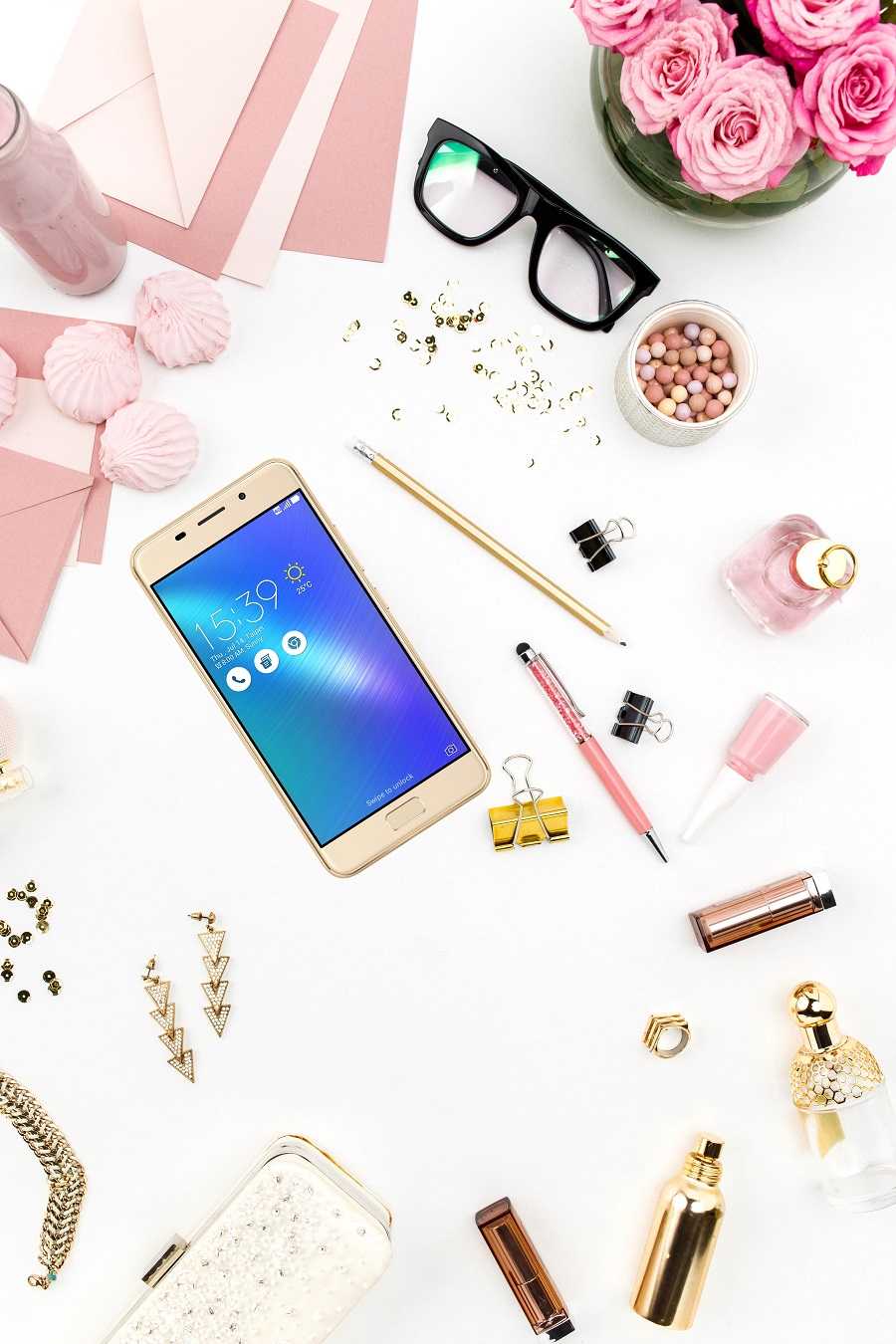 Powerful battery for uninterrupted long calls and chats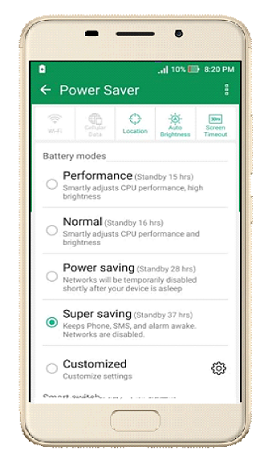 Let's face it. We all love to speak with our loved ones, and if we are not speaking to them, then we are probably staying in touch with them through social media and instant messengers. This makes the battery one of the most important specifications of the phone. More battery life translates to longer hours of non-stop calls and chats. Zenfone3s Max is equipped with a 5000 mAh battery that is capable of providing a 4G standby time of 34 days, 3G talk time of 28 hours, 25 hours of Wi-Fi web browsing and 18 hours of continuous video playback. As the jewel on the crown, Zenfone3s Max also provides 5 power modes that can make the battery last longer, helping us enjoy even lengthier conversations with our partners. So, this smartphone can really be"always on" and always there for your valentine.
Classy design to match up to your valentine's fashion sense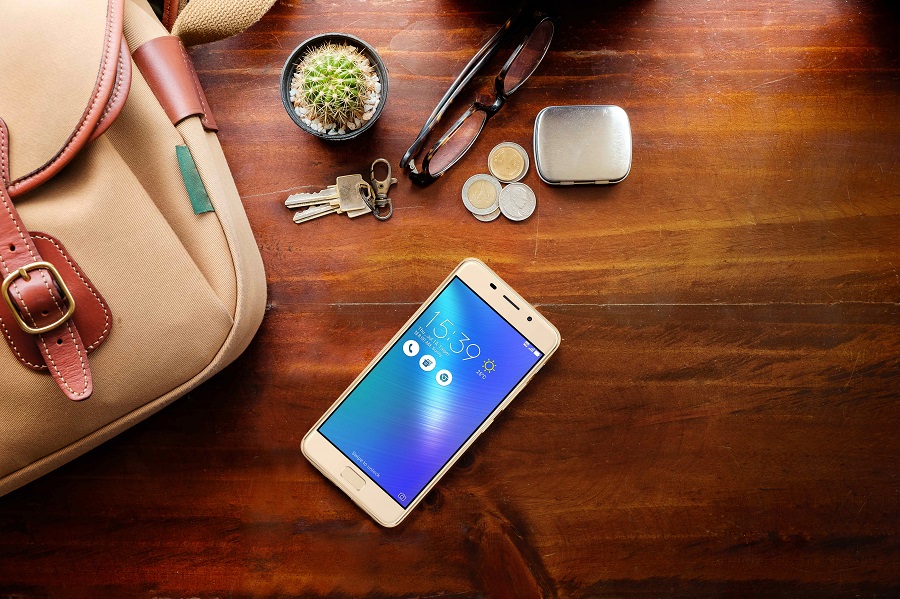 Is your valentine extremely selective about his or her accessories? Do they need to appear fashionable at all times? If yes, then Zenfone3s Max is the ultimate gadget for them to flaunt. In spite of having a big battery, the smartphone is extremely slim.Zenfone3s Max has an aluminium-alloy body that is finished with a finely sandblasted matte surface and features gently rounded corners and edges. This premium metal construction with 2.5D contoured glass makes the phone look chic and is sure to make heads turn every time your partner takes out his or her phone in public. Available in two evergreen colors – Black and Gold, holding this smartphone is a luxurious experience, one that has to be felt to be believed.
An impressive camera for creating beautiful memories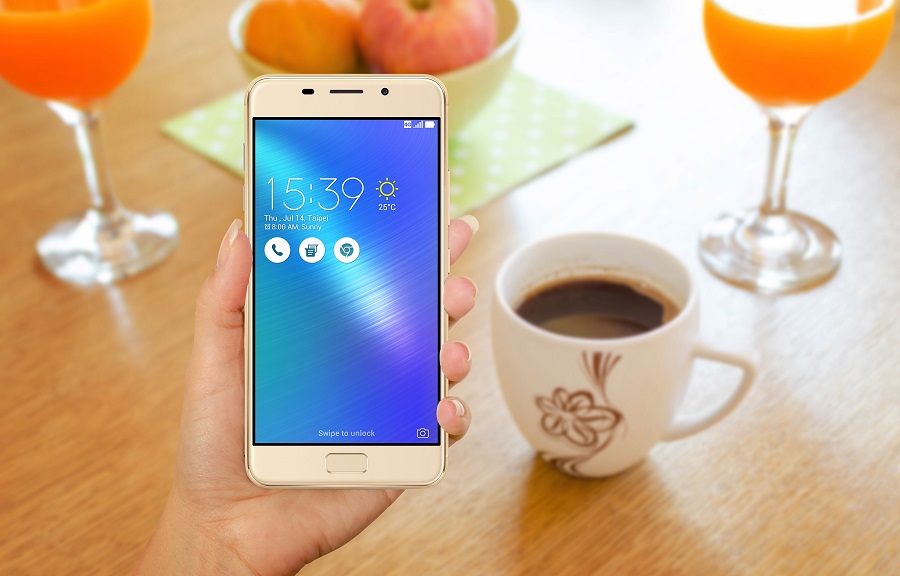 We all use the smartphone camera on a daily basis. Whether it is to click the picture of the food we are having at a date or to capture our beautiful moments when on a holiday, the camera is one feature that we simply cannot ignore when purchasing a smartphone. Zenfone3s Max features an 8MP front camera with 85° wide field of view for capturing more details in our selfies. It also sports a 13MP PixelMaster rear camera with ƒ/2.0for amazing low-light photogtaphy. The PixelMaster 3.0 app also provides 12 different modes that help to enhance the photography experience.
Beautification Mode – The phone's front camera is complemented with the Beautification mode that enhances our selfies in real time with makeup-like effects including skin softening and brightening, blush and color correction, eye enhancement and cheek-thinning. It's time to say goodbye to unflattering selfies!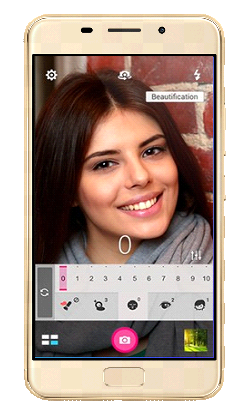 Super Resolution Mode – This helps in shooting deluxe high-resolution 52 megapixel photo with 4X clarity, greater detail and less noise.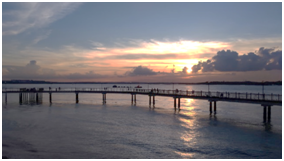 Low Light Mode – This mode increases the light sensitivity of the sensor by up to 400%, making photos shot in low light conditions to be crisp and blur-free.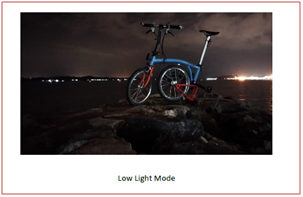 Panoramic Mode – The perfect mode for shooting the gorgeous scenery of our holiday destinations! It allows users to pan the smartphone from one side of a landscape to another while the camera automatically captures separate frames and stitches them together to for a wide panoramic photo.
Backlight HDR Mode – The Backlight (Super HDR) mode rapidly captures multiple shots of the scene and automatically brightens overly dark areas, and lightens overly bright areas of the photo by up to 400% to produce a well exposed photo.
Superfast fingerprint sensor for privacy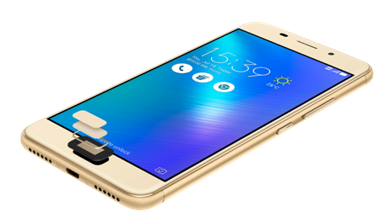 All those memories that we create are always saved on our smartphones. Not just pictures, but our smartphones also provide access to our social media accounts, personal and financial data. This has made fingerprint sensors a necessity. It is a safety mechanism that goes beyond the traditional PIN or password, both of which can be stolen easily. Since fingerprints are unique to each individual, gifting your valentine a smartphone that has a fast fingerprint scanner will not only make his or her life more convenient but also offer them digital safety. Zenfone3s Max has afront-facingfingerprint sensor that can unlock the phone in less than a secondand also provides 360° recognition for up to 5 fingers.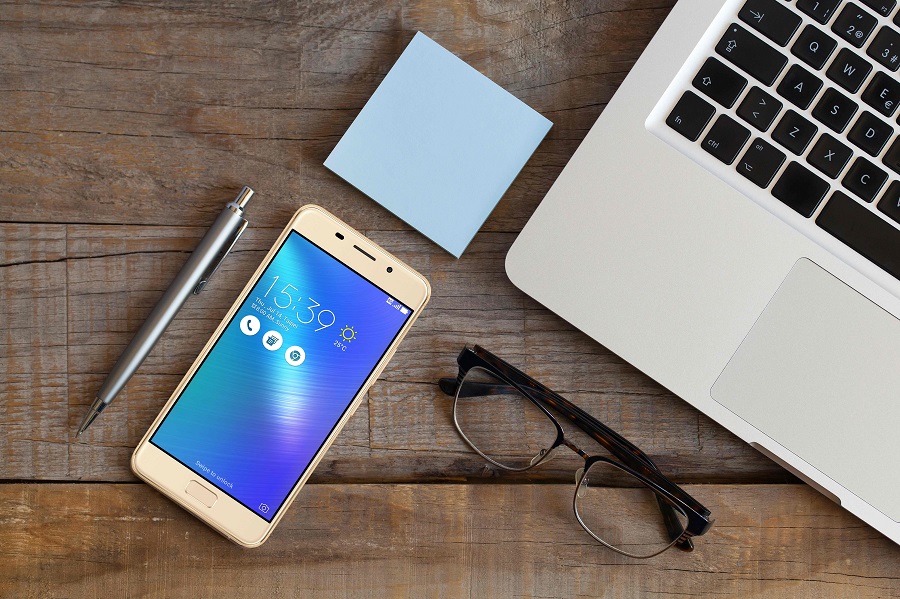 Zenfone3s Max comes loaded with ZenUI 3.0 that makes personalization really simple and easy. ZenUI Themes offer a Theme DIY feature that helps your valentine create unique wallpapers with their favorite photos, and auto-generate matching colour palettes and icons. This means that it is extremely easy to create a personalized theme using your vacation pictures!
With the new Android 7.0 Nougat, Zenfone3s Max supports multi-window mode. This allows us to multitask with its split screen functionality, and switch between apps with absolute ease.ZenMotion Touch allows the rapid launch of apps from standby simply by writing a letter on the Zenfone3s Max's blank screen, making the phone really user friendly! The GameGenie feature ensures a better gaming experience with its search function offeringtips. The option to record and live broadcast our game play via YouTube and Twitch, makes gaming even more exciting. This is sure to delight your valentine if he or she is a gaming geek.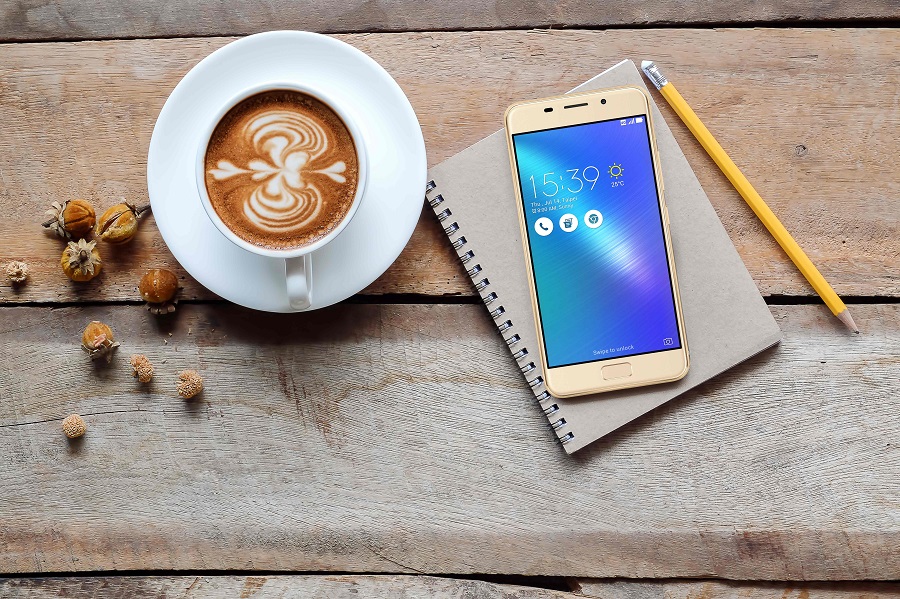 So, what are you waiting for? Head to your nearest retail outlet or log on to the e-commerce portal of your choice to buy Zenfone3s Max for just₹14,999/-