I'm back! I know I know a lot of apologies are needed here. And a lot of you left some curious mails and messages. So the thing is I recently moved to a new place (for the first time!) so it was a little difficult to handle both VNA and Petite Peeve with the crazy and hectic move. For almost 2-3 weeks I had NO internet connectivity. I don't know how I lived! Going to starbucks for free wifi and hacking my neighbour's wifi were just some of the things I was considering when I finally got the guys to set it up at my place. Not kidding! Finally I am settled here and back in action. Ofcourse the first post had to be huge..and what better than a haul. I have shopped and been gifted so many things in the past few weeks that I was itching to show them off. There is so much stuff to show you guys, so many new launches, so many summer essentials, so many favourites that I better shut up right here.
With a big move, the first thing that moves up your priority list is home decor. This time I'm considering a turquoise and white theme for my bedroom. But the other rooms have an earthy orange and green theme. And this cute mason jar fits perfectly. This is the Tun Tun Jar from the brand I am Broke. The concept is very interesting. Its a jar filled with colourful sticks and a marker pen. When your friends and family visit, you ask them to write thoughtful and funny messages for you. You can even write feel good quotes on it yourself. So when you feel a little low, you just open the jar and enjoy the messages. I've just hung it in the living room and as soon as I am done with the decor, I would be asking the guests to write us notes. This  and comes in others colours like blue and orange too. I've 2 wallets from them which I quite like. I might use them in some of my outfit posts. This is the cutest mason jar I have. Once we are done with the sticks, I would be buying a refill from the website. I love such thoughtful decor items which make the space more personal and lively.
Coming to the new collections. Enamor has launched 2 new SS'15 collections: Parisian Confetti and The Tahiti. I got one brassiere from each of them. I'm into simpler prints with bright colours. This is the first time I'm trying out printed ones..and that too with bows! I get this funny feeling in my stomach whenever I look at them. They are so girly and cute!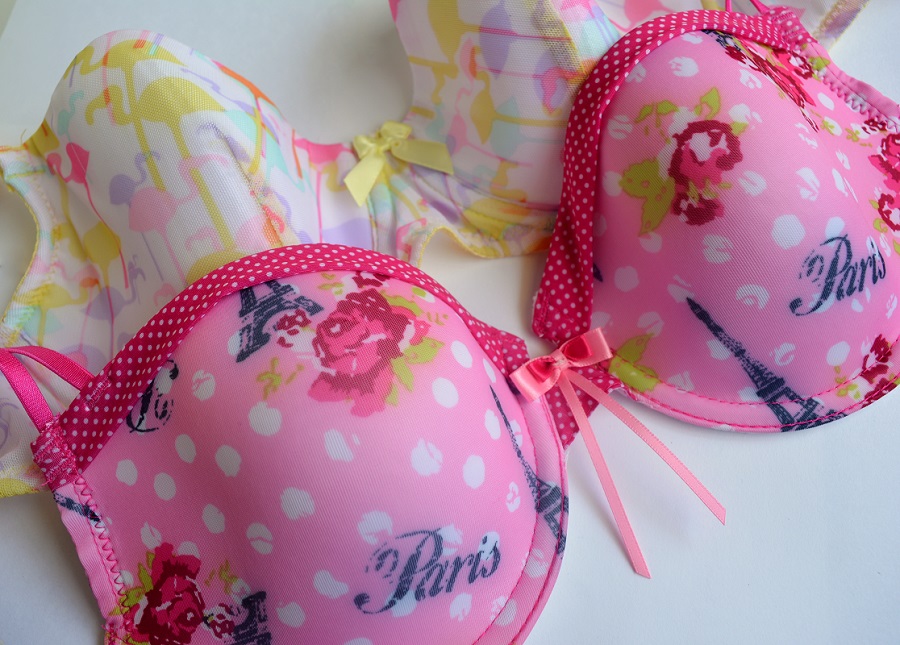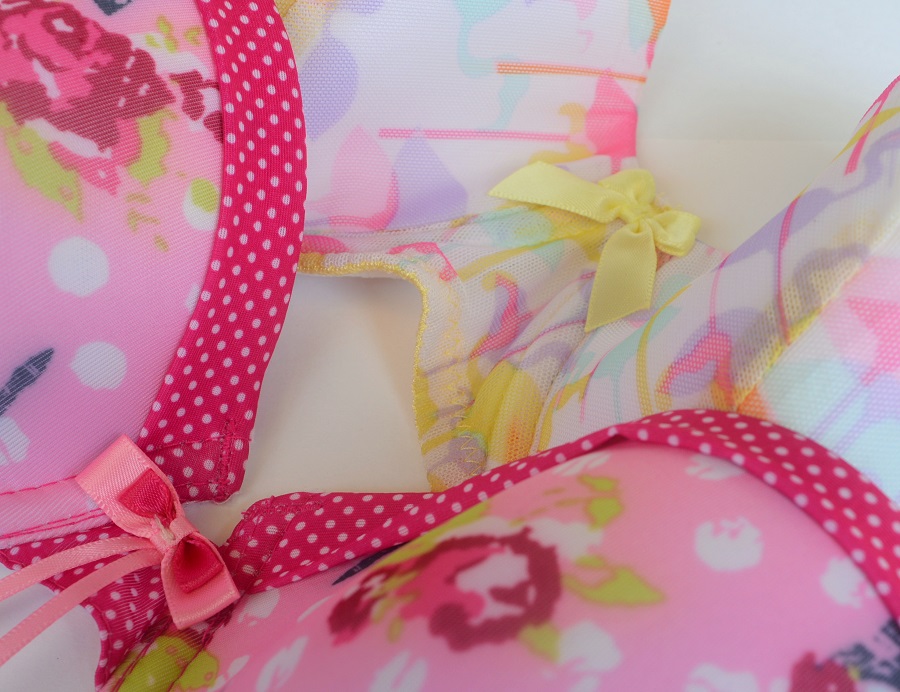 Another news. Swedish lifestyle brand Sudio has now come in India. They make elegant earphones and offer studio quality sound for a third of what they would cost in retail. The earphones don't look like an electronic product, but a stylish and preppy accessory. I got the Sudio Klang in white to test and the look how elegant the look. The branding and design is very minimalist. The sound quality is ofcourse and great and they accompany me in my late night YouTube hours. If you want to buy then flipkart, amazon, ebay and headphonezone in India carry them.
No haul post is complete without some summer fashion essentials. I will be wearing these products in my fashion posts anyway so I'm not going into detail. But I gotta share the sunglasses story. I don't come across shades that speak to me often. Till now I've only had 2-3 pairs. Imagine! We were shopping for Sailor at Zara Men and came across the nem's accessory section. It was love at first sight the moment I tried them on. Yep..men! Who would have thought! But they didn't have any new pair in stock. So I decided to check every Zara store in Delhi and yep..as you can predict they were sold out. Ofcourse. Then we were browsing the Zara in Bangalore one day and I came across these once again. Sounds like a film story, no? That's how much I love them.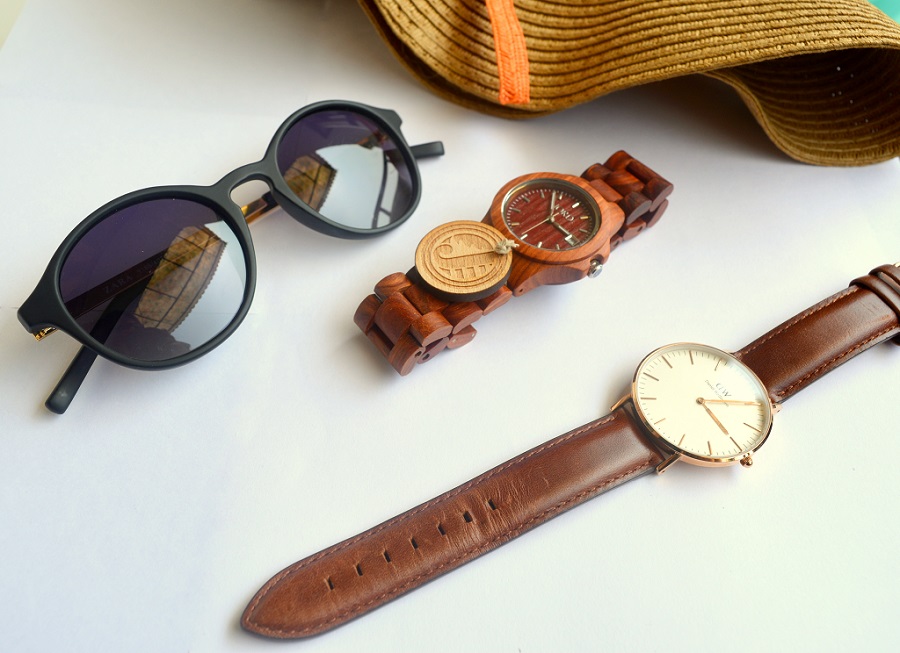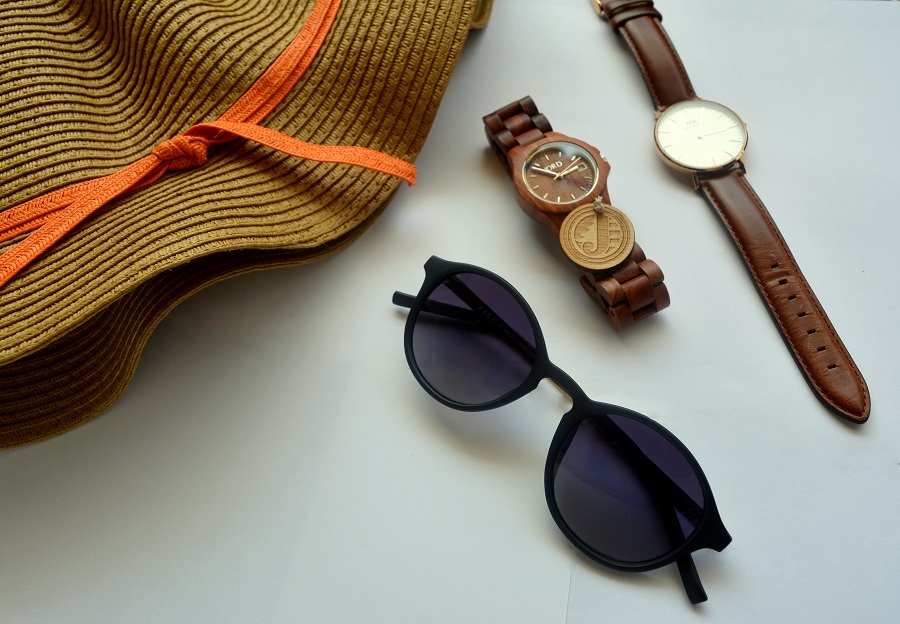 Tun Tun Jar: I am Broke / Brassiere: Enamor / Earphones: Sudio / Sunglasses: Zara / Leather watch: Daniel Wellington / Wooden watch: Jord