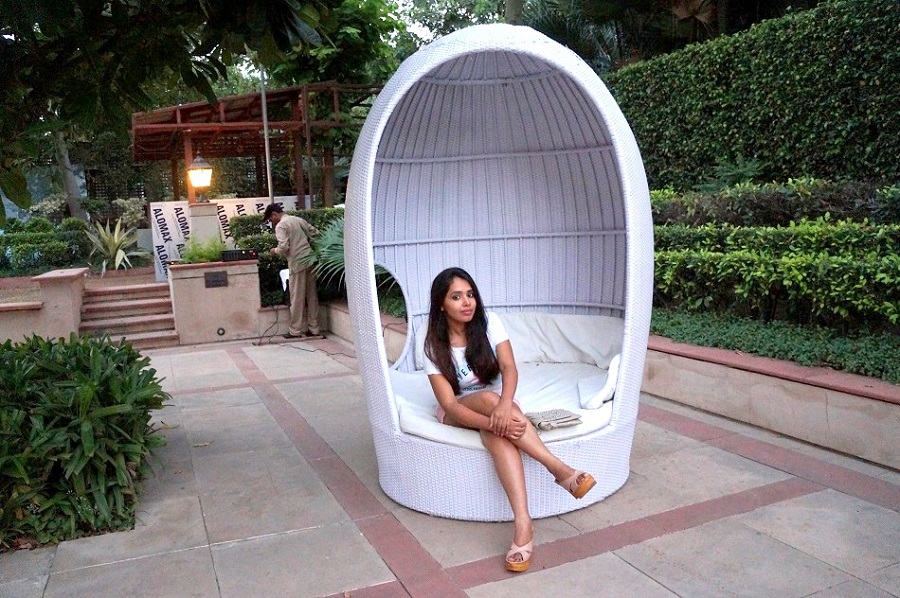 Welcome world! That's the secret project I was working on. Petite Peeve is an extension to Vanity No Apologies but this would cover my personal style. If you are petite and think you can't follow 99.99% of the latest trends then welcome to Petite Peeve! I hope my 2 scents here will help all the real girls out there who know they can't walk around on streets wearing runway clothes.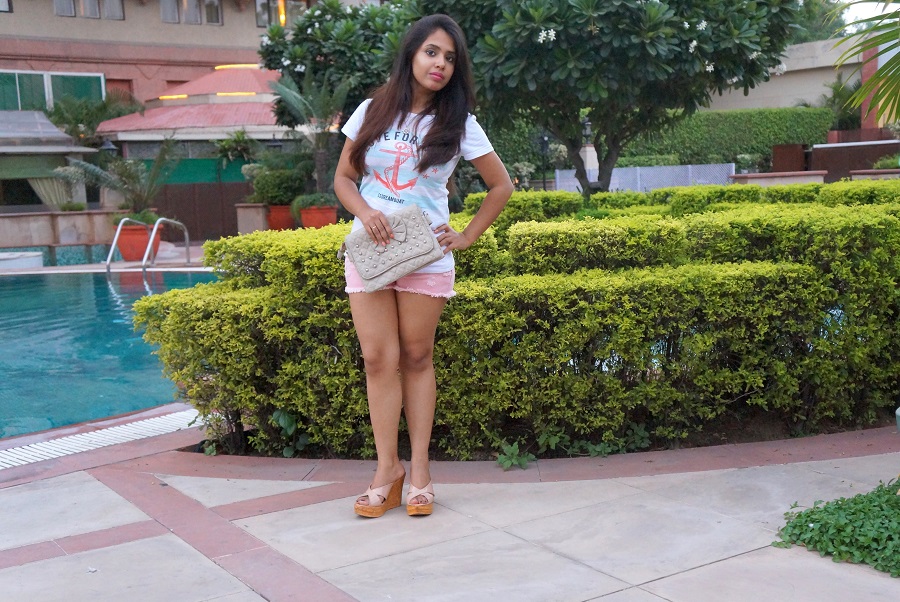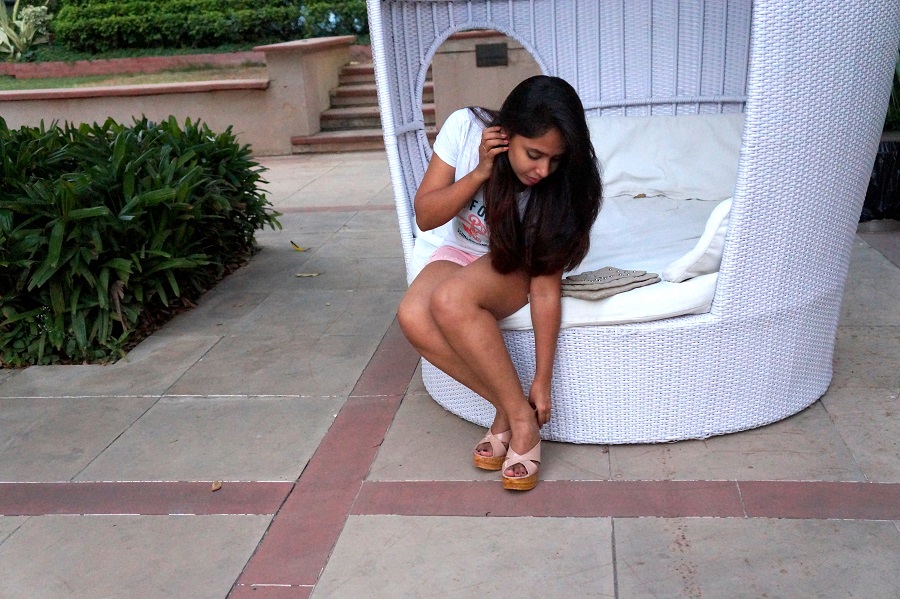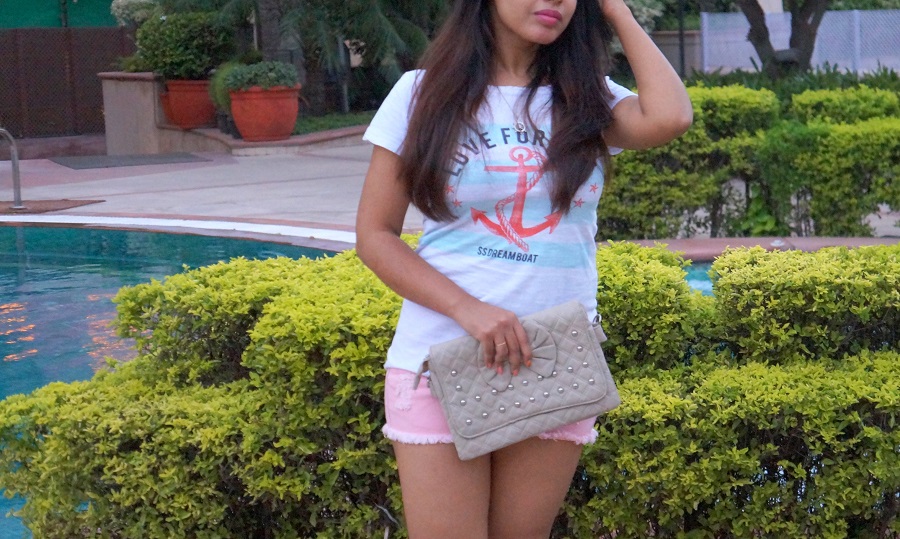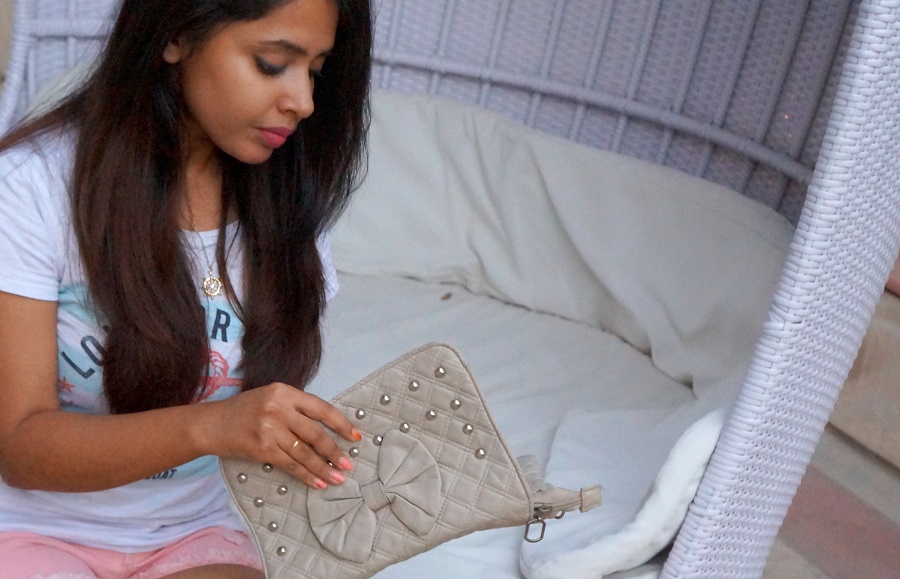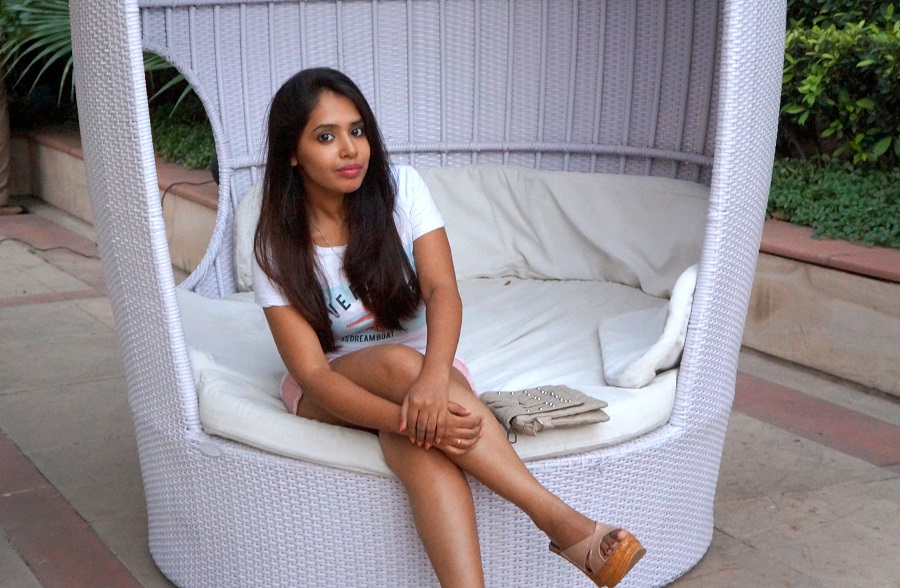 That's an outfit I wore to a pool party recently. And boy was I surprised! As soon as I reached the party I was surrounded by tight little lace dresses and 6inch stilettos. At first I thought I was at the wrong place but apparently the "socialites" strut around in peplums and pearls wherever they go. May be I shouldn't stick to themes so hard.
Being a navy girl my first outfit on Petite Peeve had to be all things sea! I'm wearing an anchor print top along with a wheel necklace. Paired it up with my rugged pink denim shorts and bow bag and I am ready to take over.
I would like to thank Sailor for coming up with the name (after pushing him for ahem..a month) but when he said it out aloud for the first time I started jumping up and down saying "omg omg thats it! thats me!" I wanted to launch our baby blog on a very special day. A very happy birthday to the boy. I wish to irritate you forever. Thank you for being my best friend and everything since forever. You are my biggest critic so I'm the most nervous about your comments but I hope I did a good job with this one.
Tshirt: Alibi
Necklace: Forever21
Shorts: HERE
Shoes: Catwalk