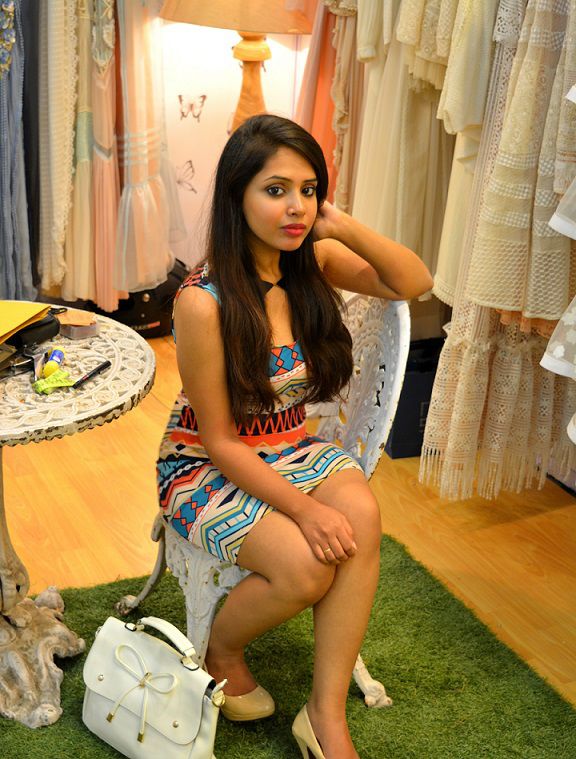 I know I know you are probably tired of watching these fashion week pictures over and over again! I promised I saved some of the best shots for this post. You know I covered this season of WIFW which took place earlier in October in Delhi. Everyday we would shoot outfit pictures, I had 2 things in my mind the whole time. First was to take some fresh and unique shots from the fashion week to give you an idea how things work inside those 4 walls (I know..as a kid I was intimidated by all things fashion). The other thing that was high on my priority other than having a great time was to create some content for this new baby blog. And this has to be one of the best shoots I ever did!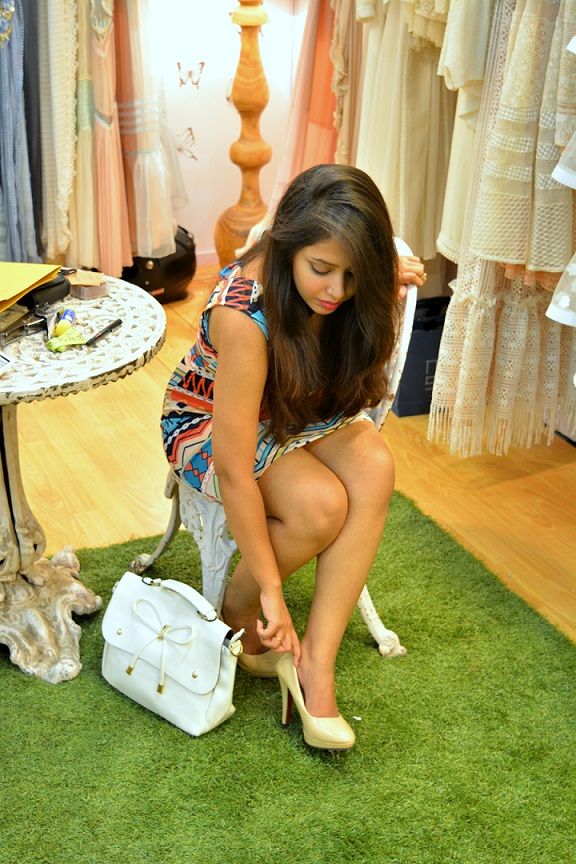 Why? Because all these pictures are facebook profile photo worthy. I even have this one as my current display picture on my personal profile and the official Petite Peeve page as well. My pictures never turn out great when I'm not the photographer (which is why I stick to selfies!) but a big thanks to Shreya for taking these. Hop over to her blog Beauty In The Third World to see the pictures I clicked for her…at.the.same.location! This is what 2 fashion bloggers do when they come together..tu meri photo le mai teri lungi!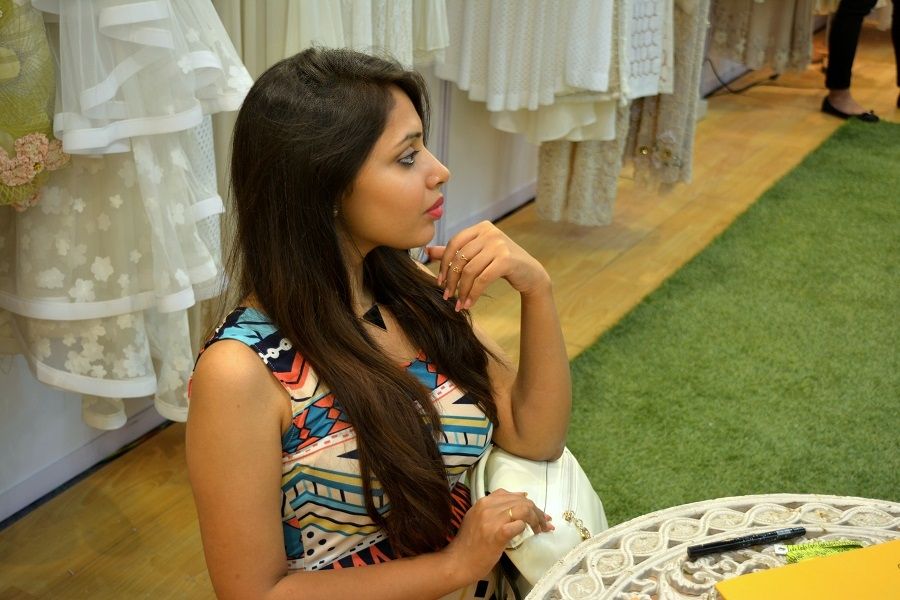 We got this beautiful stall as our location. The designer was running her show at that time so it was empty except for a girl who probably just thought we would be taking her interview or something. By the time we left she was greatly frustrated! Love messing around!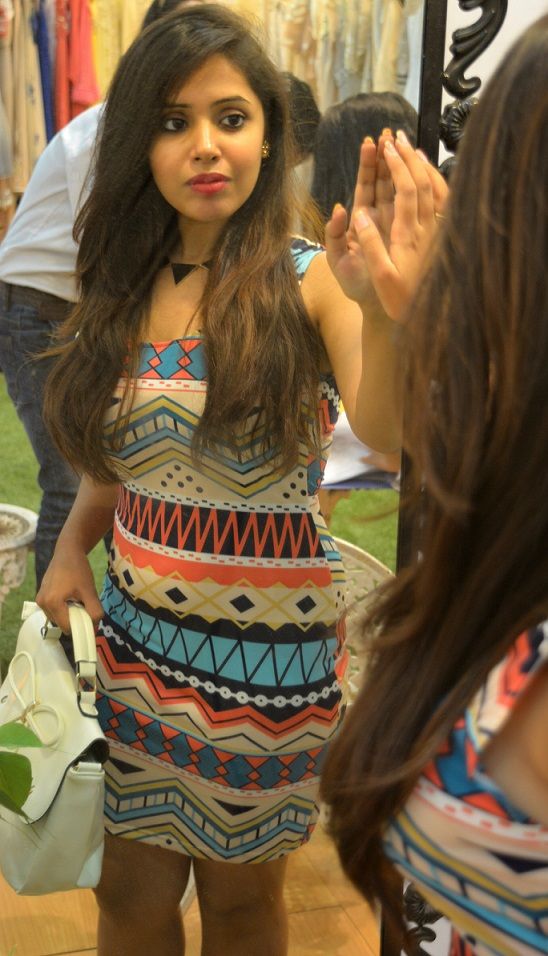 To say I'm in love with this tribal print dress would be an understatement. I Its bodycon and yet it hugs so beautifully that you can't stop thinking of getting it in all the colours possible.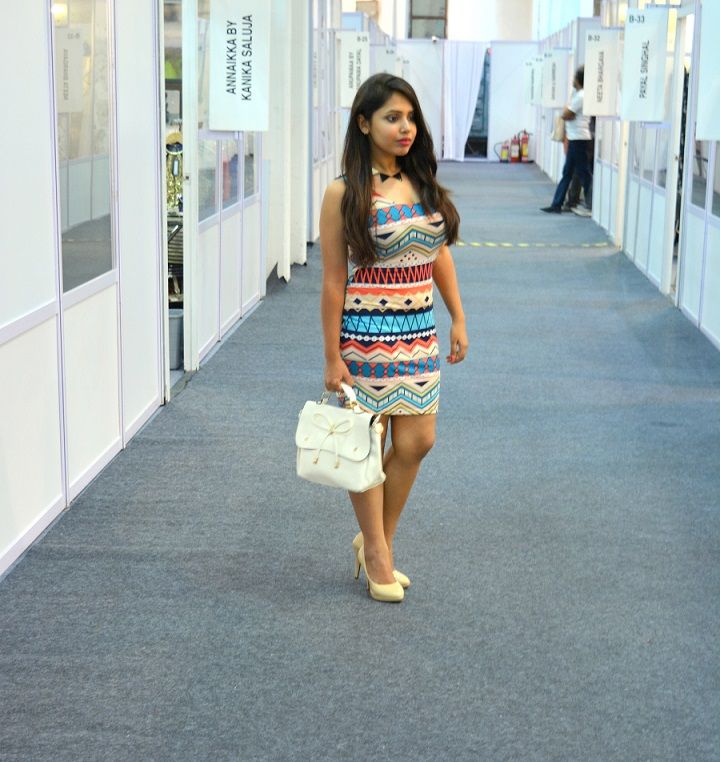 Yep a triangle from my necklace came off at the end of the day! I will probably just stick it with a fevistick or something, when you get accessories at throw away prices you can't really complain.
Show this blog some love and help me spread the word to all vertically challenged girls out there..or not-so-vertically challenged too. The more the merrier. Another outfit post on my beauty blog: www.vanitynoapologies.com just went up so check that out too! Yep I saved some shots from that shoot as well to post here..smart no?
Dress:
Rosegal
Necklace:
Bornprettystore
Midi Ring:
Forever21
Bag: Miss Jennet Shoes: local store