How to Style a Plaid Shirt
I'm posting this outfit a little later. It was shot last year but I've been so busy that I forgot! But I have to because: Wolf and Plaid. Two things I'm crushing on lately. My jeggings have this little GoT stark logo in them..yep I customized them at the Pepe store in Connaught Place, Delhi. A lot of brands have started doing it now. Basically you buy any denim clothing and get it personalized with logos, studs, etc. I think its pretty cool because you get to make your jeans more you. While everyone was going with the usual, I decided to go with a wolf logo because…GoT! I also got these studs on the pocket.
I teamed up the jeggings with a white tshirt and a plaid shirt. I love everything plaid in winters. I've tied the plaid shirt around my waist because its a little big for me and I like my clothes well fitted..petite peeves! Acessorised the whole look with a black tote which Sailor gifted to me and tan cage sandals. Also wearing my favourite Daniel Wellington watch here. On my lips is Nyx Transylvania which Sailor got from Malaysia because Nyx in Sephora is always sold out. Btw Nyx is officially launched in India both online and in store but its very over priced. I would rather ask Sailor to bring it for me than buy it here. If you want me to do more outfits then let me know. I'm pretty active on my instagram but forget to post here.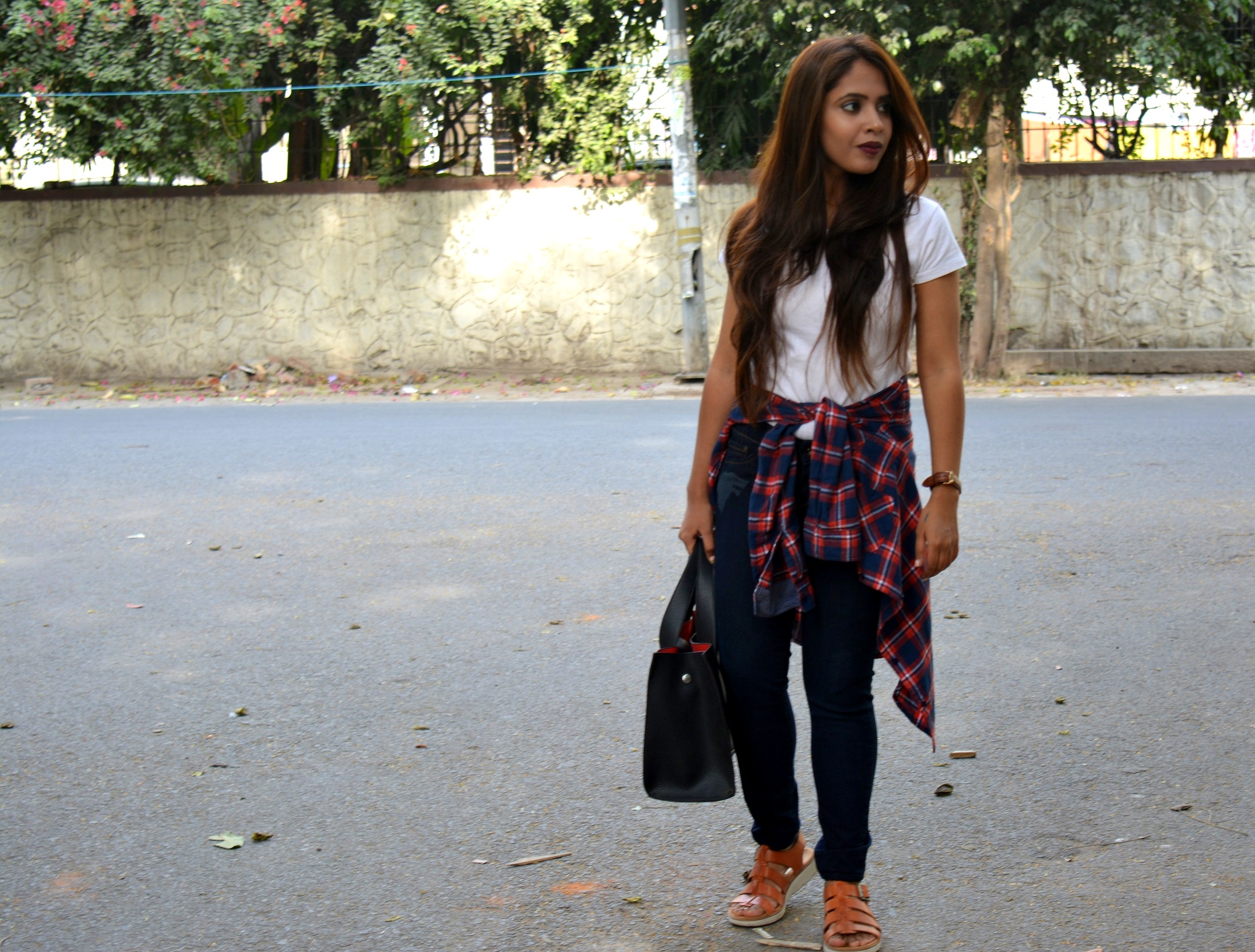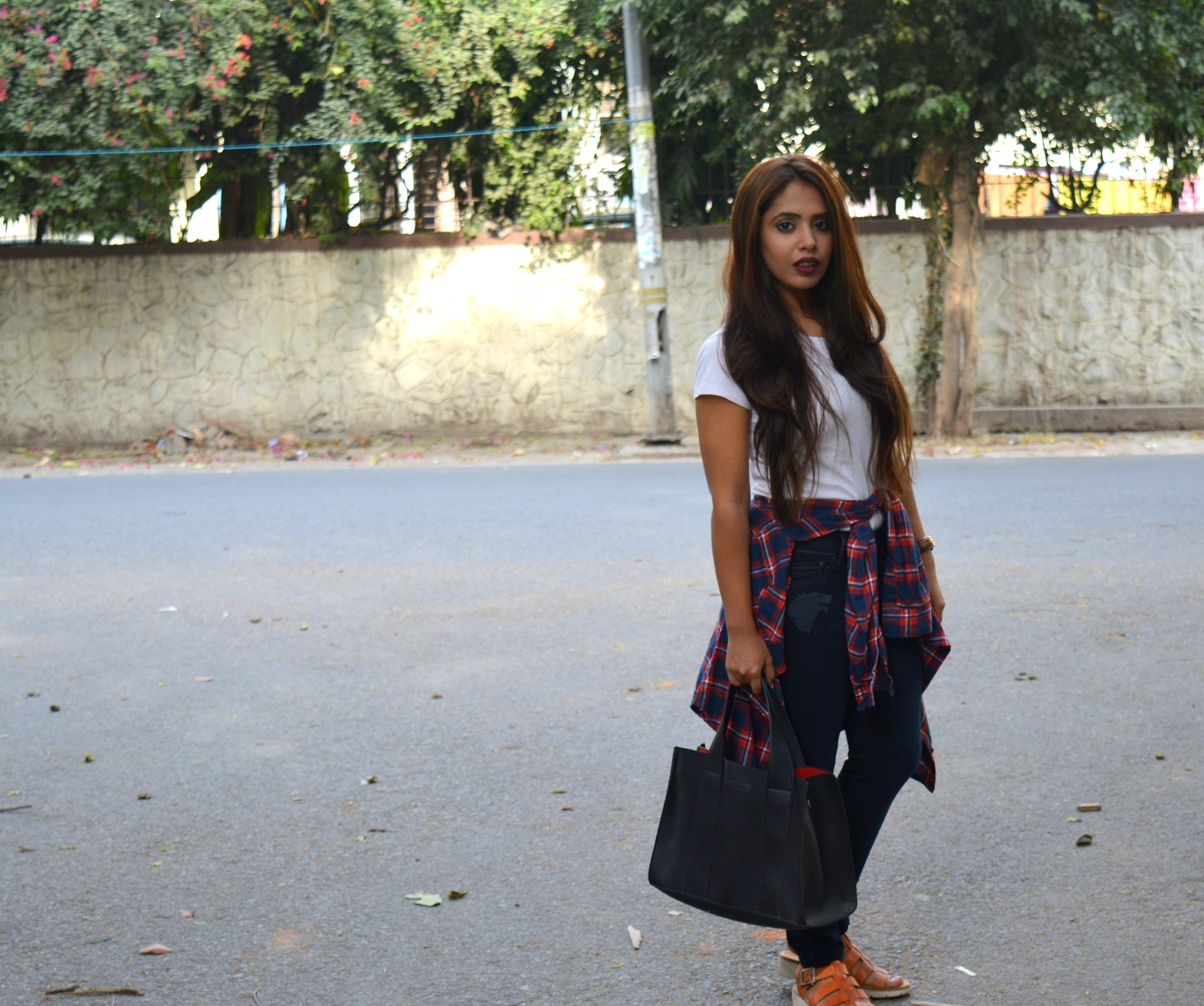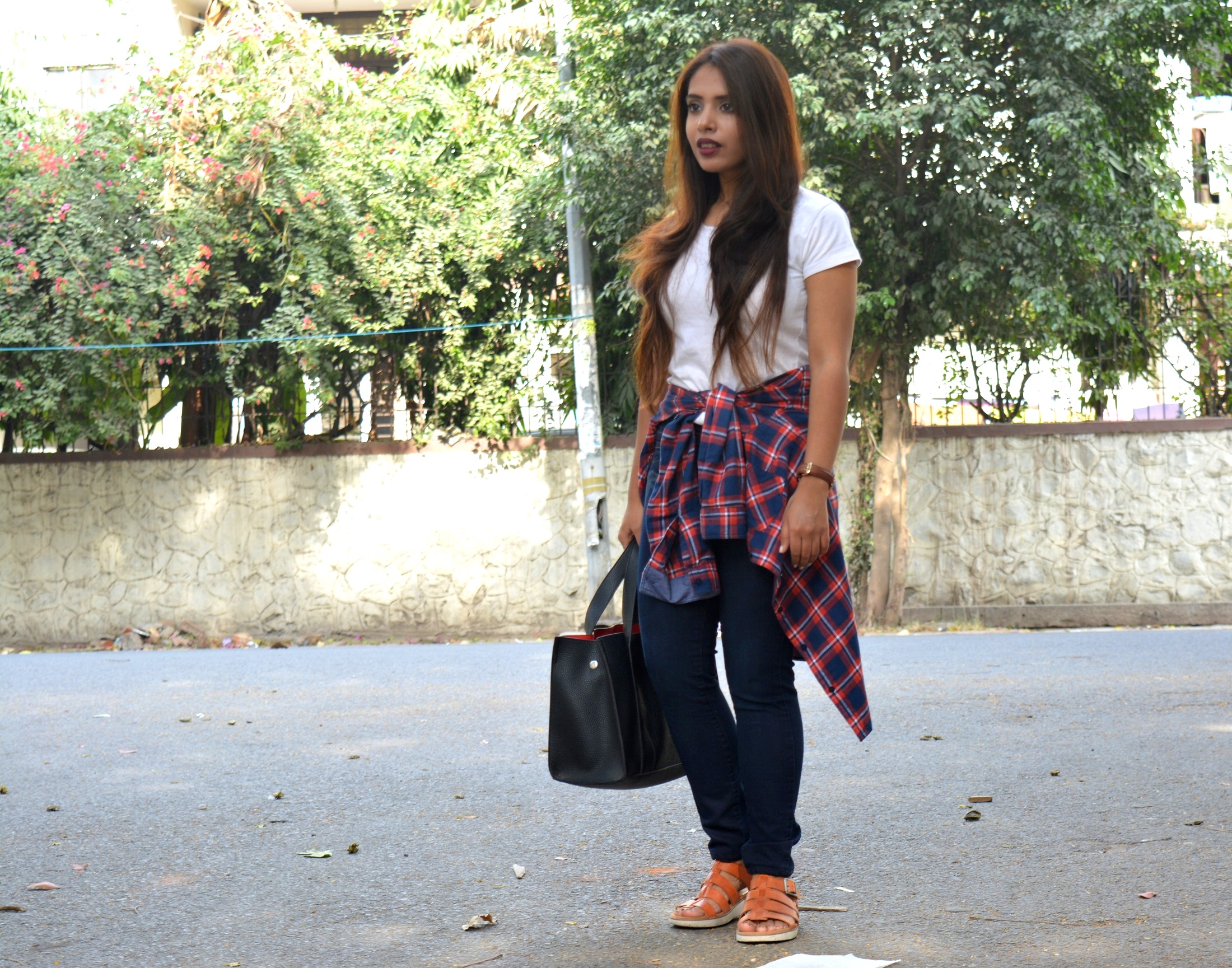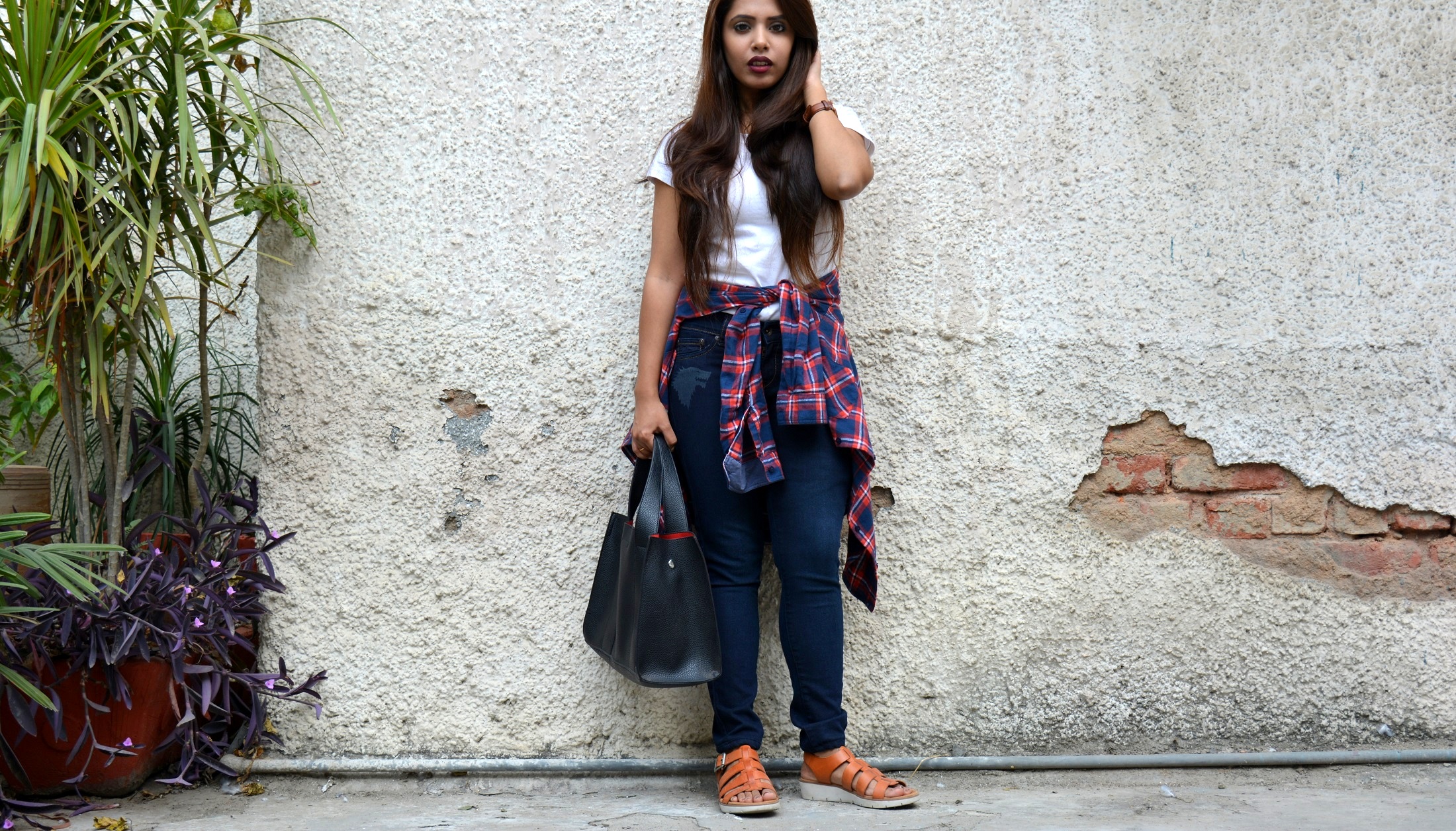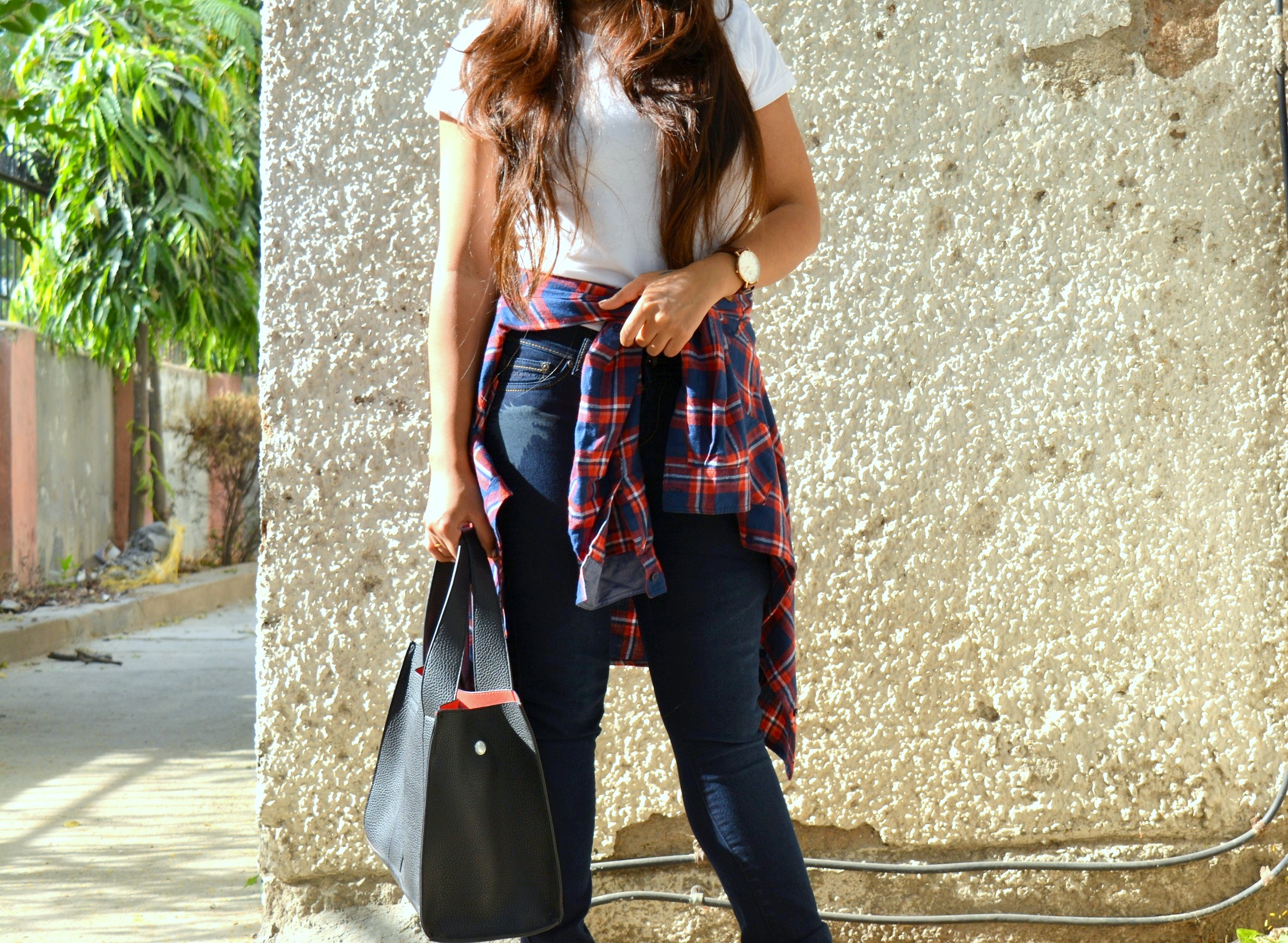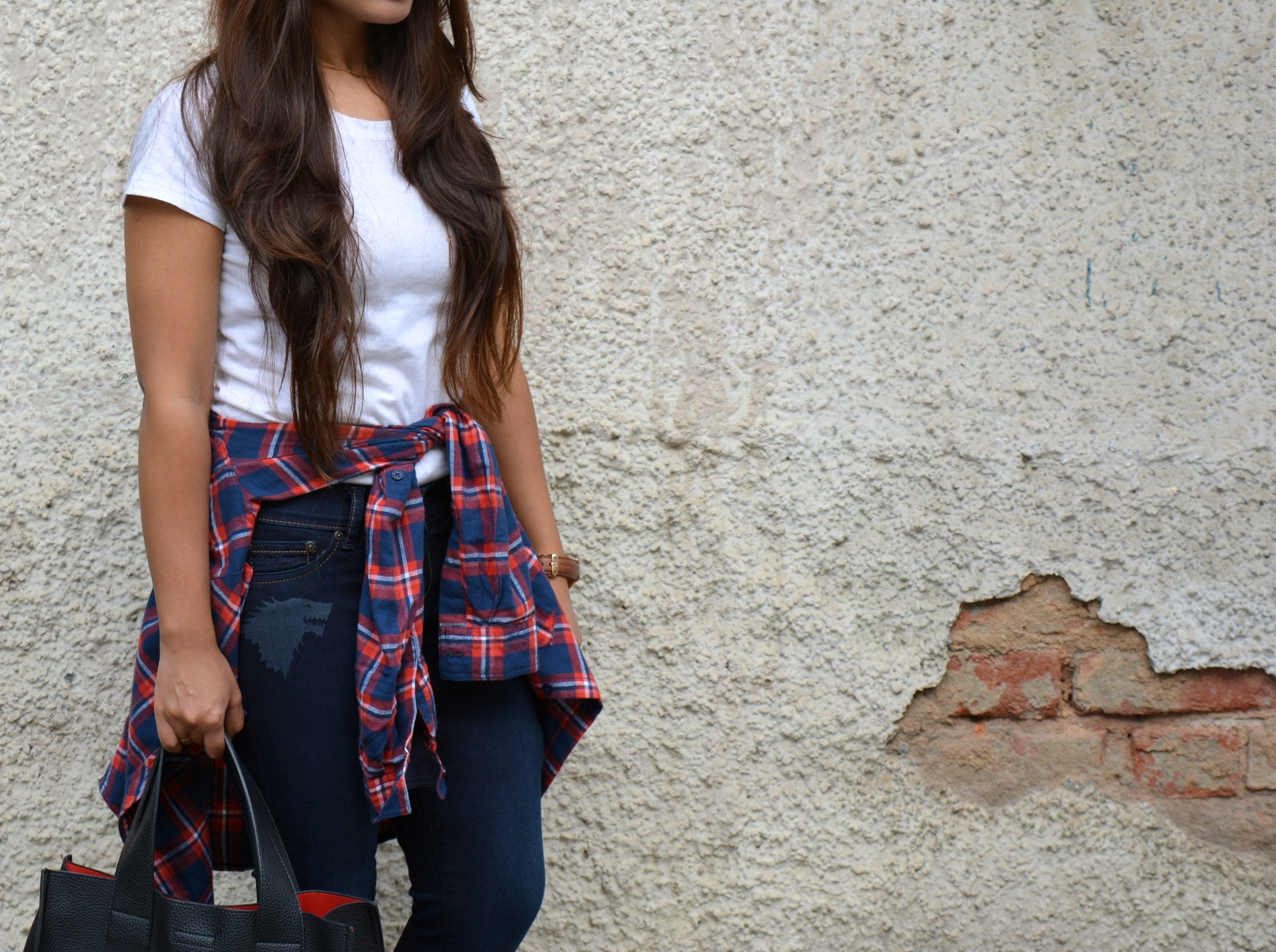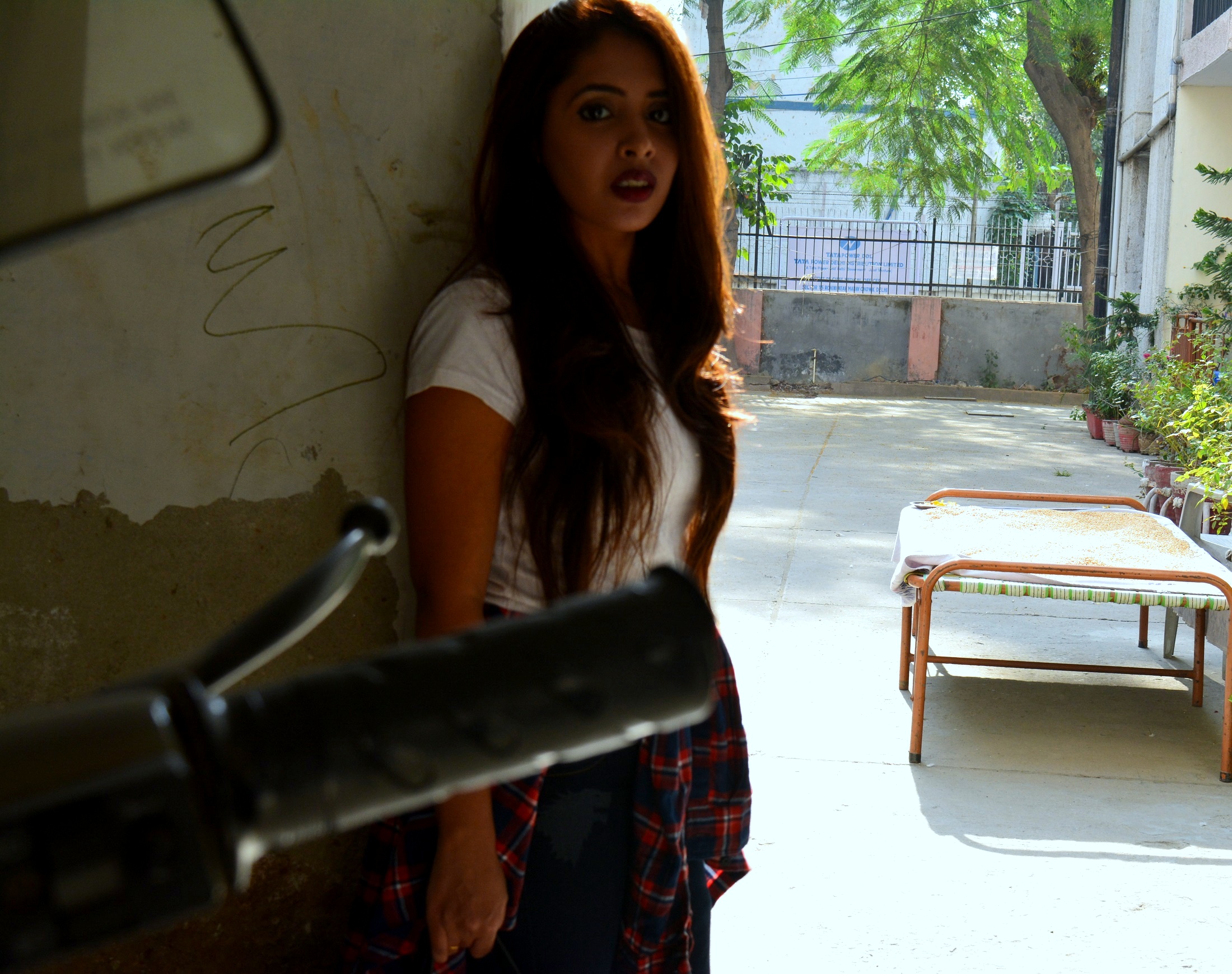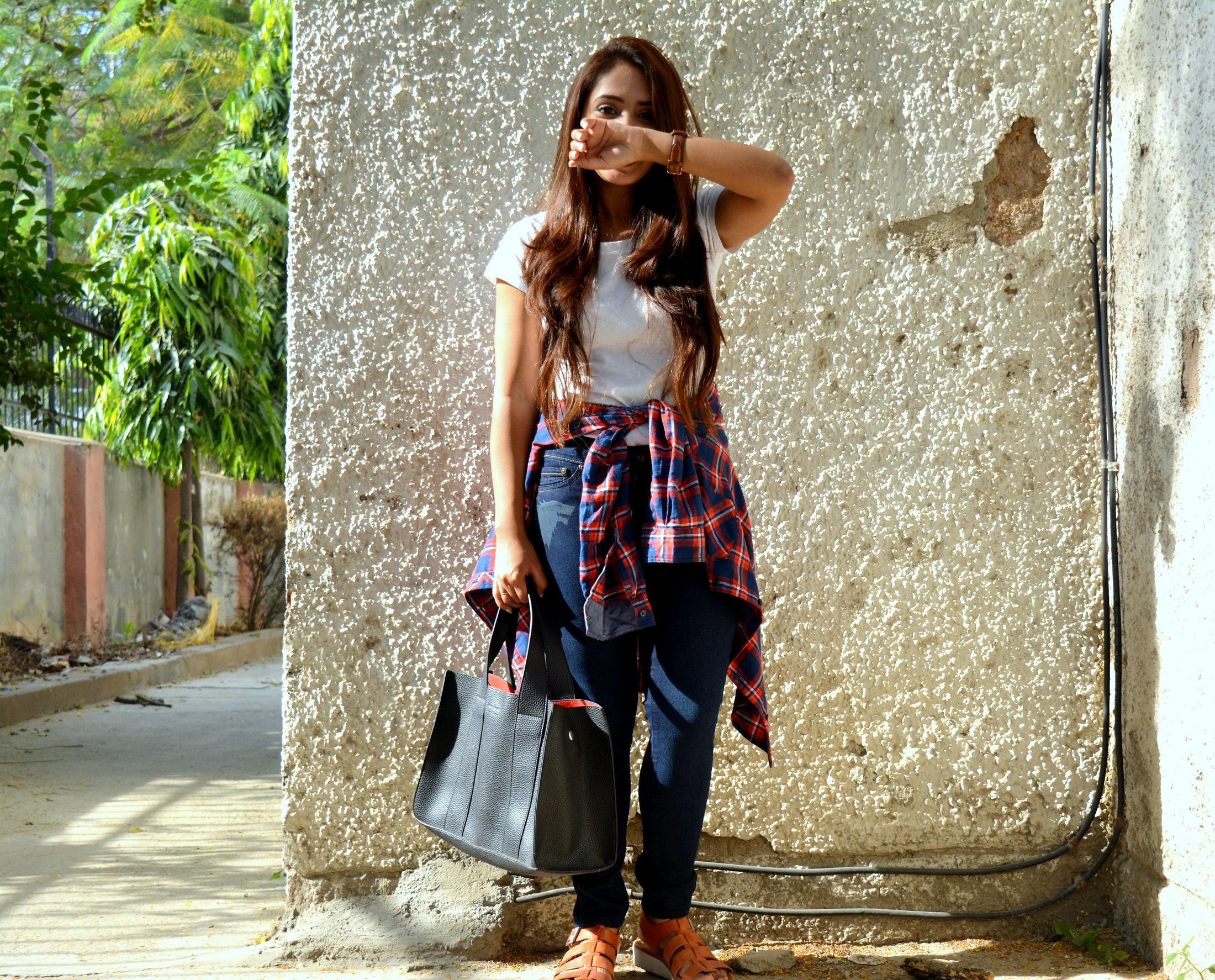 Tshirt: Forever 21 / Shirt: Pepe / Jeggings: Pepe / Bag: Forever 21 / Shoes: here / Watch: Daniel Wellington