You don't see a lot of outfit posts on Petite Peeve in winters. Actually no outfit post. Well because its so freaking cold here in Delhi! Simply the thought of changing and getting into a short dress scares me more than umm….running into a tiger? So I found a way to brave winters. I traded my feminine side for the chic biker girl. Leather jackets, ripped pants, chunky boots and neutral makeup is now my official winter look. And call it the Kylie Jenner fad or what but I've fallen in love with the colour brown big time. From my clothes to hair..everything needs to be in a shade of brown. My previous posts must have told you I am now a brunette. I got rid of my golden ombre locks and went medium chocolate brown. In terms of makeup, all my eyeshadows, blushes, lipsticks, etc are in different hues of brown.
For this look I picked my favourite tan leather jacket and paired it with a black turtle neck and ripped leggings. And styled with my favourite pair of ankle boots and a brown fringe satchel bag. For my makeup, I kept everything warm and neutral.
Talking of makeup, I am loving some of the new brown lipsticks I got from L'Oreal Paris Color Riche range. You can say brown is #mycolorobsession. I mixed a few shades to get 'that' shade of brown for this particular look. I've already talked about my favourite shades in detail.
Oh btw I'm hiring full time writers and interns for VNA, do drop a mail if you or anybody you know might be interested.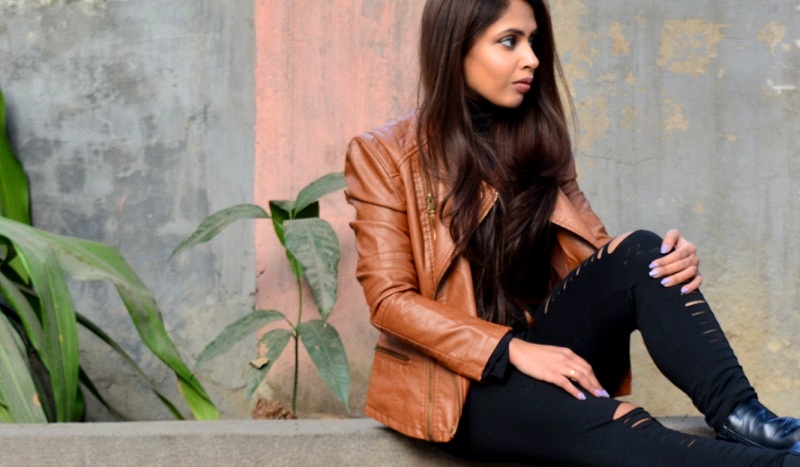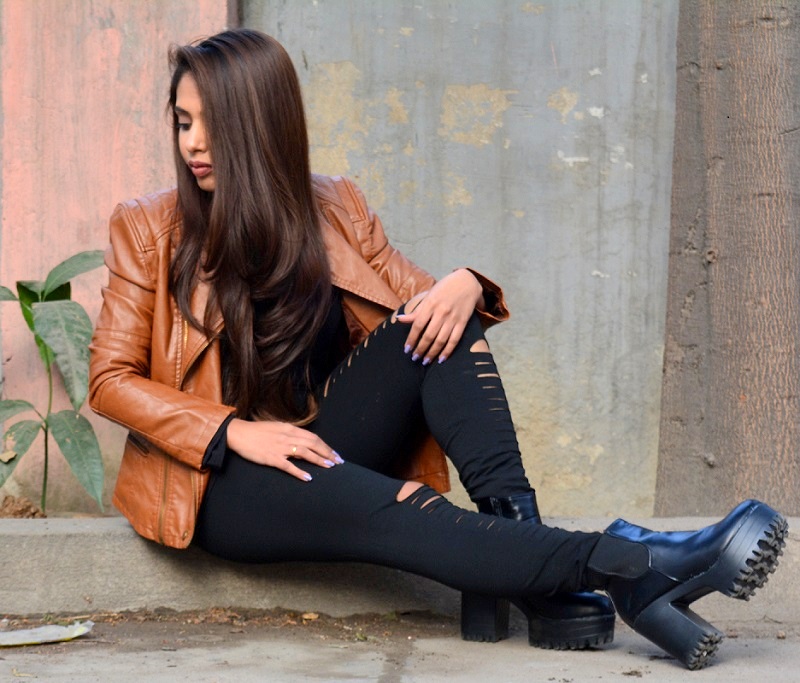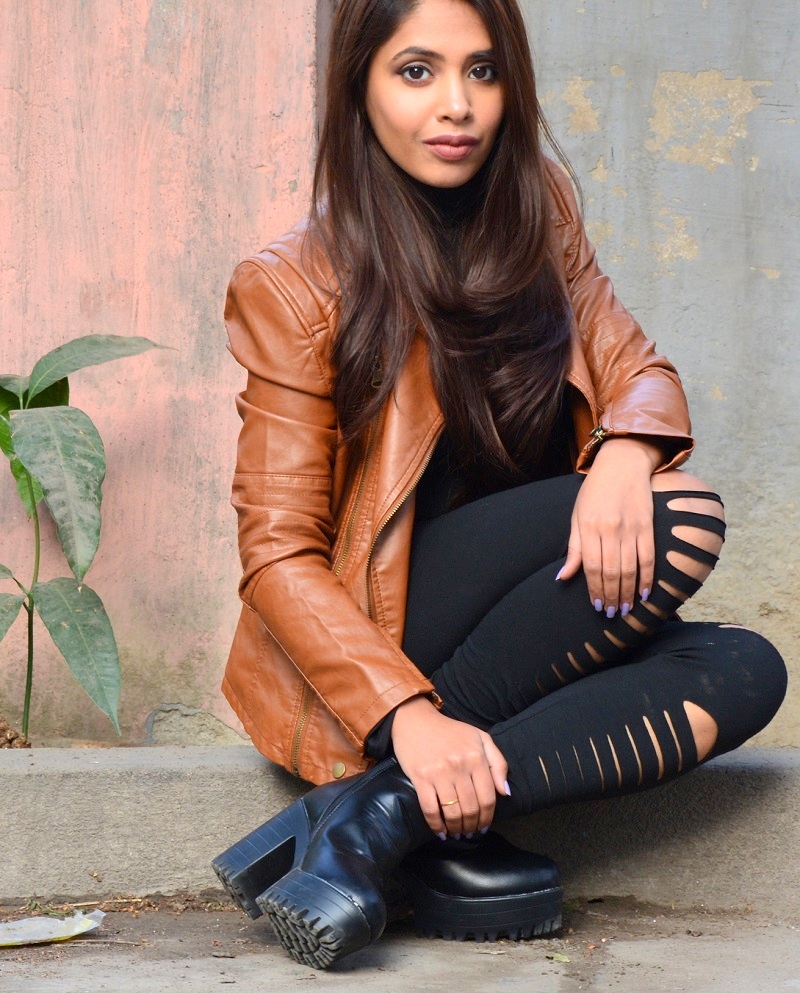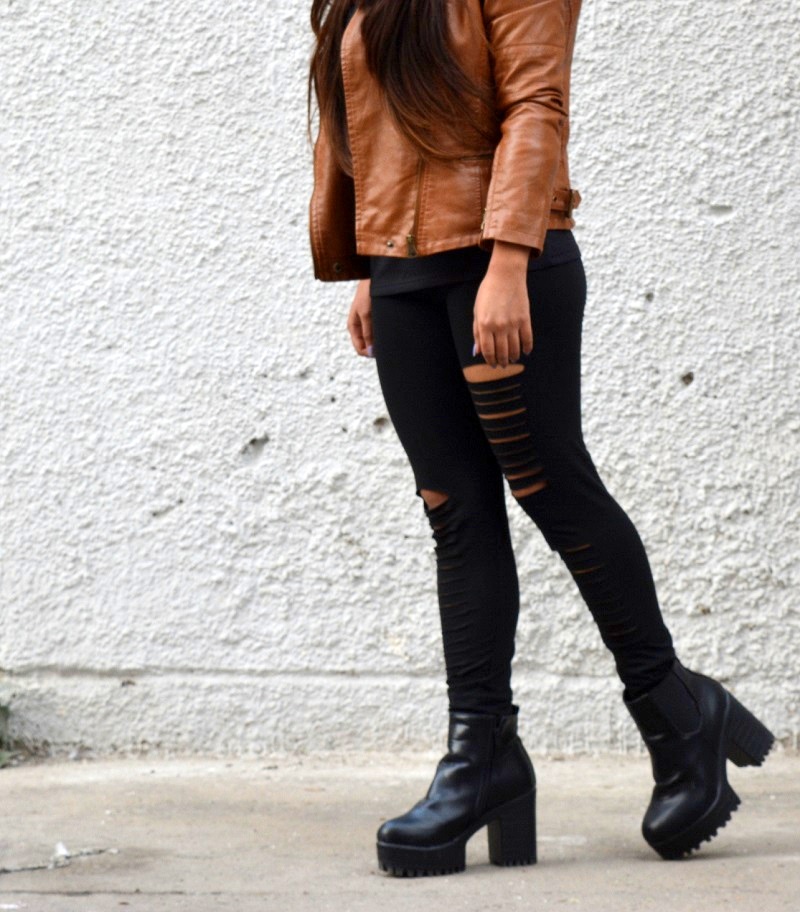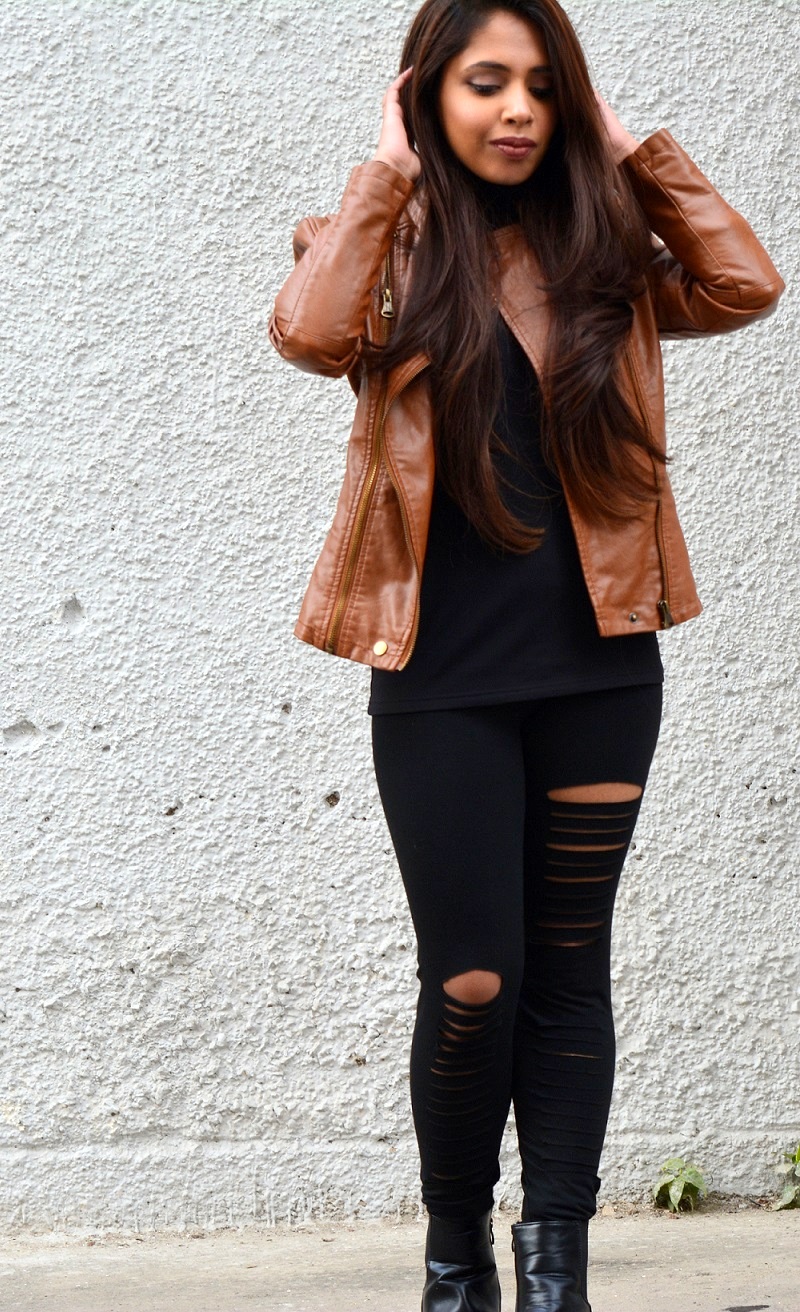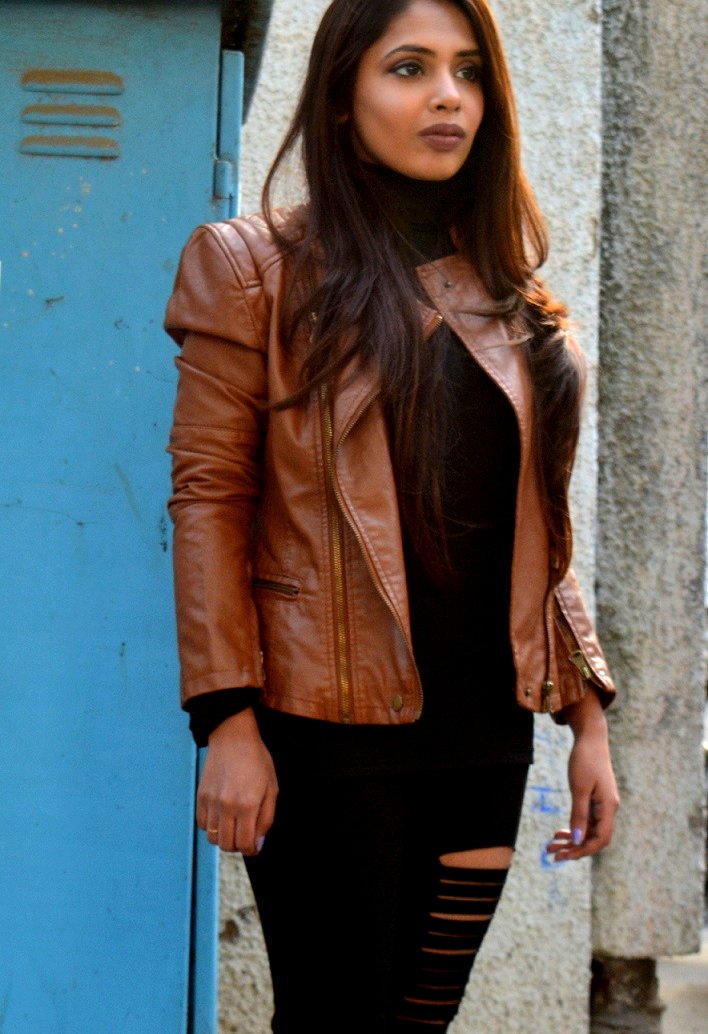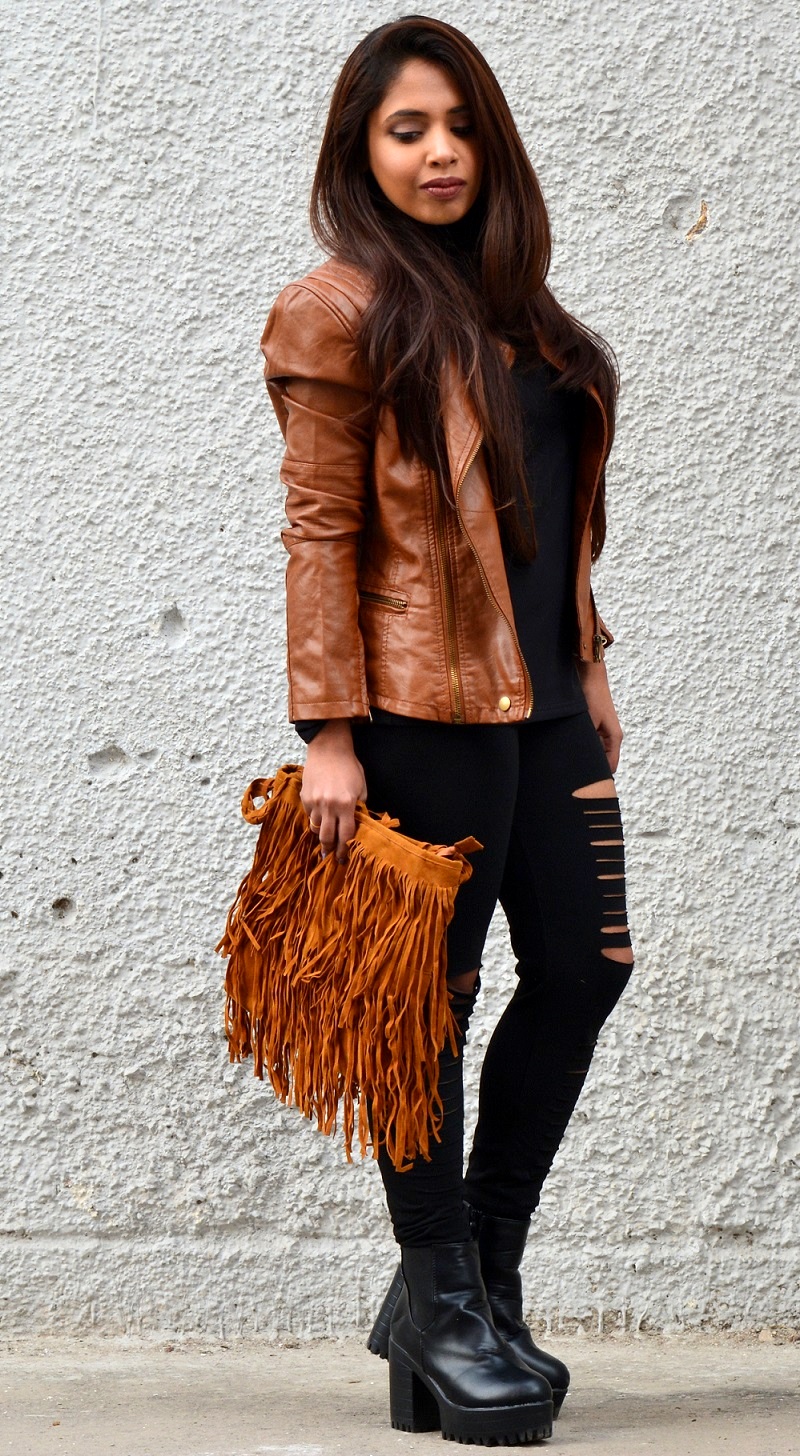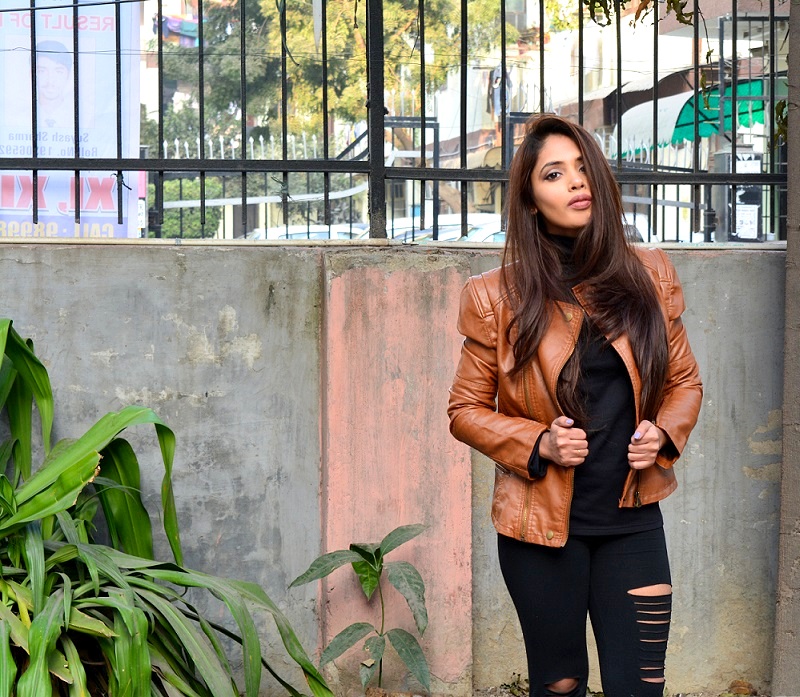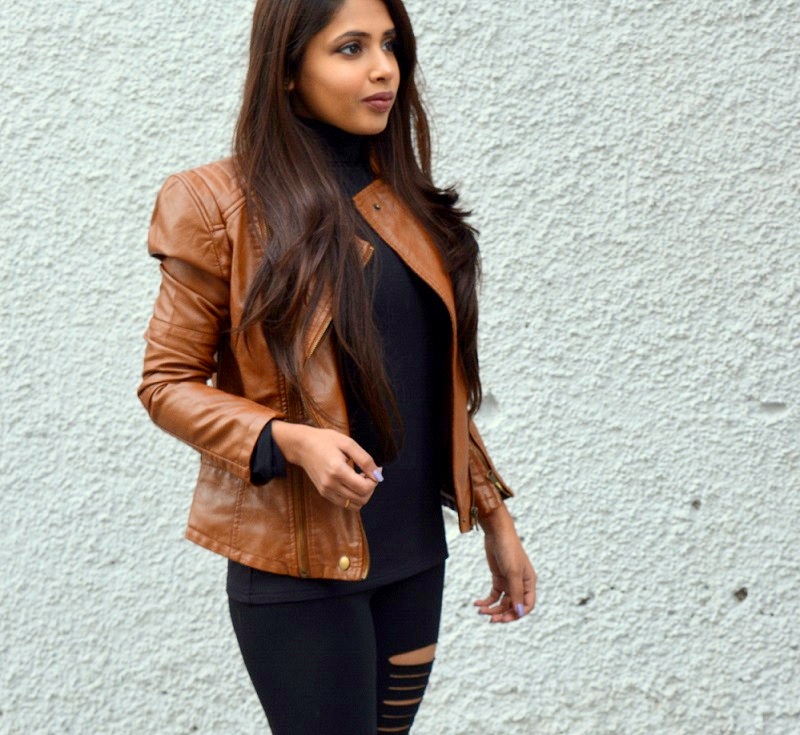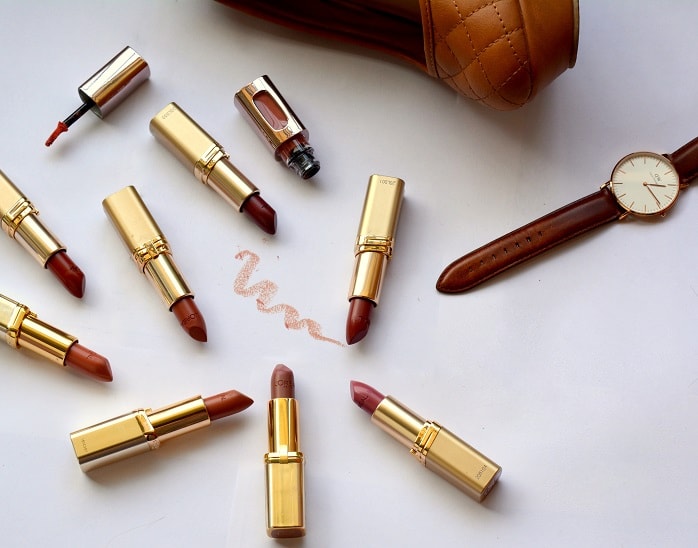 Leather jacket: Zara / Black top: street shopping / Leggings: Koovs / Boots: Singapore / Lipstick: L'Oreal Paris