Honestly I have always preferred winters over summers. But one can't deny that summer style is the best! Who needs layering when you can flaunt those worked out arms and abs in the flowy summer clothing. Talking of work outs, I have recently joined a fitness class where we mix cardio with dance and yoga. After I graduate in cardio a little bit (never had proper exercise in my life!) I would be joining a gym soon for strength training. I'm also looking over my diet which really just means eating a lot of home cooked meals and skipping everything packaged and imported. Seasonal and local food is the best when you are watching your weight. If you want me to talk about my diet and fitness in detail then let me know and I will do a post on it.
I have always had inhibitions with maxi dresses. Thats why you have never seen me in one before. Short girls and maxi dresses don't really gel together..that was what I used to think. Now I think its all about finding the right cut and shape. Maxi dresses with a lot of flare are a strict no no. Also length is important while picking a maxi. Here are some tips for you to pick the right maxi dress if you are petite:
1. Go for smaller patterns and lighter colours. Big prints overwhelm our petite frame.
2. In terms of dress length, go for maxis which fall right below your ankles. Or even longer if you are going to be wearing high heels. Anything short will cut out your height. Mine here is 2-3 inches longer than me. You can always tied up the extra length in a know while wearing flats.
3. Opt for maxi dresses which are clinched not at waist but below the bust. That would give you a longer structured frame.
4. Mine is not clinched but has a very structured fit without any flare at the bottom. Makes you look leaner and taller.
Since I wanted this look to be very relaxed and summer appropriate, I went light on accessories and threw on a fringe kimono with a light necklace and one of my favorite watches from Daniel Wellington. To complete the look I wore tan sandals from Naturalizer by Bata. Also tan/nude shoes make you look taller!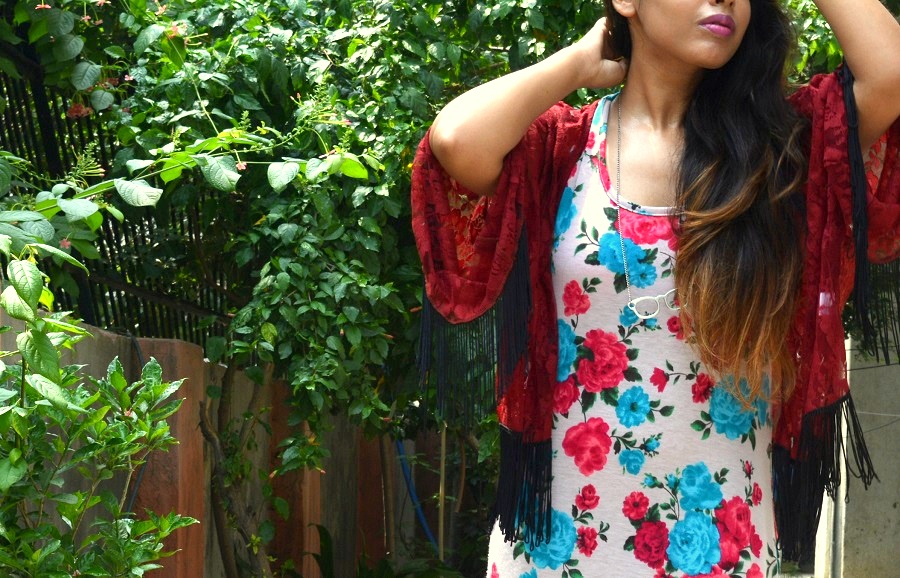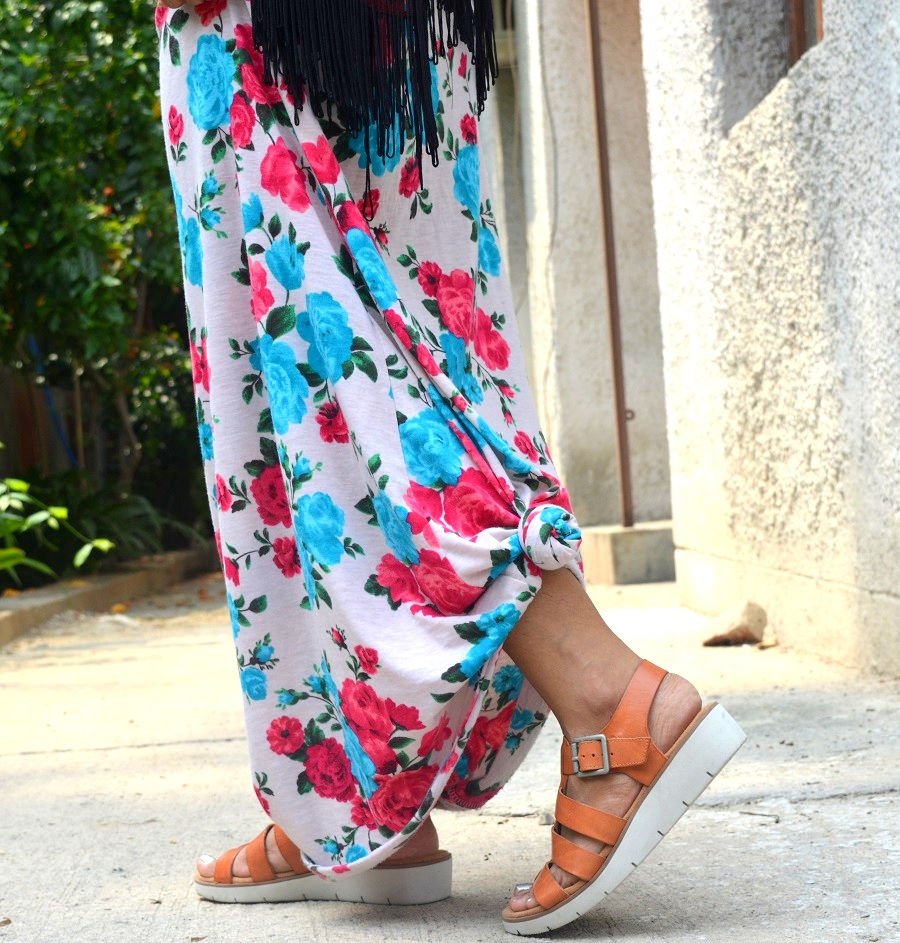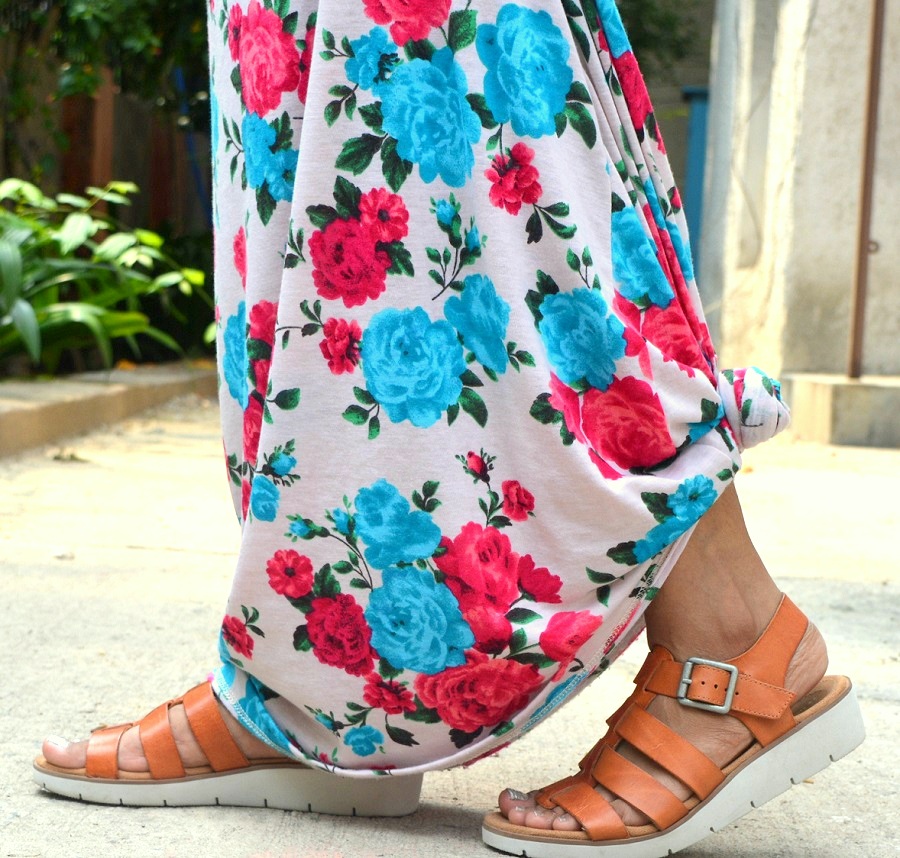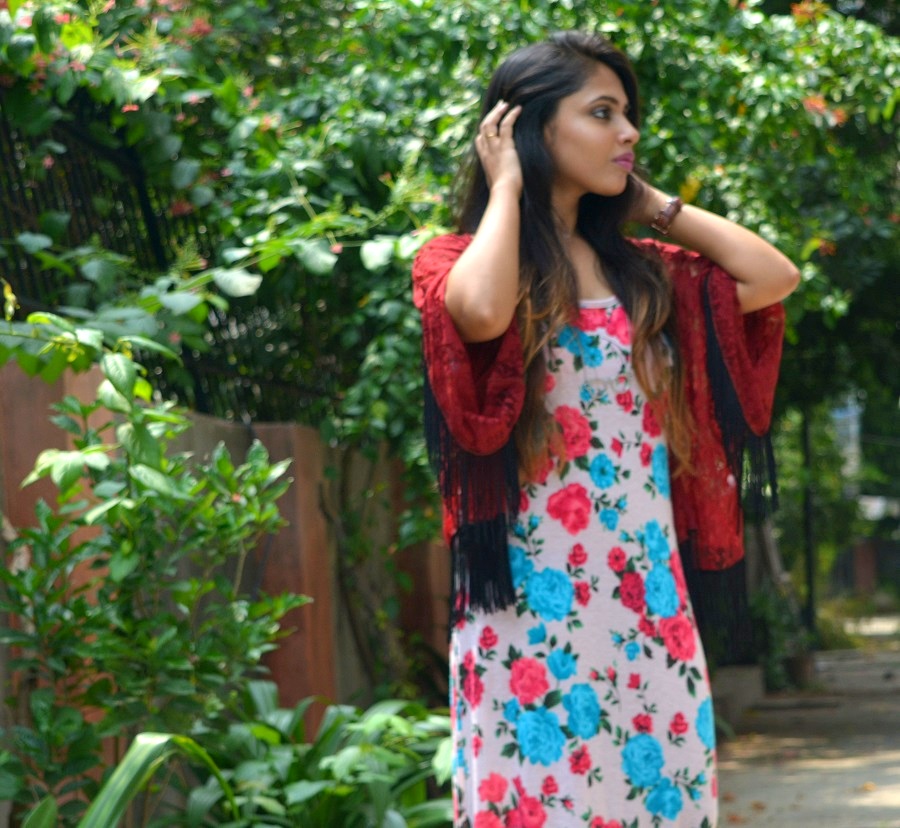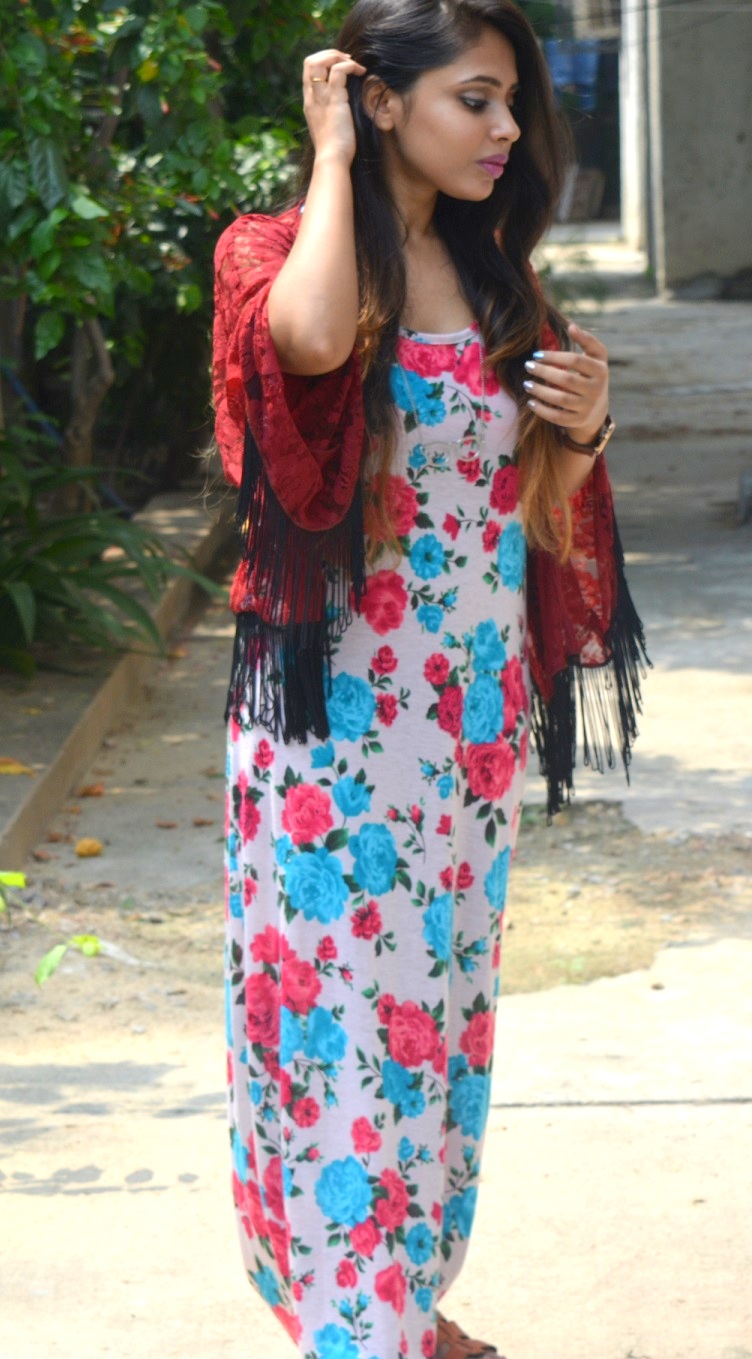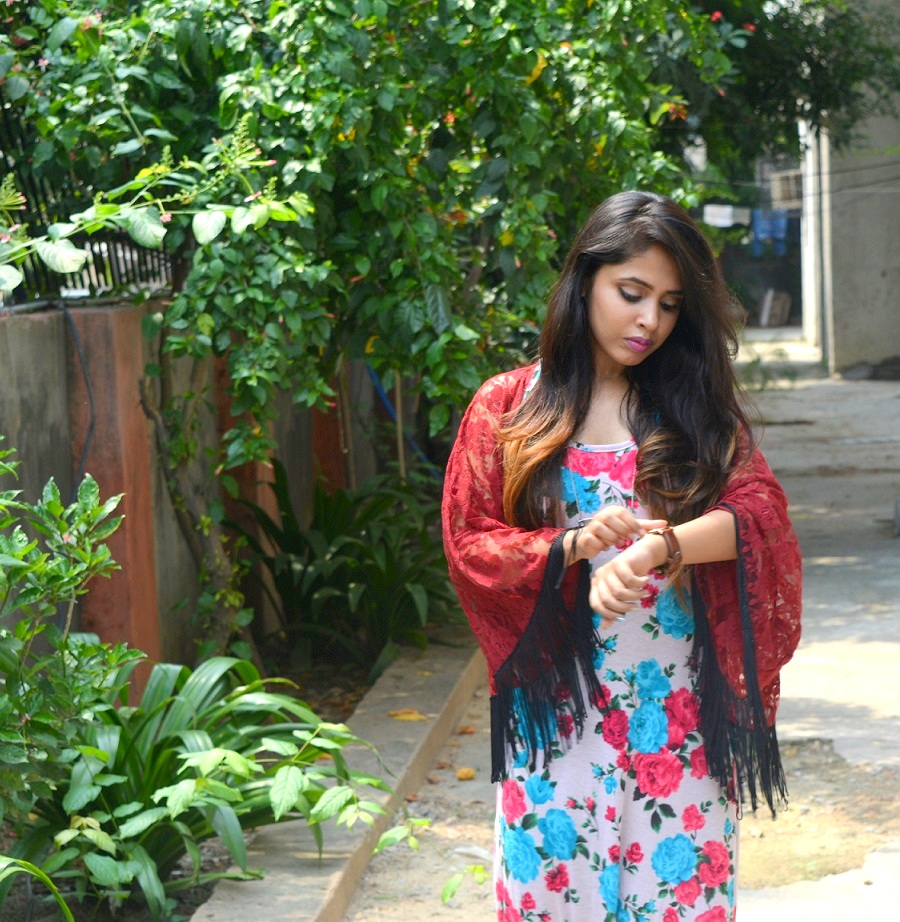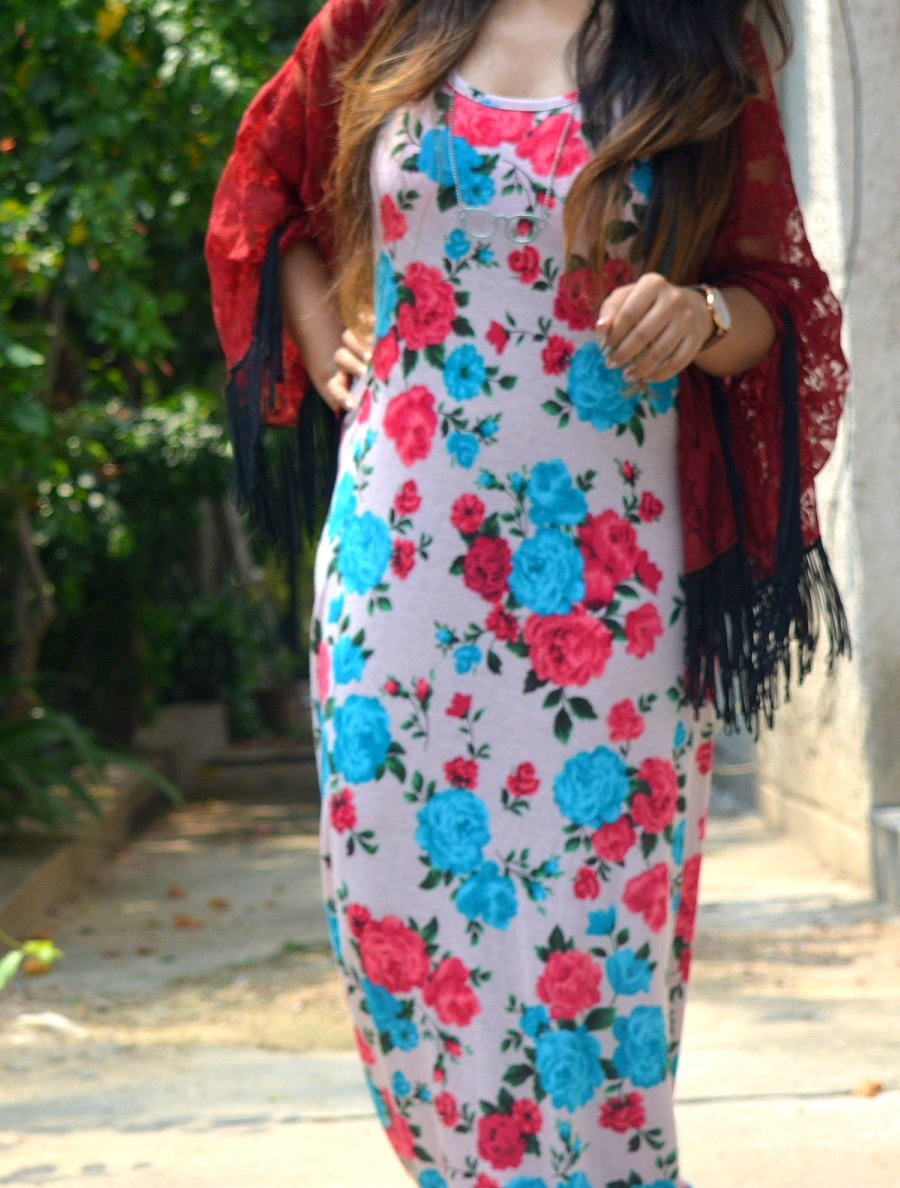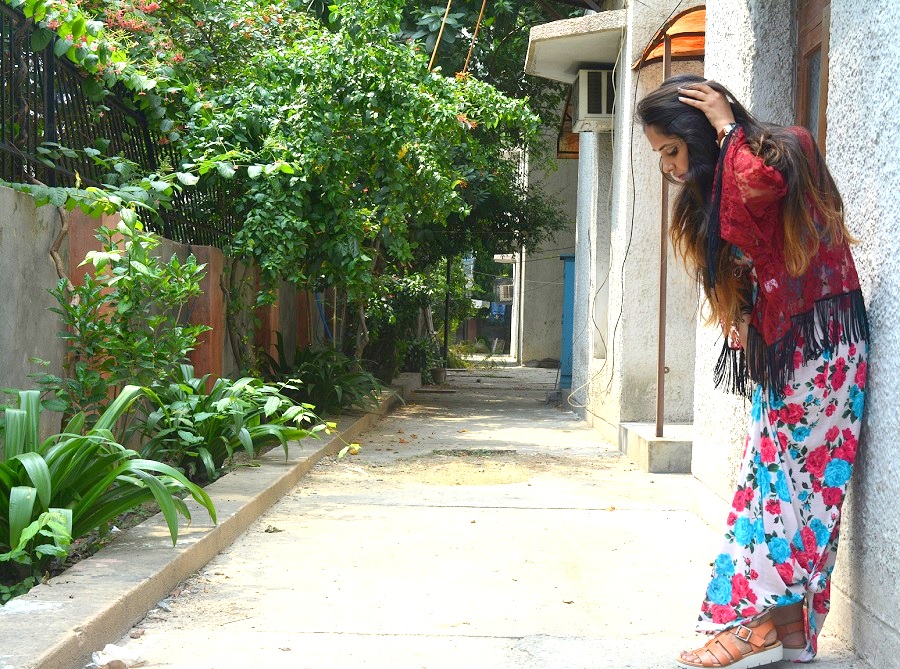 Maxi dress: Amiclubwear / Kimono: Faballey / Shoes: Naturalizer by Bata / Necklace: random / Watch: Daniel Wellington