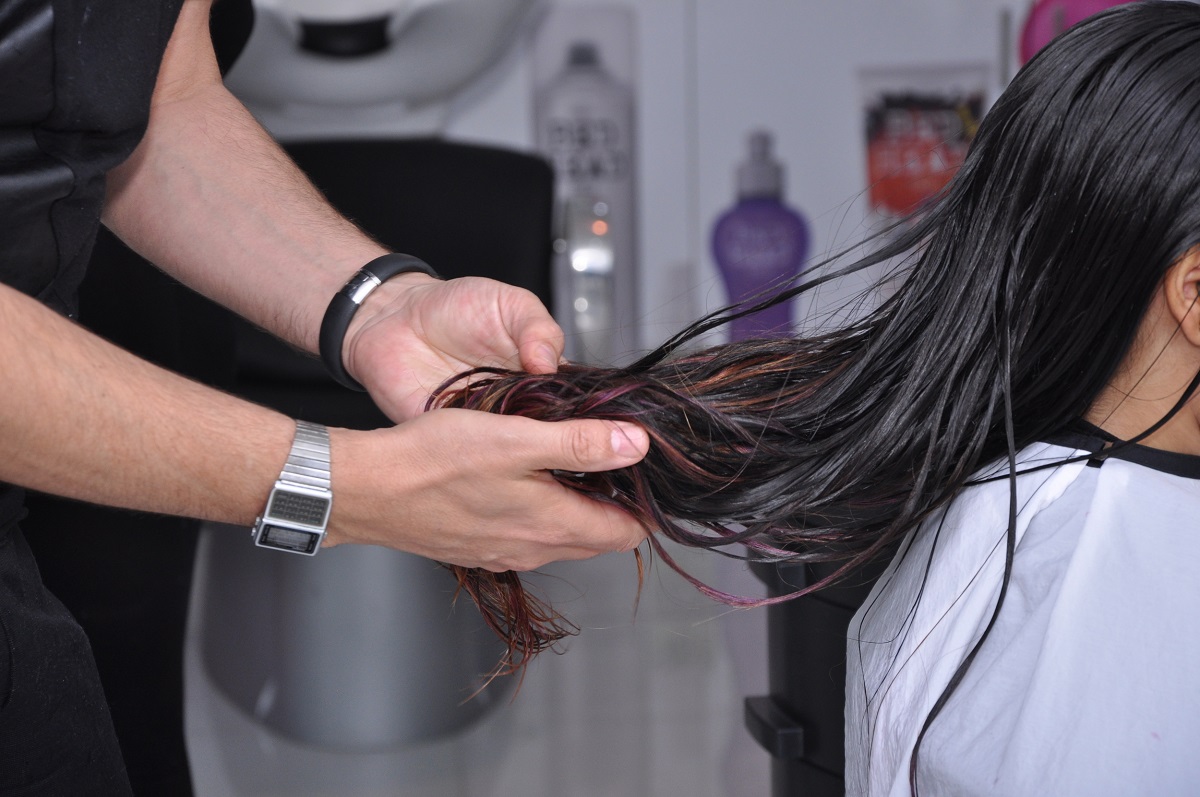 A lot of you asked me about my new hairstyle. I recently got my hair cut and this time it was from a celeb hairstylist! I know! The guys over at TIGI Bedhead invited me over at their lounge in Gurgaon and I readily agreed. Who wouldn't? The ocassion was that Ralf Boss, Creative director of TIGI Taiwan & Asia South Pacific was coming to Delhi and he wanted to meet me in person and talk about all things hair. He is such a fun guy! And one of the ONLY hair stylists who understand that an inch is just an inch. I told him to to not go short with my hair and he didn't. I half expected to walk out of the door with a bob but I'm pleased he listened to my concerns. We decided on a lot of waves and mind you..messy waves. I didn't want anything clean and organized and so did he. So we decided on bedhead waves!
Ralf ran his own TIGI salon in Germany for over 15 years and knew he wanted to become a famous hairdresser at the age of 13! Currently with TIGI for over 21 years, he started as an Ambassador for TIGI initially and then graduated to TIGI Art Director for Germany.
In 2007, Ralf moved to China and worked there for five years running shows and seminars, before moving to Taipei for leading TIGI's first International Academy in Asia. He currently leads the TIGI Asia Educator Team as Creative Director Taiwan & Asia South Pacific.
My makeover started with Urban Antidotes Level 3 shampoo and conditioner. Then he used Superstar Queen of the Day to add some volume. He then added TIGI Manipulator to style the hair and add some waves. Sugar Dust was added on my roots to give them a lift. And to finish off the look he sprayed my hair with Hard Head to seal the look.
I love love my new hair cut and the way it shapes my hair. Add to it the electric personality of Ralf Boss who is super fun to hang out with. Apart from my hair we also chit chatted about his experiences with people in Mumbai and other parts of the world he has been to. He talked of how girls in each part of the world are different when it comes to hair preferences. When I asked him about Delhi girls he observed that they play a lot safer compared to other cities. To which he was pleasently surprised when he saw my ombre hair which also had hints of pink from my recent hair chalking job. I hope I set the standards of Delhi girls right! Can't wait to see this talented guy again.