In the age of technology, comes a new tech master, Le Eco, to hit the Indian smart phone market like a storm. Le Eco has already made a ton of hype on twitter, facebook, and other social medias, you name it. With a great line up of affordable smart phones with new CDLA (continual digital loseless audio) technology, it's only a small wonder why everyone is going brohuaha over it. I already have Le 2 as you saw in my last post, but I also got Le Max 2 which I will review today. Le Eco Le Max 2 comes in two variants:
1) 32 GB Internal Memory with 4 GB RAM
2) 64 GB Internal Memory with 6 GB RAM
And here are some reasons Why I love Le Max 2:
1) It has unbelievably fast charging system. To give you a little perspective: 3 hours battery life with 5 minute charge, and I'm not even exaggerating.
2) Le Eco Le Max 2 has a fingerprint sensor at the back of the phone, below primary camera, which makes it easier to unlock, and it also has this new Sense ID 3D fingerprint technology, which means you can unlock phone even if your fingers are greasy and moisture-y. Basically, you can eat and text.
3) It comes with 21 MP rear camera with LED flash and 8 MP front-facing camera, both of which, are really impressive. You can tell by the way I have been exceedingly active on Instagram and Snapchat lately. (Don't have to look for the perfect spot to click photos anymore)
4) Most of all, Le Max 2 comes with supertainment content package of different Le Eco apps which let you stream TV channels, movies and live events partnered with Le Eco. And you get membership of one year free. I LIKESS.
5) I have used plenty of smart phones, but this phone has the smoothest touch possible.
6) I can easily multitask between Snapchat, Instagram, Twitter, Facebook, Page Manager, Chrome at once, without having apps crashed.
Although to make it a fair review, I do have to mention that the phone is slightly heavier than what I'm accustomed to. It comes with 2k display 5.7 inch screen, which isn't super easy to use for my super tiny fingers. But I think it will be fine for most of you all. There were heating issues when I first started using it, but after its first system update, it's been recovered. You cannot charge phone while listening to music. But then, as I said, 5 minute charge can do wonders, so it's fine.
Specifications for nerds:
• 2.15 GHz Quad-core snapdragon 820 processor
• 4 GB RAM + 32 GB memory/ 6 GB ram + 64 GB memory
• USB Type C
• Fingerprint sensor
• Non removable 3100 MAh battery
• Dual Nano SIM
• 5.7 QHD display
• Android OS: Marshmallow
Mine (32gb) retails for Rs.22,999.
Coming to the outfit, Cosmopolitan India asked me to shoot a colorful quirky OOTD and that's when I got this eye print shift dress. Its so quirky! We won the Best Beauty and Makeup Blog in India at Cosmopolitan Blogger Awards 2016. You can read my full interview in this month's issue.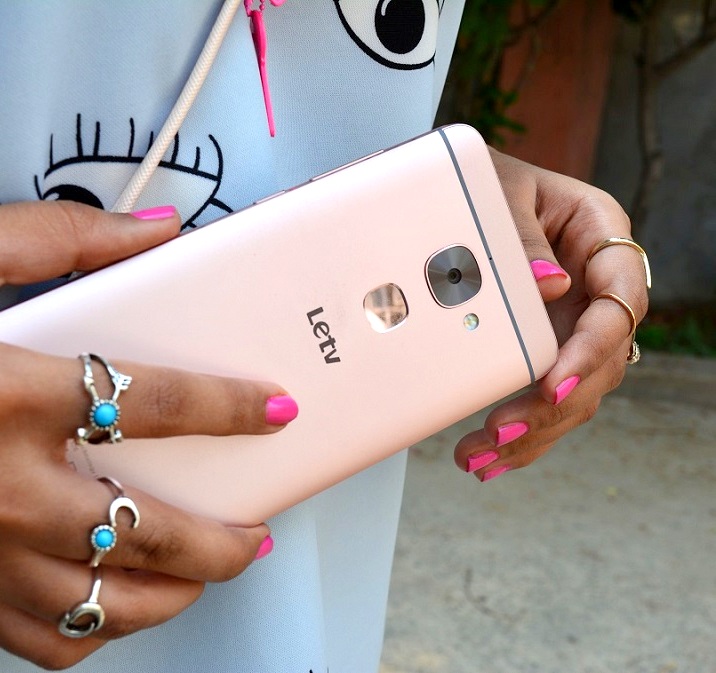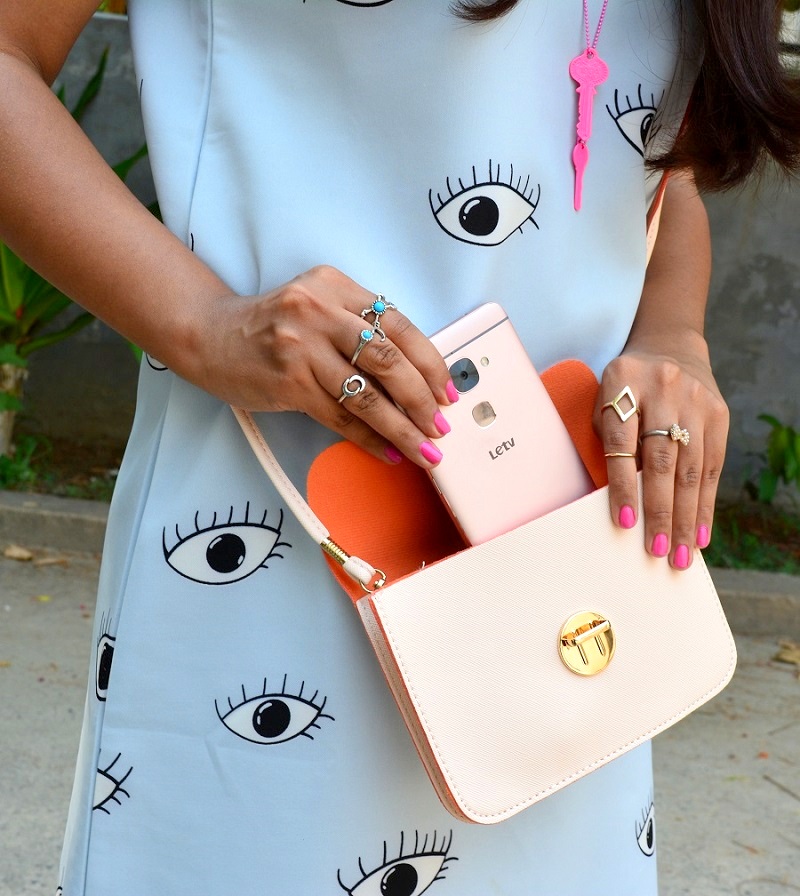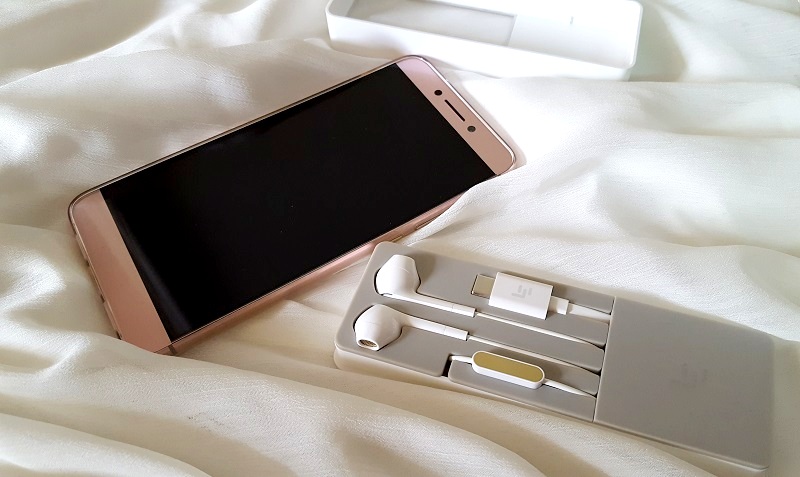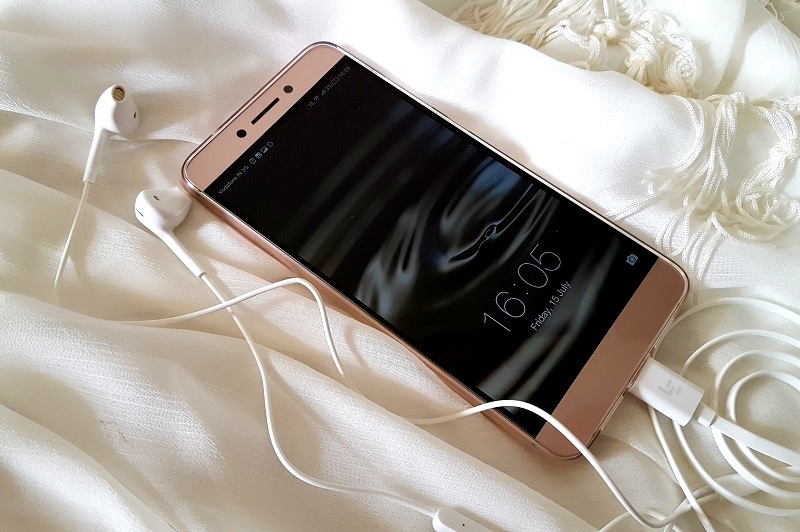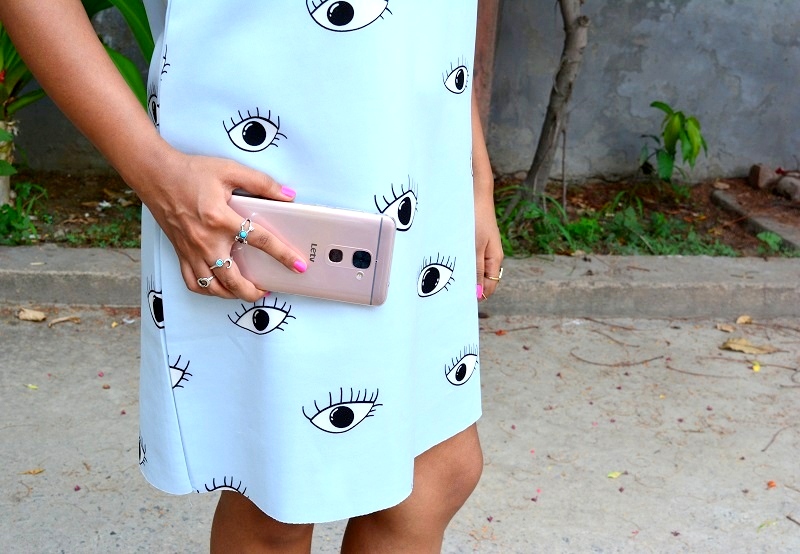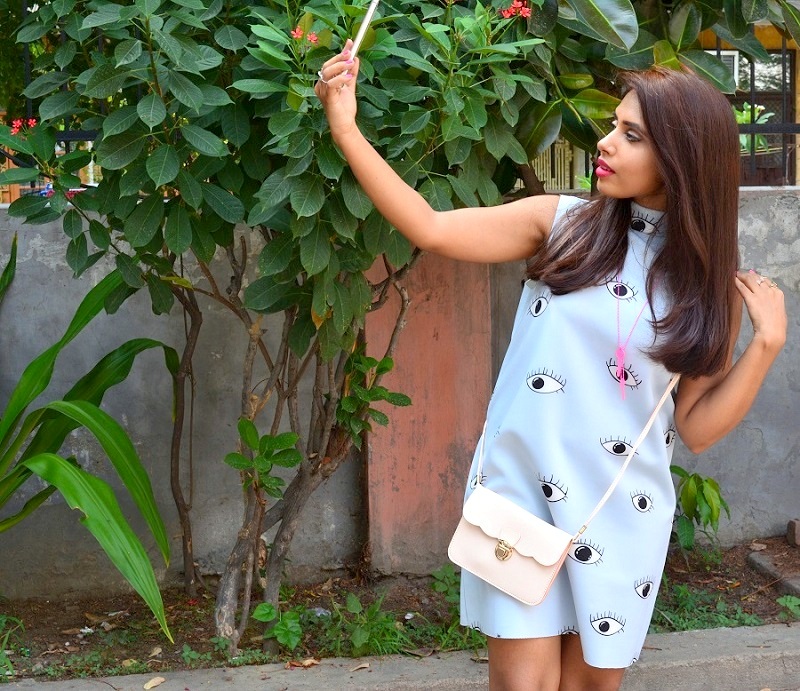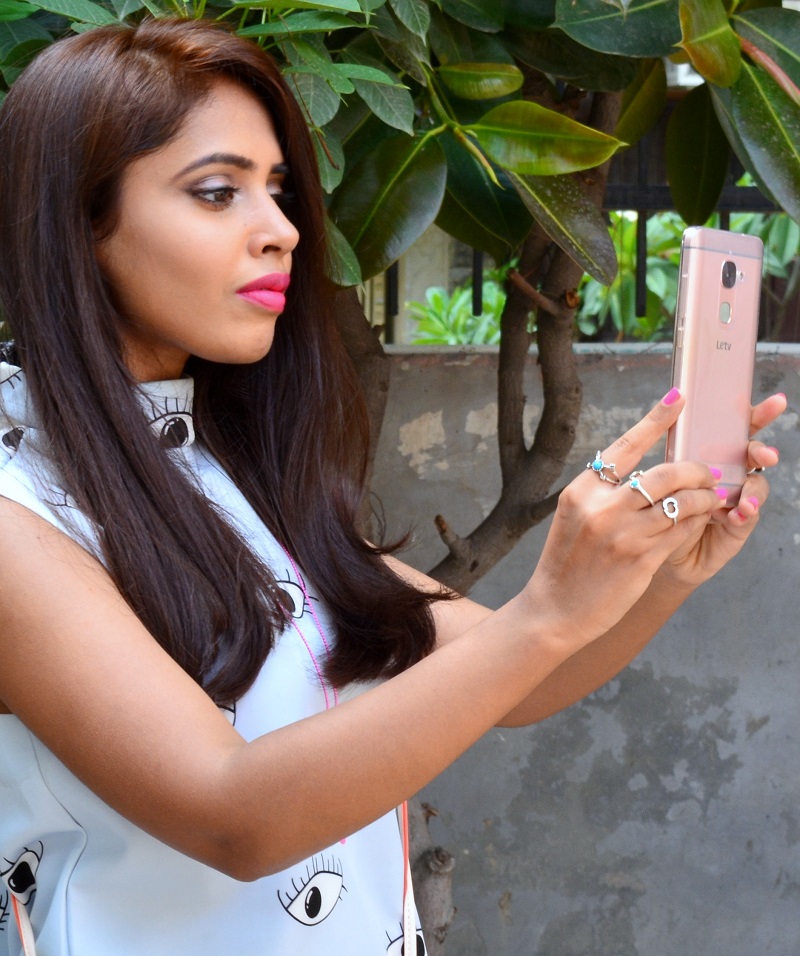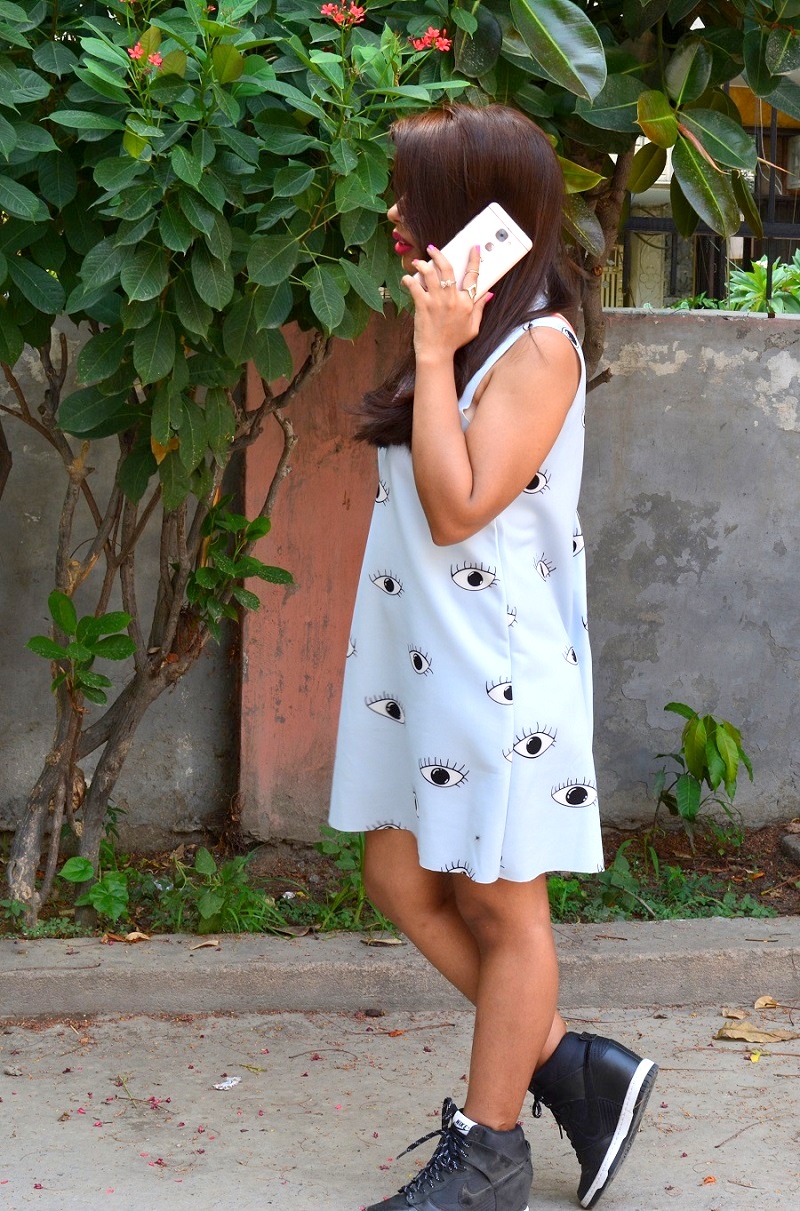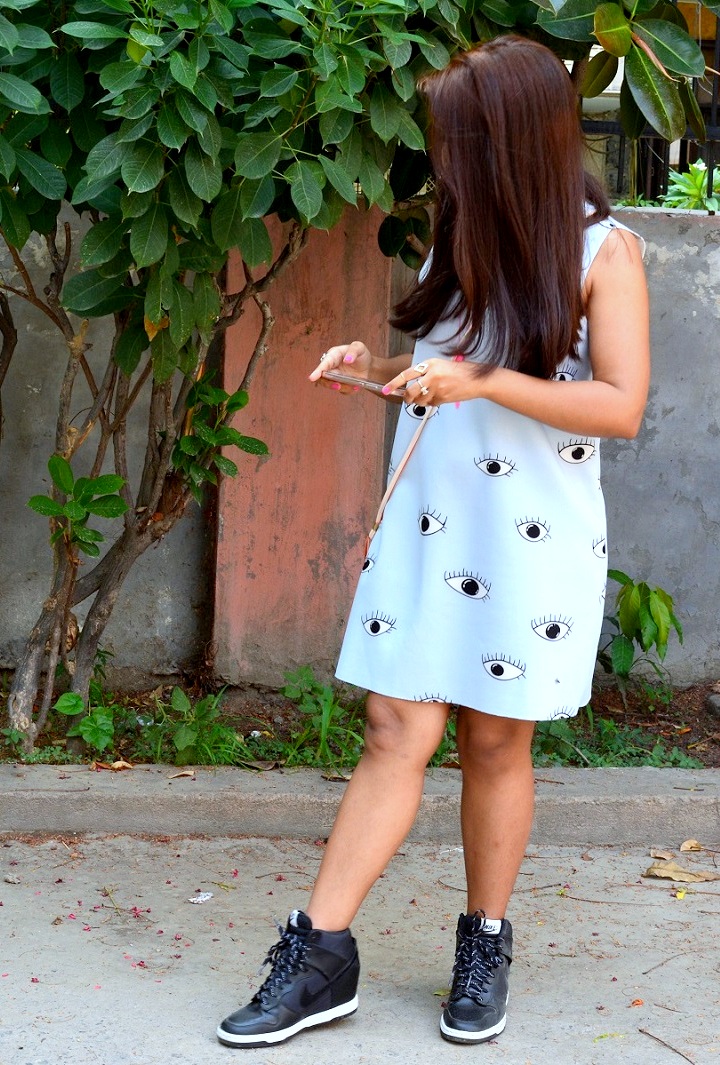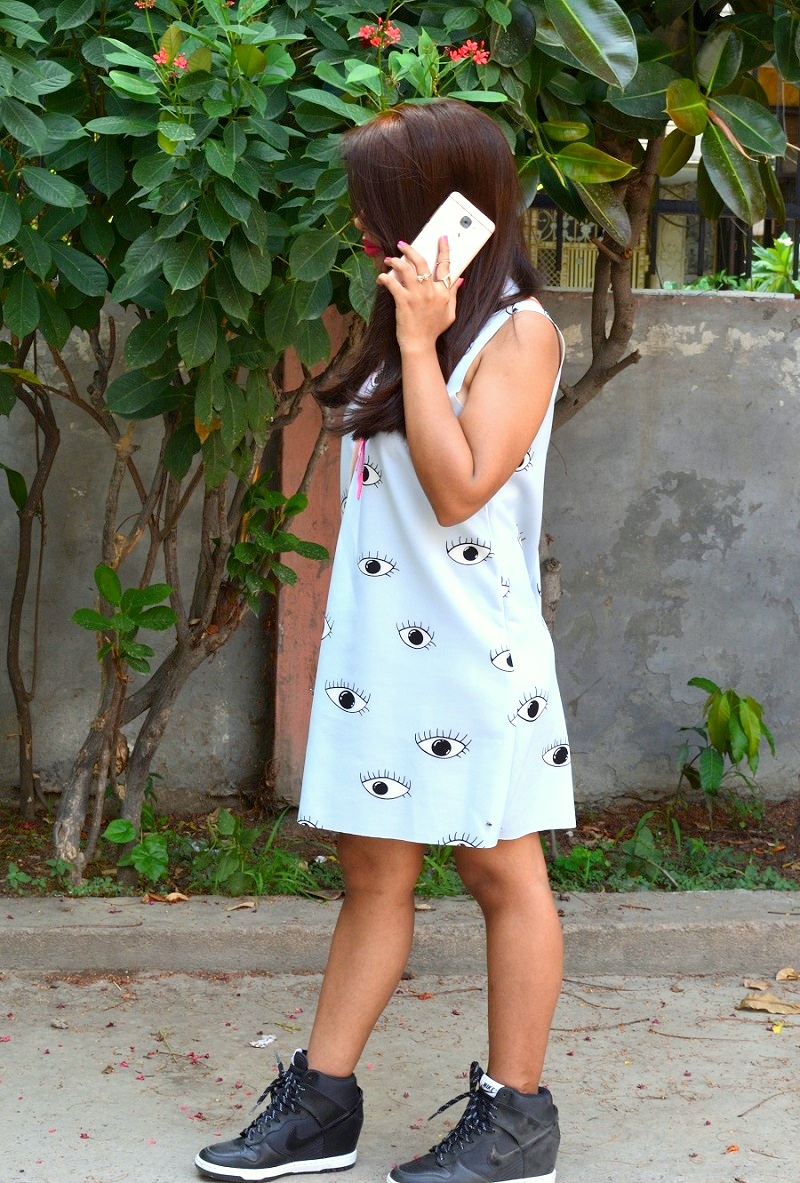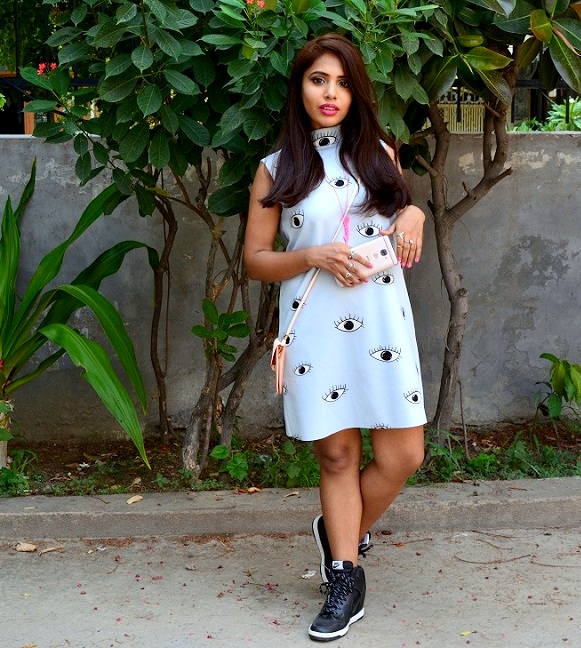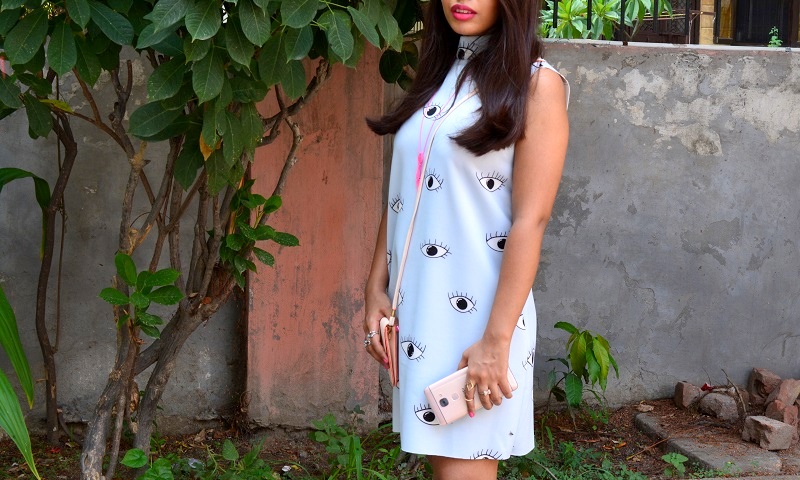 Dress, Necklace: Hong Kong / Bag: Singapore / Midi Rings: Forever 21 / Shoes: Nike